Finding a destination that is fun for everyone can be one of the hardest things about planning a trip with a group of friends or family. Trust me, I've been there before – trying to balance out the interests of a culture-freak friend with those of another one that only cares about partying. And if you're traveling with kids or elderly people the challenge becomes even bigger! But if you're struggling to find the perfect destination in Europe for a small group trip, fear not. A city trip to Amsterdam is guaranteed to be fun for everyone in your party, and I can prove it!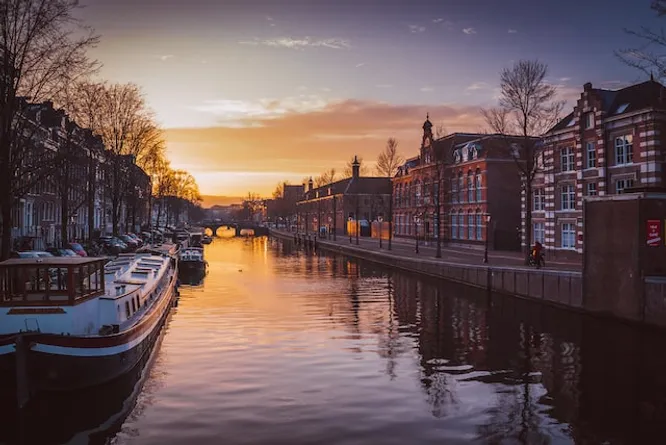 6 Reasons To Visit Amsterdam With Your Freinds Or Family
1.
Amsterdam has museums for all tastes
Did you know that Amsterdam is the city with the highest number of museums per square meter in the entire world? There are over 60 of them throughout the city! With so many options, you're sure to find a museum that will please everyone you're traveling with – be they more into art, history, or science. We have already written about the six most traditional museums in Amsterdam, but there are many more you should look into.
If you're traveling with kids, NEMO Science Museum is definitely a must, since its interactive exhibitions and experiments are exciting and educational for the whole family. If you're only with adults, I recommend two of my personal favorites – FOAM, Amsterdam's photography museum, and Moco, an independent museum for modern, contemporary, and street art.
2.

There are great festivals and events of all kinds – all year round!


The air we breathe in Amsterdam is half oxygen, half culture. And that means that we have all sorts of festivals and events going on in the city throughout the year. If you and your group are foodies, you'll want to visit Rolling Kitchens – a mobile kitchen festival that brings world flavors to Amsterdam's Westergasfabriek every May. Are you more interested in movies? Amsterdam hosts IDFA, the biggest documentary festival in the world every November.

And if you and your party want to make the most out of Amsterdam's nightlife, be sure to visit around mid-October when the Amsterdam Dance Event turns every venue in the city into a world-class rave!
3.

You can stay at a lovely farm lodge just on the edge of the city


Perhaps farms aren't the first thing that comes to mind when you think of Amsterdam, but what's more relaxing than staying in a sustainable, green oasis during your trip to the city? Amsterdam Farm Lodge is located just on the edge of Amsterdam, in an urban agricultural area called 'NoordOogst. Since their rooms can accommodate 6, 7, or 8 people, it's the perfect place to stay with your family or group of friends.

This is also the most affordable option we know of for group stays in Amsterdam – most hotels and Airbnbs in the city cost unbelievably high prices. Oh, and they have free parking on site. A real hidden gem in the city! And of course, it's very easy to reach Amsterdam's bustling city life from the lodge. It lies within a 10-minute walk of the bus stop and a 15-minute bike ride to the ferry – both of which will take you to the city center in no time. And if you're wondering – they do rent out bikes on the property as well.

Amsterdam Farm Lodge is especially recommended if you're bringing kids along. Here, you'll find everything you could ever want in a farm stay – A nature playground, cute pigs, chickens casually roaming around, bee colonies, a butterfly garden, and even a market garden!
4.

the city is incredibly green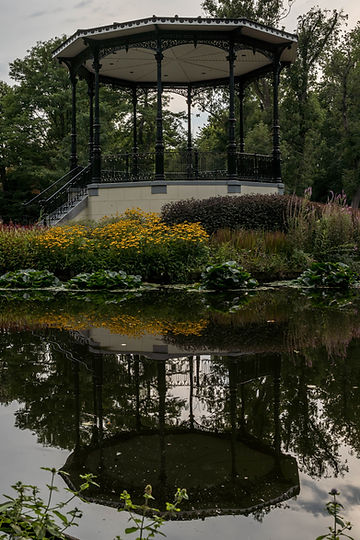 Believe me, Amsterdam is much more than just canals. Although the city is small for a major European capital, it has around 30 city parks! So, if you can't get enough of green areas – even while staying at Amsterdam Farm Lodge – Amsterdam is the place for you!
We have lots of space for picnics in summer, or a nice stroll with hot chocolate in winter. You might have heard of the famous Vondelpark, which is definitely worth a visit, but Westerpark and Flevopark are also among my favorites.
To explore a small forest just outside of the city, head to the Amsterdamse Bos – here, you'll find lots of space to bike around, playgrounds for the kids, and even pedal boats to ride around the forest's waters!
5.

stay cheeese!


Bemster, Edam, Gouda, Maaslander… Dutch cheese is incredibly good! You can find delicious, typical cheeses in every supermarket in Amsterdam, but if you'd like to go for the full experience I recommend visiting a cheese shop such as Henri Willig, or the Kaasbar – a specialized restaurant in the neighborhood of De Pijp. Does someone in your group happen to be vegan, lactose intolerant, or allergic to dairy? Then visit Willicroft, where you'll find unbelievably tasty plant-based cheeses. Yummy!
6.

Bikes, tulips, and canals


Call me cliché, but what is there not to love about Amsterdam's holy trinity? Bikes can take you (almost) anywhere in Amsterdam, and they're a great way to explore our cobbled streets! There are multiple options for renting a bike around the city – if you're staying at Amsterdam Farm Lodge there are bikes available there as well.

Not so confident on a bike? Don't worry, Amsterdam's public transport system is one of the finest in Europe. Just check out our post on how to get around in the Netherlands and you'll be good to go. To see the tulips, make sure to come between the end of March and mid-May. Then you can visit Keukenhof, the quintessential tulip garden just outside of Amsterdam. Here, you'll find many more varieties of tulips than you could ever imagine existed. The pictures you'll take are something to cherish forever!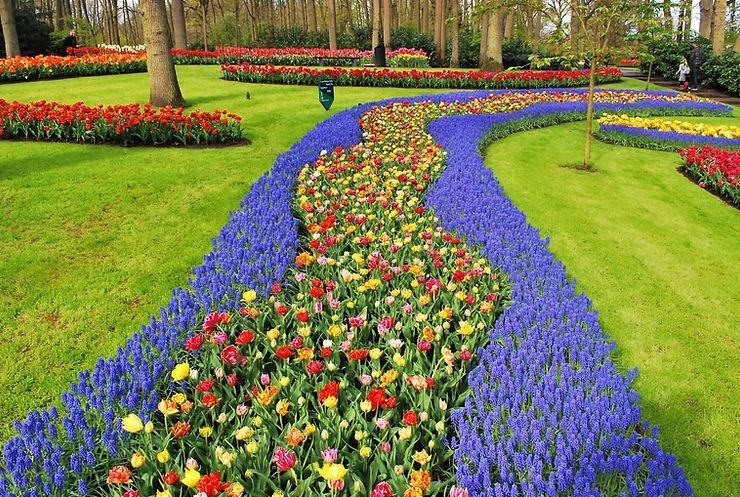 And finally, Amsterdam's charming canals can be explored by just taking a boat tour around the historical city center. There are many companies to choose from, and you'll find pick up points all around the city. If you're looking for an exclusive experience, you can even rent a smaller boat to ride yourself or get a private skipper to come along!
—
It's difficult to resist falling in love with Amsterdam – no matter who you are, or who you're traveling with. With such a variety of things to do, a trip to Amsterdam is going to be memorable for each one of your friends or family members! For more tips on the best things to do in the Netherlands, check out our travel blog. And don't forget to tag us on social media (@dernederlanden) when you're enjoying Amsterdam with your loved ones!