Amsterdam's scenic canals and ancient buildings make it the perfect place for romance! But that's not all there is to the city's romantic ambience, since Amsterdam is filled with fun and unique activities for couples to enjoy. So, no matter whether you're planning a first date or a Valentine's Day celebration, we promise that you and your date will have a lovely time. No idea where to start? We've put together this list of 8 amazing date ideas in Amsterdam to get you inspired.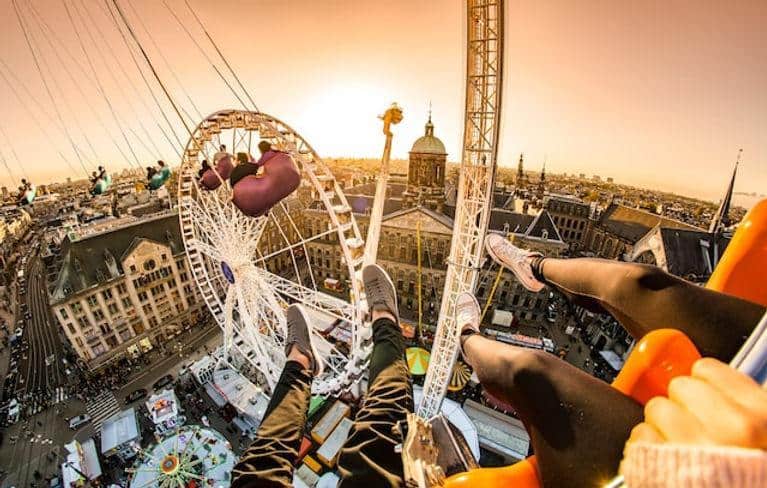 1.

Sip a drink by the canals

Enjoying some wine while chatting for hours with your partner can make some of the simplest yet most pleasurable moments in life. The picturesque views of Amsterdam by the water are guaranteed to make these times even better! Amsterdam is filled with cozy terraces by the canals – you'll find many bars and restaurants overlooking the water while strolling around the city center. But if we had to pick our top two, these would be the extra-romantic Café de Jaren and the classy Ysbreeker.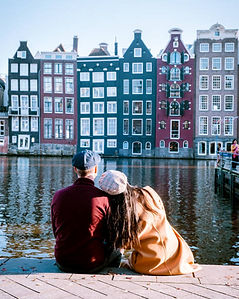 2.

Catch a movie in grand style

If you think this date idea is cliché, you probably haven't been to Pathé Tuschinski. This lavish building opened its doors in 1941 and originally housed a theater, though it operates as a cinema nowadays. Both its façade and its interior are exuberantly designed in Art Nouveau and Art Deco style – so you'll impress your date even before entering the building! For the full Tuschinski experience, get tickets for a movie showing in the Grote Zaal. That's the cinema's main room, a circular hall that is sumptuously ornamented in gold and red.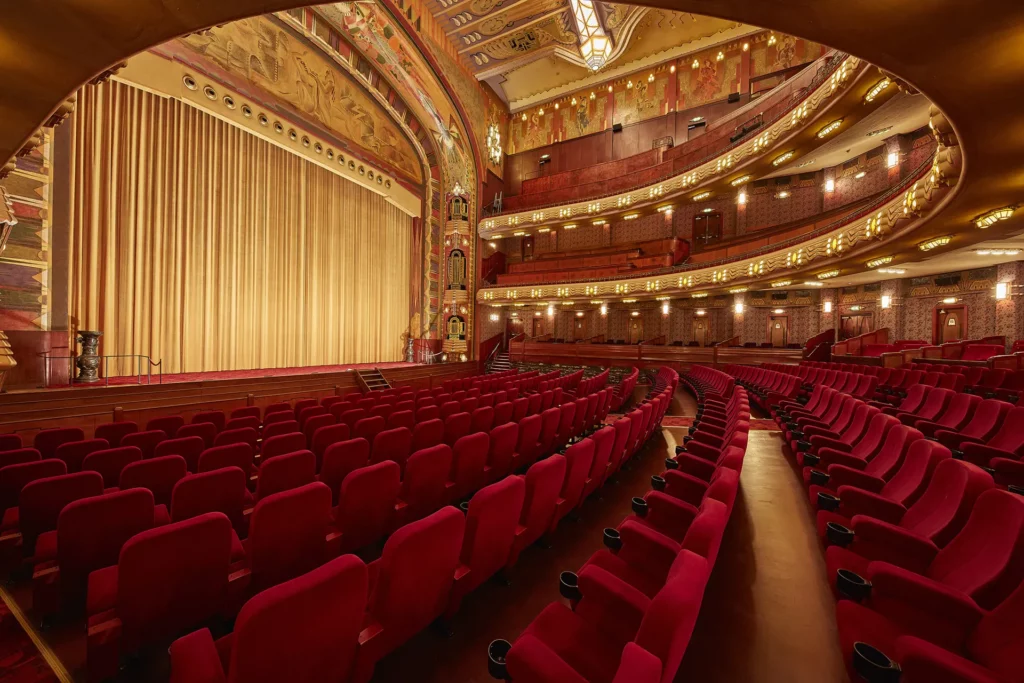 3.

Explore nature and connect with each other

Amsterdam is full of incredible, peaceful places where you and your date can escape from the hustle and bustle of the city and concentrate only on each other. With over 30 parks in Amsterdam, you'll easily find a green space in every neighborhood – we recommend the famous Vondelpark, and the less touristy Westerpark and Oosterpark.

If you're the adventurous type of couple, we recommend visiting one of the two green havens just outside Amsterdam. The first one, the Amsterdamse Bos, is a romantic forest full of couple-friendly attractions – such as pedal boats and a goat farm. The second, Het Twiske is an idyllic nature reserve consisting of one-third of water (and full of Dutch wildlife)!

Both the Amsterdamse Bos and Het Twiske cover incredibly large areas and are terrific spots for biking around or enjoying a delicious picnic together. Plus, both can be easily reached via public transport – from the city center, it takes just around 30 minutes!
4.

Enjoy a jaw-dropping view of Amsterdam

Romance is all about novelty. So why not admire Amsterdam from above and experience a change of perspective together? One of the best viewpoints in Amsterdam is the A'DAM Lookout, located at the top of the A'DAM Tower. Here, you'll take lots of Instagrammable couple pictures with a view of the city. You can also swing back and forth on Europe's highest swing, try their VR roller-coaster experience, or get a drink at their sky bar.

Another great viewpoint is the roof terrace at NEMO Science Museum. You don't need to get an admission ticket to the museum to get access. However, we do recommend combining your visit to the terrace with a visit to the museum – the interactive exhibitions there are interesting and funny, so you'll be sure to have a good time!

5.

Admire the most beautiful flowers and plants

Amsterdam is known for its tulips for a reason – they're colorful, exuberant, and super romantic. If you and your other half are visiting the city during spring, a visit to Keukenhof is a cute date idea. You'll both be surprised to discover how many different types of tulips exist, and your couple of pictures will be adorable! If you're looking for a date activity in the city, the Hortus Botanicus is no less amazing for spending time among plants and flowers. Existing since 1638, the Hortus is currently home to more than 6,000 species of plants. A truly magical place!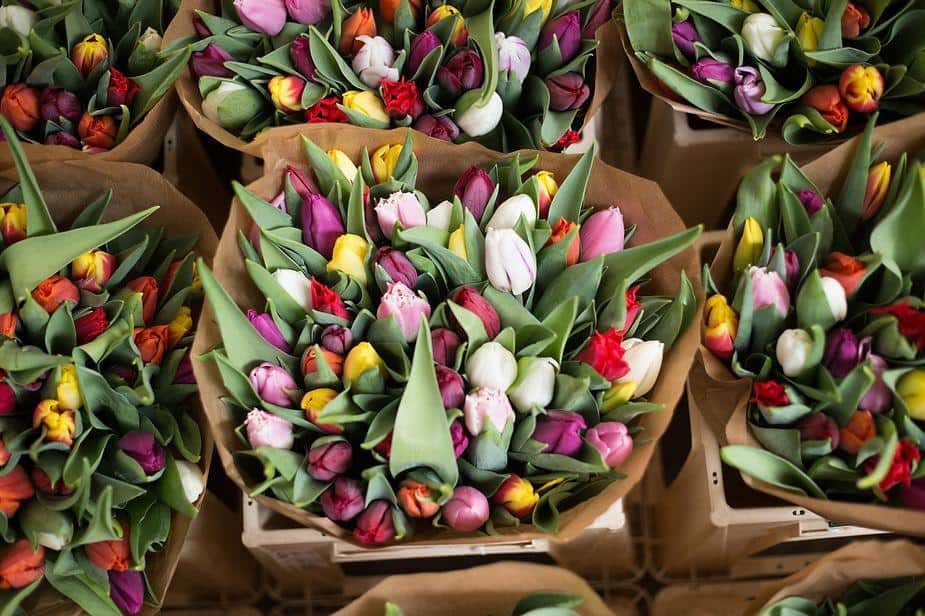 6.

Intimately sail around Amsterdam's canals

You've likely heard of group boat tours around Amsterdam's canals where you learn everything about the city's history and heritage. But did you know that you can also rent a boat to ride yourself and explore Amsterdam's waters with your significant other? Now that is romantic! It shouldn't be too difficult to ride a boat around the canals – a license is not even required for small boats. But if you feel more comfortable having an experienced skipper come along, most boat tour companies also offer private tours!
7.

Get playful at one of Amsterdam's unique venues

A little competitiveness adds a touch of romantic tension to your relationship. So, visiting an arcade or games bar is a great idea for a special date! TonTon Club is a loud and lively bar where you'll find retro arcades, board games, and delicious food and drinks. If you're looking for something chiller, Armoury Bar has a simple interior but a huge collection of board games with over 100 options! If you and your date are into ping pong, we suggest PONG. If you'd rather play pool, The Poolbar and Plan B are also great options.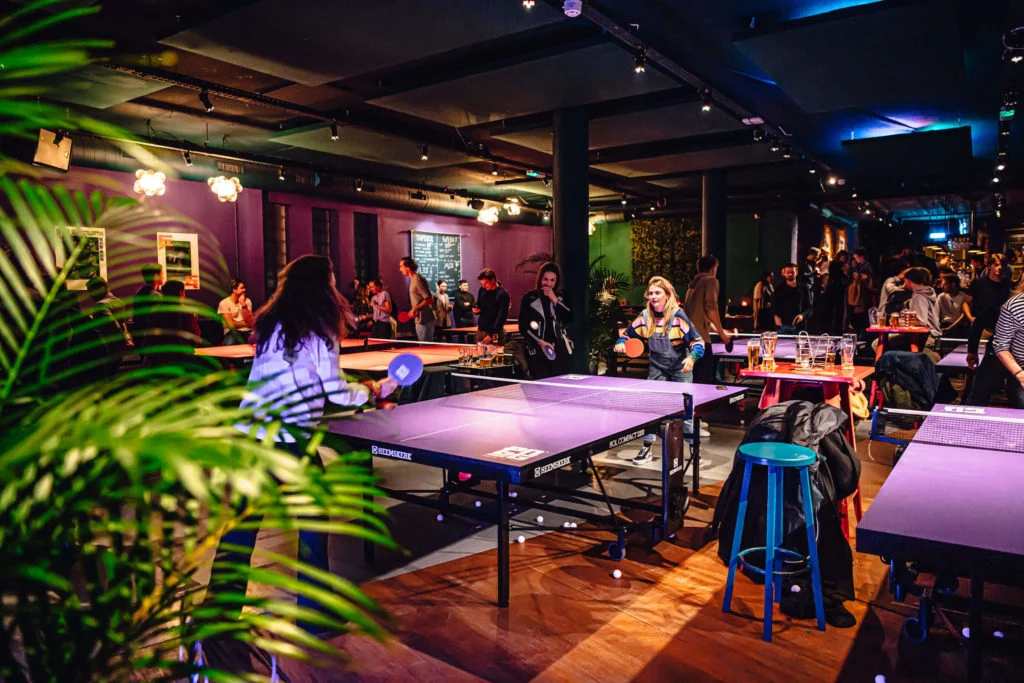 8.

Make the most of Amsterdam's cultural scene

Amsterdam is like heaven for any museum-loving couple! With more museums per square meter than in any other city in the world, it's nearly impossible for you and your partner to be bored in Amsterdam. Check out this guide for tips on the coolest museums to visit in the city! Are you and your partner a bit tired of visiting museums? Fear not. Beyond museums, Amsterdam's thriving cultural scene is constantly changing. Every week, there are new festivals, exhibitions, and concerts taking place in the city. To discover what's on in the city right now, check Amsterdam's cultural agenda here.

There's no better place than Amsterdam to create long-lasting memories with your partner. Whichever one of these 8 date ideas in Amsterdam you choose, you and your other half are guaranteed to have a magical time (and butterflies in your stomach). Call us your cupid already! If you've enjoyed this guide, tag us on social media (@dernederlanden) when you post a picture of your date – we want to see all our love-bird readers. Happy Valentine's Day!