Amsterdam may be known as the cultural center of the Netherlands and it definitely has the museums to prove it, but if you're curious for something a little different then The Hague might be right up your alley. The Hague is known as the administrative and governmental center of the Netherlands, but it it's also the home to many great museums! If you ever find yourself in this historic city on a rainy day, spending an afternoon gazing at art while getting lost in museum halls is never a bad idea. From pieces that encapsulate Dutch traditions to the truly strange and surreal, there's something out there for everyone.
1.

madurodam


Ever wondered what it feels like to be a giant? At Madurodam, you can find out! In this (outdoor) museum, you can stroll through a miniature version of the Netherlands. Meaning, you can walk through fun-sized cities and areas of the Netherlands that are realistically recreated. It's a whole new way to get to know the country! This museum is more like an interactive park and is also big on history lessons. Ever wondered what New York used to be like back in the 17th century when it was still called New Amsterdam? Curious about some of the most important events in Dutch history? You can witness this firsthand at Madurodam.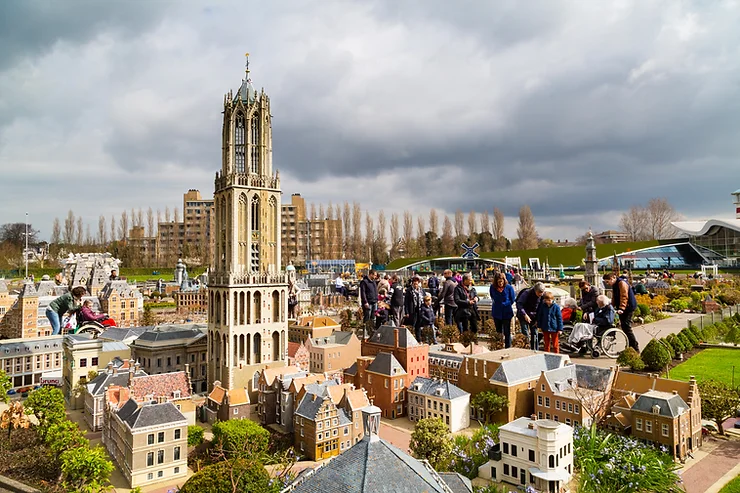 2.

mauritshuis


For lovers of classic art, Mauritshuis is the place to go. A beautifully quaint museum that houses masterpieces like The Girl With the Pearl Earring by Vermeer and The Anatomy Lesson of Dr. Nicolaes Tulp by Rembrandt. This museum focuses specifically on art from the 17th century, otherwise known as the Dutch Golden Age. Mauritshuis can be found in the center of The Hague and is a wonderful stop for admirers of historic art.
3.

prison gate muse=um


For the criminally curious, the Prison Gate Museum is a must-see. Kick back from binging Prison Break and take a stroll through this museum for some seriously gnarly views. Discover the horrors of medieval incarceration and hear the preserved real-life stories from the people who experienced the worst. Do you get goosebumps from standing in torture chambers and questioning the moral ambiguity of the law? Then this museum will be perfect for you.
4.

escher in het paleis


Escher in Het Paleis is a beautifully renovated palace-turned-museum. The very first exposition in this museum hosted art by none other than Frida Kahlo. Since 2002, however, this palace/museum has heavily focused on one artist: Maurits Cornelis Escher.

If you've ever dreamed of swinging from chandeliers like SIA's famous song, this might be the museum for you. Although swinging from them isn't permitted here (unfortunately), Escher's curious and awe-inspiring chandeliers are truly a sight to behold. His chandeliers take the most interesting shapes, from seahorses to stars and more. But that's not all – Escher's surrealist art extends into prints and paintings, making the whole museum an almost dream-like experience. Other than Escher, you can also find works by artists like Rembrandt and others.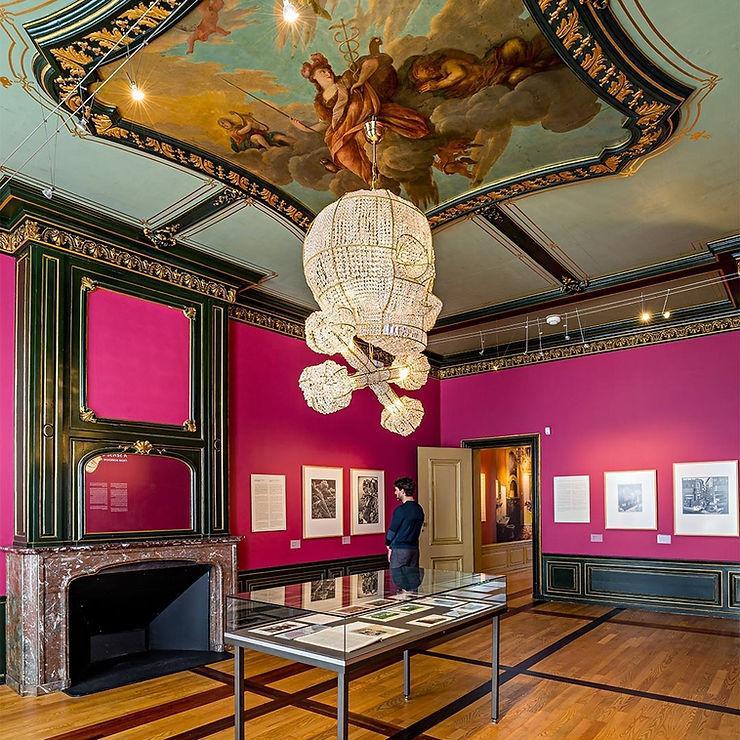 5
.

panorama mesdag


Have you ever taken a panorama photo with your phone? If you have, then you know that a 360 view can be pretty spectacular. The Panorama Mesdag's main exhibition is exactly that, but life-sized: a panoramic view of Scheveningen, painted by hand in the 19th century by five

different artists. Vincent van Gogh himself was an attendee at the opening night of this panorama, and it is said that he was incredibly impressed with the artwork. But the panorama isn't the only piece at this museum. The halls are filled with historic paintings by artists like Suze Robertson and Ulrike Heydenreich, making it a truly spectacular museum that is definitely worth the visit.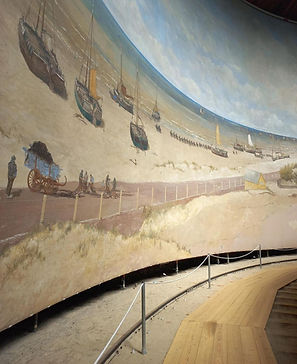 6.

louwman museum


This museum is perfect for all car enthusiasts. Take a ride through history and see real vintage cars from over 130 years ago. The Louwman Museum has over 275 vintage cars in its collection, each more unique and spectacular than the last. It's a true visual treat, from the architecture of the building itself to the fine details of each automobile. Other than the cars, you can also lose yourself in Louwman's collection of car-related art – a blissful experience for any gearhead out there.
7.

kunstmuseum den haag


Who said modern art is boring? Kunstmuseum Den Haag disagrees. Here you can spend hours interpreting strange and bizarre paintings or wandering through the Wonderkamers and getting lost in mazes of neon-yellow hallways. This wondrous museum holds more than 160.000 pieces of art, making it a diverse and enriching experience for each and every spectator. Have you ever fallen in love with a Monet or Mondriaan? Kunstmuseum Den Haag offers you that opportunity.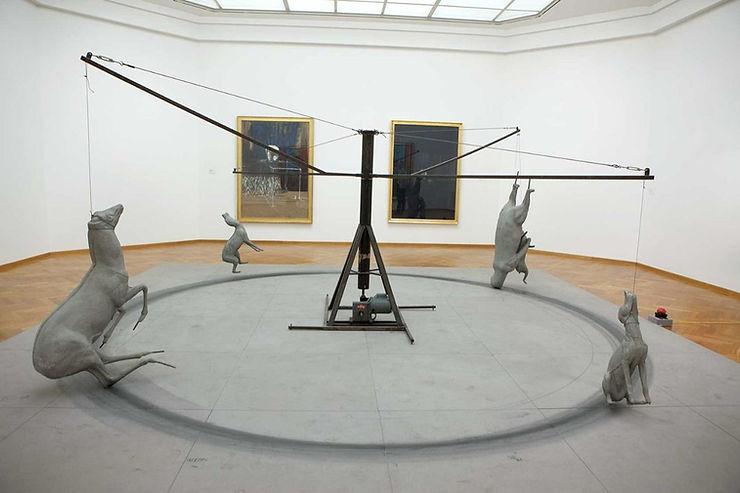 —
As you've seen, there's more to The Hague than meets the eye. Whether you're into creepy things that make your skin crawl or sublime and awe-inspiring beauty, The Hague has more than enough to offer. Each of these museums bodes a truly unique experience for both art lovers and the curious-minded alike. Just take a look, I'm sure you won't be disappointed.
For more tips on the best things to do in the Netherlands, check out our travel blog here. And don't forget to tag us on social media (@dernederlanden) when you're enjoying Amsterdam with your loved ones!