I'm no stranger to the winter blues, or a winterdip. There's a moment after summer that it hits – the days have gotten shorter, the trees are looking grimmer, and before you know it you're wearing your puffiest coat, getting hit in the face by gusts of blazing wind and freezing rain as you try to make it to Albert Heijn and back as fast as possible.
Ah, hello winter. As someone who grew up in the Caribbean, my first winter in the Netherlands was a bit of a shock. I guess you can say that over the course of the last seven years I've grown used to it, and now I even (kinda) look forward to it.8
There's something really special about watching the city turn inwards. In summer it feels like every person in the city is out on the streets and in the parks, but a complete transformation happens in Amsterdam when the seasons shift. Suddenly, there's coziness in the air. Fluffy blankets are taken out of storage, candles are lit. The winter darkness is combated by a thousand beautiful lights in the city center.
If you find yourself in Amsterdam this winter, here's a list of activities you can enjoy to make the most out of it: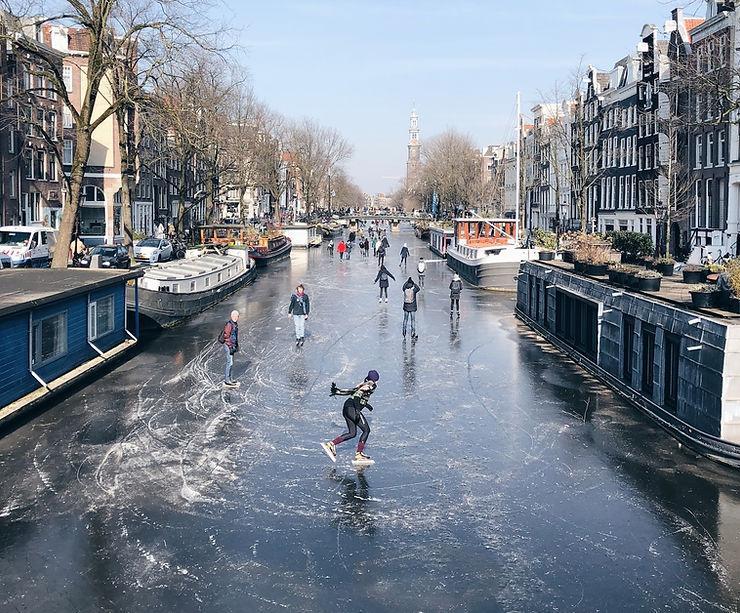 1.

go for a walk

Yes, seriously. Take that puffy jacket of yours, wear your warmest gloves, and take a stroll through the city. Bonus points if it's after dark. Bring a cup of homemade hot chocolate or buy some glühwein from one of those cute little stalls you see everywhere. Go with a friend or go alone and listen to some good music.

The way Amsterdam is lit up during the cold months is absolutely breathtaking. Every street in the city center is awash in red and golden lights, and these lights glitter and reflect on the canals. Amsterdam's unique inner-city architecture makes every street look like it's straight out of a film. Thanks to the annual Amsterdam Light Festival, you might even spot some cool and unusual light art installations.
2.

visit a christmas market

Around the end of the year, there are Christmas markets in virtually every corner of the Netherlands. The most popular one in Amsterdam is at the Rijksmuseum, which is transformed into a festive winter paradise each year. You can shop for holiday-themed trinkets and decorations, curious food items, and much more. If you're willing to venture a little outside of the city, the Christmas market in Haarlem is truly one for the books. It's considered to be one of the best Christmas markets in the entire country.
3.

ice skating

One thing you can't do in the Caribbean is ice skating. And it's actually so cool! Balancing on the ice is no easy feat if you've never done it before but it's loads of fun. You feel almost weightless as you slide over the ice. Just try not to fall as the landing won't be very soft. You can find an ice skating rink at the Rijksmuseum, next to the Christmas market. If you'd like to go somewhere a bit less crowded there's also the Jaap Eden ice rink in Science Park. And if you're lucky and it gets cold enough, you might even be able to skate on the frozen canals in the city center.

As you are now right next to some of the most popular museums, take a quick peek in the Rijksmuseum to warm up after your ice-skate endeavour 😉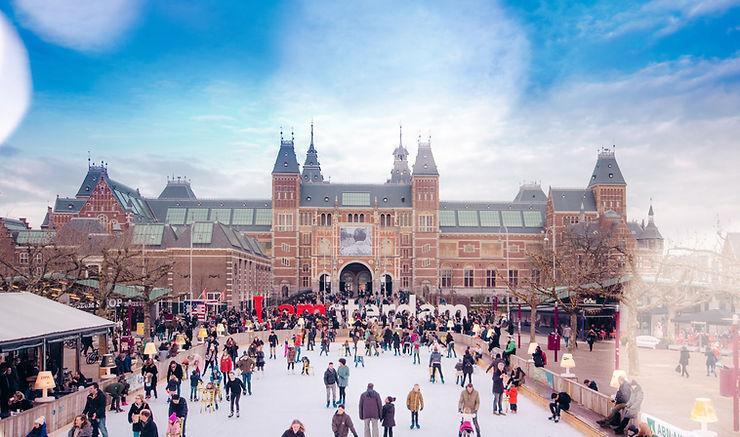 4.

Pull out all your games

I'm talking board games, video games, whatever you've got. Wintertime is the best time of the year to get cozy by the fire (or radiator) and get in a game craze. Play Risk if you're willing to risk losing your friends or Mario Kart for something a little more family-friendly. My personal game of choice is Sims 2 and it's truly embarrassing how much time I've spent playing this game, but it's gotten me through many winters so I'm definitely not complaining.

If you'd like to go out to play some games there are enough choices. Amsterdam hosts countless game cafes, from board games at Café Bosco to arcade games at TonTon, from ping pong (and karaoke if you're daring) at Pong to laser tag at Aloha. Not that into playing games? Amsterdam has some pretty cool sports bars where you can watch them instead.
5.

Try some festive Dutch treats

The Dutch may not be known for their cuisine, but oliebollen are definitely not something you want to miss this winter. They're warm, buttery, sweet, delicious, and absolutely divine. You can buy them on the street or even make them yourself at home! Other treats to try this cozy season are speculaas, or my personal favorite, chocolate-covered pepernoten. Just try not to eat the entire bag in one sitting (I've learned this from experience).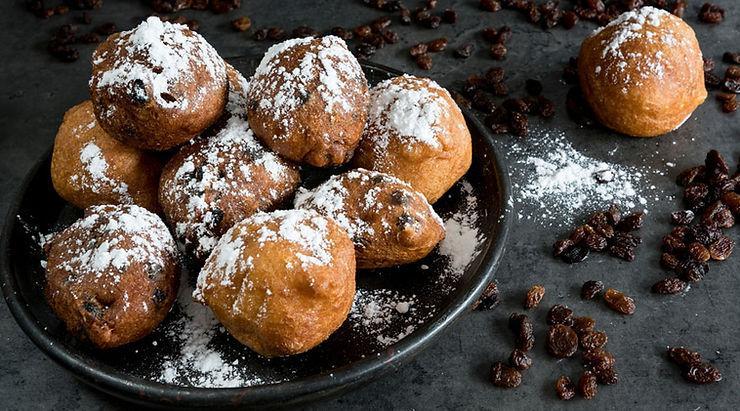 Amsterdam is a magical city, maybe even more so during the winter. Sure, it might not possess the same vibrant vibe as during summer and the people may be a bit grumpier, but there's a sense of coziness and comfort that's undeniable. Whether you're a resident or just visiting, make sure to try at least one of these activities this winter – I promise it'll be fun.