Amsterdam is a beautiful city that's known for its scenic canals, culture, and stunning architecture. It's a popular travel destination for many reasons but those who are visiting for the first time can find the airport to city center transfer to be a bit daunting, especially if they don't have any prior knowledge.
While the Schiphol Amsterdam Airport is the main international airport – located just 10 km southwest of the city center, there are several ways to get from the airport to the city depending on your budget and preferences. That being said, we've prepared this ultimate guide to help you find the best way to get to the city center from Amsterdam Airport.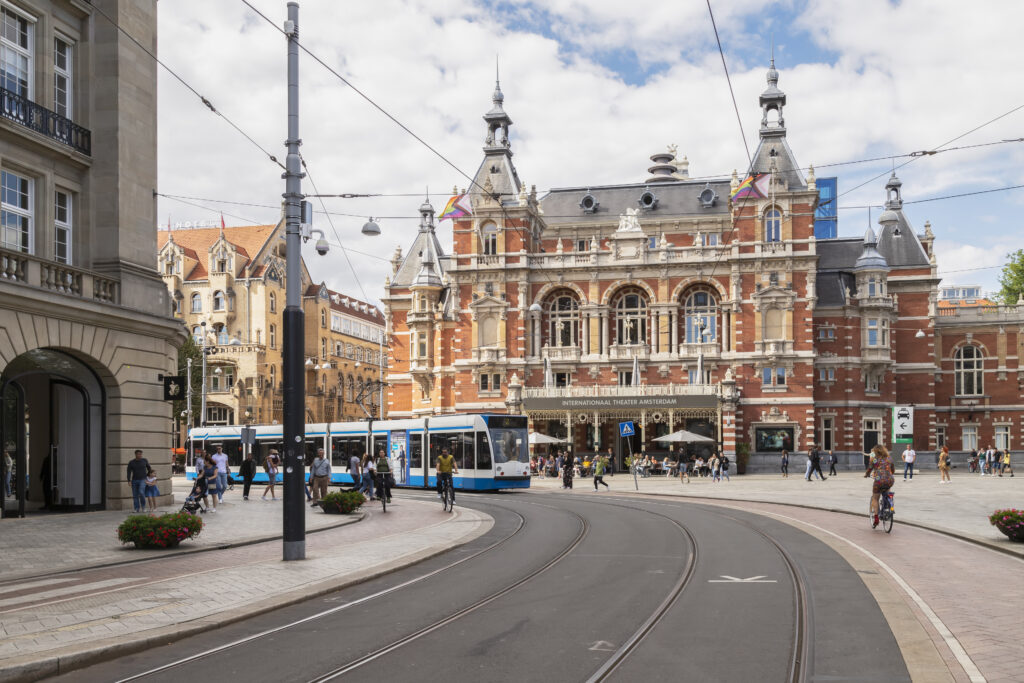 How to Get from Schiphol Airport to Amsterdam City Center
Train: 15 minutes, from $5

Taxi: 20 minutes, from $50
1.

By Train:

The train is the most popular option for those traveling to the city center from the airport. There is a train station located directly underneath the terminal building, and trains run regularly from early in the morning until late. The journey to Amsterdam Central Station takes around 15-20 minutes with services running every 10-15 minutes.

Tickets can be purchased from machines located in the airport or online prior to travel. A single fare costs €4.60, and you can even purchase a day-return ticket for just €9.20. It's important to note that the trains operated by NS usually run on time and are very reliable.
2.

By Bus:

To travel from Schiphol Airport to Amsterdam city center, consider utilizing the bus services available, each offering various routes to the destination. These buses are conveniently located just outside Schiphol Plaza. The journey duration varies between 30 minutes to an hour and a half, depending on the chosen bus route. It is advisable to check the bus schedules in advance for optimal planning.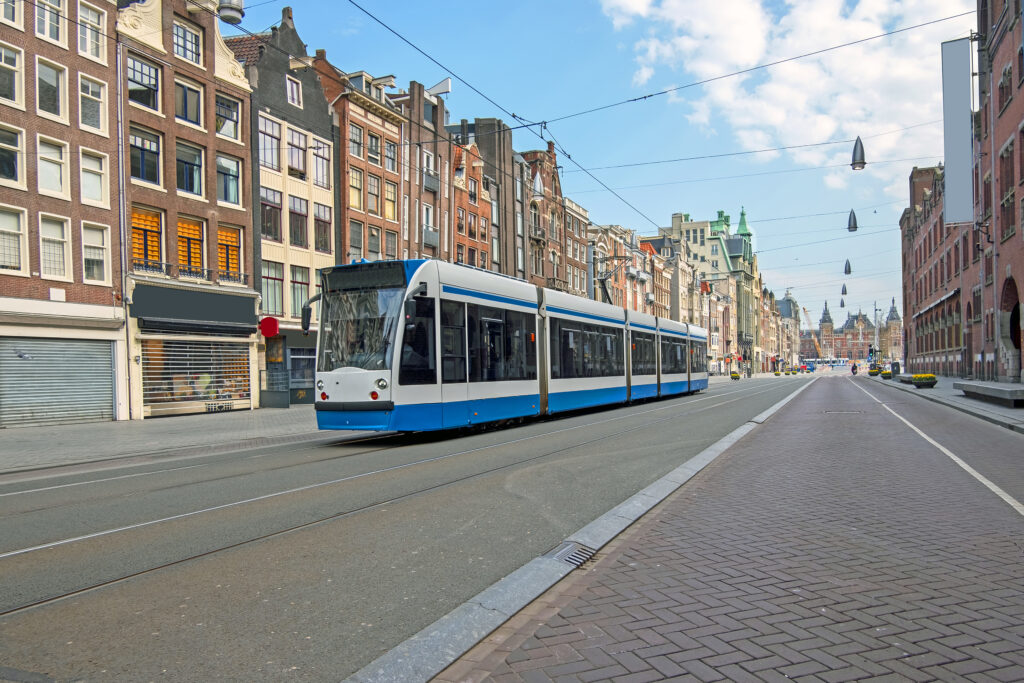 One option is the Amsterdam Airport Express Bus 397 (Connexxion-RNET), departing from Schiphol Plaza and heading to Amsterdam Elandsgracht. The fare for a single journey is €6.50, while an open return ticket costs €11.75. Another alternative is GVB bus 369, traveling from Schiphol to Amsterdam Sloterdijk, with a single fare of €3.40 and a travel time of around 40 minutes. It's important to note that neither of these buses goes directly to Amsterdam Central.
Keep in mind that bus ticket prices may fluctuate, and it's recommended to purchase them directly on the bus. Ensure you have the correct change or payment method available. By planning ahead and choosing the most suitable bus route, you can conveniently reach Amsterdam city center from Schiphol Airport.
3.

By Taxi:

If you'd prefer a more comfortable journey to the city, a taxi is a good option. While there are taxis available at the airport, you can also book one in advance through a multitude of providers. Taxis are usually found at the Schiphol Plaza, right outside the terminal building.

A ride to the city center takes approximately 20-25 minutes and can cost anywhere from €40-60, depending on the company and your final destination. It's always best to agree upon a fare with the taxi driver before you set off, to avoid any surprises. However we recommend using a bolt as it is a safe, and affordable option to reach Amsterdam Central Station from the airport. You can use the Bolt app or website to book a ride. However, Click on this Bolt link for a fantastic 15-euro discount on your first ride.
4.

By Car:

If you're planning to drive around Amsterdam and nearby areas, renting a car may be a good option. Several car rental companies are located at Schiphol Plaza, which lets you pick up a car as soon as you land. While the journey time is similar to that of a taxi, you'll have the flexibility to move around at your own pace.

Just remember that parking in Amsterdam is quite expensive and can cost up to €7-8 per hour in the city center. The city also has strict rules regarding parking during specific times of the day. However, we believe that, If you're in Amsterdam, you don't really need to rent a car because the city has excellent public transport.
Conclusions:
In conclusion, getting from Amsterdam airport to the city center can be an easy task with the options mentioned above. Take your pick depending on your budget, flexibility, and time limitations. We hope this guide makes your arrival in Amsterdam smoother, so you can start exploring the beautiful city! Remember to check the timetables and fares beforehand. Happy travels!