A visit to Amsterdam, (a city of beautiful canals, historic architecture and vibrant nightlife,) wouldn't be complete without a stroll through the colorful and fragrant floating Flower Market. This market, known as the Bloemenmarkt, is an ideal spot for taking photographs and a hub for purchasing the best, most affordable variety of flowers.
In this blog, we'll take you on a virtual tour of the Bloemenmarkt and tell you everything you need to know before visiting the Flower Market in Amsterdam.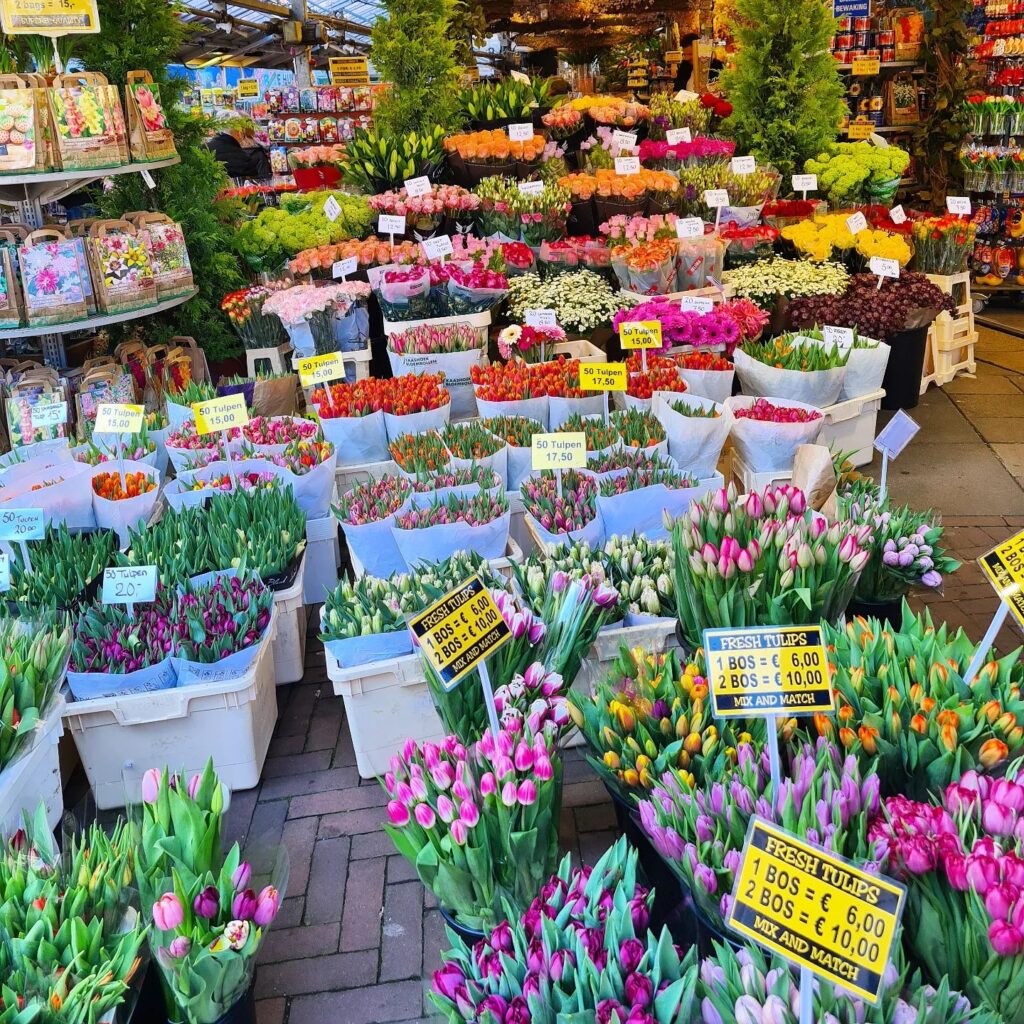 The Bloemenmarkt:
The Bloemenmarkt has a long and rich history that dates back to the 17th century, during the Dutch Golden Age. It initially started as a floating flower market, where farmers from nearby villages sold their flowers from their boats. Over time, it grew, and in 1862, a series of stalls were built on the Singel Canal. Now, you'll find many shops selling a variety of flowers, and plants.
One of the main attractions of the Bloemenmarkt is the tulip bulbs, which have become a symbol of Dutch identity and pride. The Netherlands has been famous for its tulips for over 400 years, and the Bloemenmarkt offers an excellent opportunity to purchase some of the most beautiful varieties available. From classic red and yellow tulips to rare and exotic ones, the market has all kinds of bulbs that suit your taste. You can also purchase a range of Dutch souvenirs, including clogs, magnets, keyrings, and tea towels, all adorned with tulips and other colorful floral motifs.
Best Time To Visit Flower Market Amsterdam:
While the Bloemenmarkt is open year-round, the best time to visit the Bloemenmarkt is in the spring when tulips are in full bloom. However, you can still find plenty of other flowers throughout the year. The market offers a wide variety of floral delights, from roses to orchids, lilies, and sunflowers.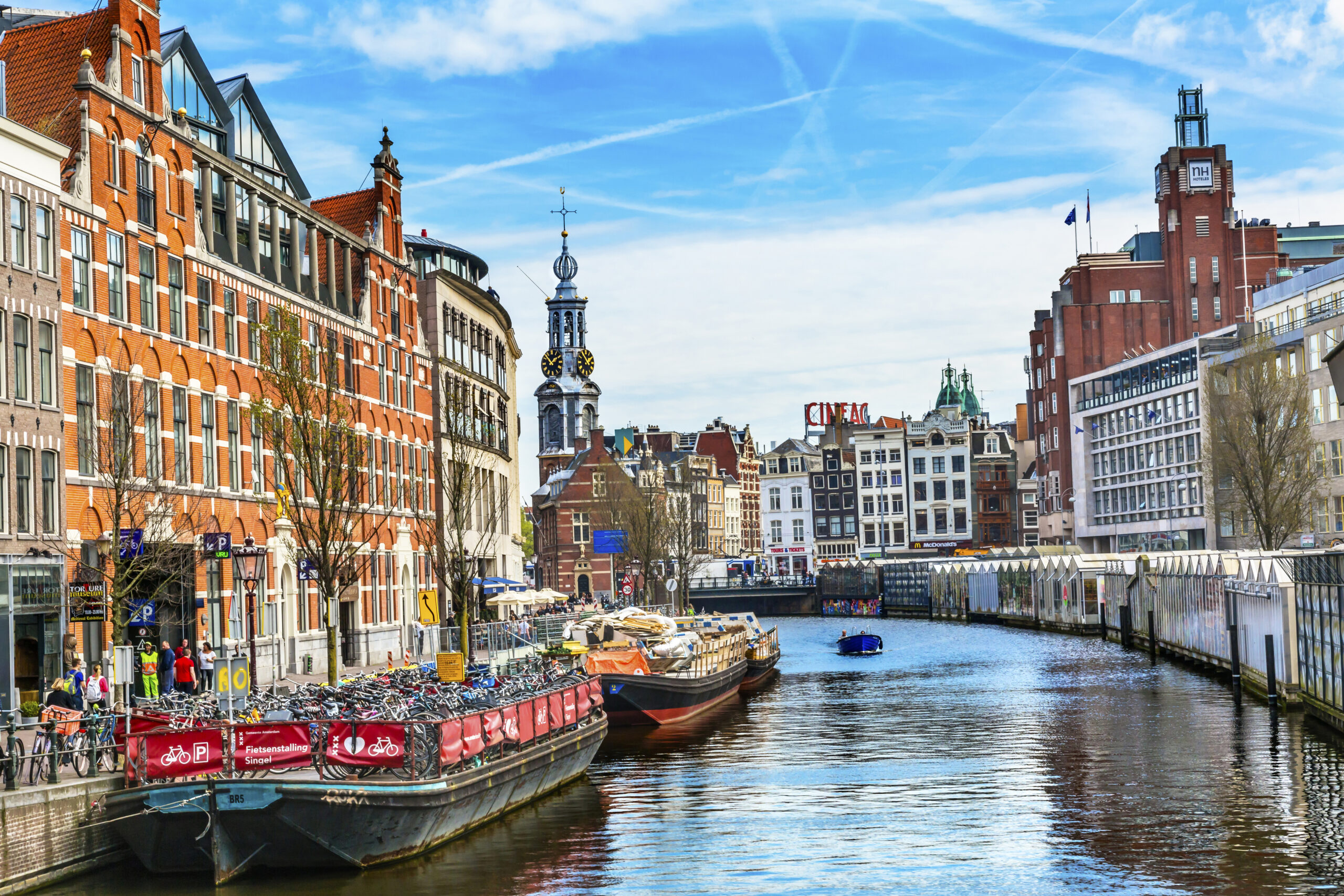 Things to Buy at the Flower Market:
At the Bloemenmarkt, you can buy anything from tulip bulbs, seeds, and plants to fresh flowers, bouquets, and dried flowers. The market also offers a range of souvenirs, such as Dutch clogs, magnets, and keychains. But the most popular item at the Bloemenmarkt is, of course, tulip bulbs. You can find bulbs of all colors and varieties, from classic red and yellow tulips to rare black tulips.
Tips for Visiting the Bloemenmarkt:
Here are some tips to help you make the most of your visit to the Bloemenmarkt:
Go early in the day to avoid crowds and get the first pick of the fresh flowers.
Take cash with you, as most vendors do not accept credit cards.
Before you buy bulbs, make sure to check if they can be exported to your home country.
Take your time strolling along the market and enjoy the beautiful flowers' sights and /smells.
Time And Location:
The market is open from 9:30 am to 5:30 pm from Monday to Saturday, and from 11:30 am to 5:30 pm on Sundays.
Location
Singel t.o. 508. Reguliersdawarsstraat.
Conclusion:
The Bloemenmarkt is more than a market; it's a haven of beautiful flowers and a unique experience that shows off Dutch culture. Visiting this flower market is a must for flower and gardening enthusiasts. The lively atmosphere, vibrant colors, and delightful scents create an unforgettable experience. So, visit the Bloemenmarkt and enjoy the beauty of the flowers. And remember to bring home some bulbs to keep the smells and colors of Amsterdam with you.