In today's world, a SIM card is a travel essential, ensuring you have mobile data and communication capabilities at your fingertips. When it comes to staying connected while abroad, the choice between a local prepaid SIM card and the emerging trend of e-SIM cards can significantly impact your travel budget.
Consider opting for a local prepaid SIM card or explore the convenience of an e-SIM to avoid hefty roaming charges. In this comprehensive guide, discover where to purchase a SIM card in the Netherlands, updated prices as of August 2023, insights into e-SIM cards, information on acquiring a SIM card at Amsterdam Airport, insights into the best 4G/5G networks, personalized recommendations, and details on international SIM cards for your Dutch adventures.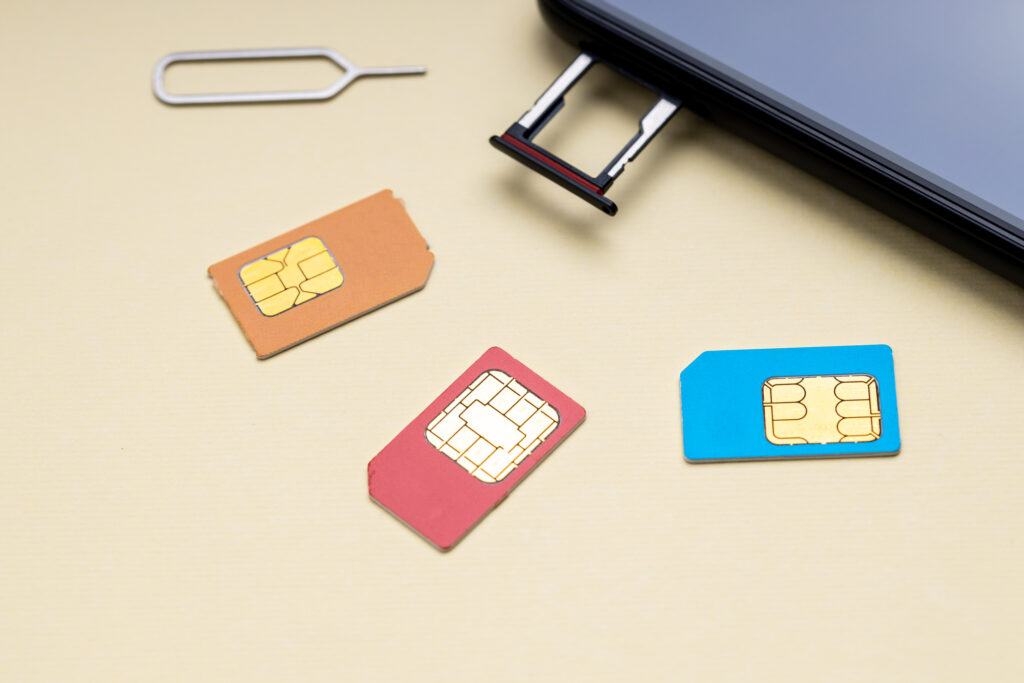 1.

Why Buying Sim Card Is Essential:

While the Netherlands has free WiFi, depending on others for passwords or dealing with weak signals can make your trip less enjoyable. What if the network doesn't work or the signal is weak? Here's a simple idea – why not take control and make sure you always have the internet? Being online is super handy, from ordering a ride to finding a cool local spot with Google Maps or checking train schedules.

But there's an important thing to think about: public WiFi is not always safe, and your data might be at risk. Think about all the private stuff you do online, like banking or using payment apps. In these situations, using a VPN (Virtual Private Network) is a smart choice. It protects your data from potential dangers, making sure you can enjoy the internet securely and explore the Netherlands without worries.

Being connected is not just about convenience; it's important in emergencies and for essential services like banking. Don't risk your personal information; instead, enjoy the benefits of secure internet access, making your trip in the charming Netherlands smooth and secure.
2.

e-card vs prepaid card – Which Is The Best:

When it comes to staying connected in the Netherlands, we strongly advocate for the use of e-SIM cards. Not only are they a more cost-effective option compared to the pricey local prepaid SIM cards, but they also offer unparalleled convenience. The beauty lies in the simplicity of the process – with just a few clicks online, you can have everything arranged, ensuring you're online the moment your plane touches down.

For those insistent on a traditional prepaid SIM card, we recommend the Vodafone option in the Netherlands. Renowned for their stellar 5G network and top-tier prepaid data plans, Vodafone offers a compelling package.
3.

E-cards Buying Guide:


Getting connected with an e-SIM card is easy and quick. Just order it, get a QR code in your email, follow some simple steps, and you're ready to use the internet in Amsterdam. Here are some deals for e-SIM cards specifically for the Netherlands:
1 GB data for 7 days = $4.5 USD
2 GB data for 30 days = $7 USD
3 GB data for 30 days = $9 USD
5 GB data for 30 days = $12 USD
10 GB data for 30 days = $20 USD
20 GB data for 30 days = $30 USD
Click here to order your Netherlands e-SIM card online or get more information. Remember, these e-SIM cards only work in the Netherlands and don't support international phone calls. They use the strong 4G and 5G networks of KPN and Vodafone, ensuring fast and reliable internet.
For global connectivity in 70+ countries, you can check international e-SIM cards that support calls and texting:
10 GB data + $2 calling credit (top-up possible) for 30 days = $24.90 USD
8 GB + unlimited calls/text for 14 days = $29.90 USD
20 GB + unlimited calls/text for 14 days = $49.90 USD
Click here to order an international e-SIM card for your travels to the Netherlands or get more details. Before buying, make sure your phone is compatible with e-SIM cards to make the most of these connectivity options. Stay connected effortlessly and securely during your Dutch adventure!
4.

Where To Buy Prepaid Sim Cards In Amsterdam:
Amsterdam Airport Schiphol:
If you want easy internet access when you arrive in Amsterdam at Schiphol Airport, think about getting a prepaid sim card. But be cautious about the potentially high prices at the airport shops.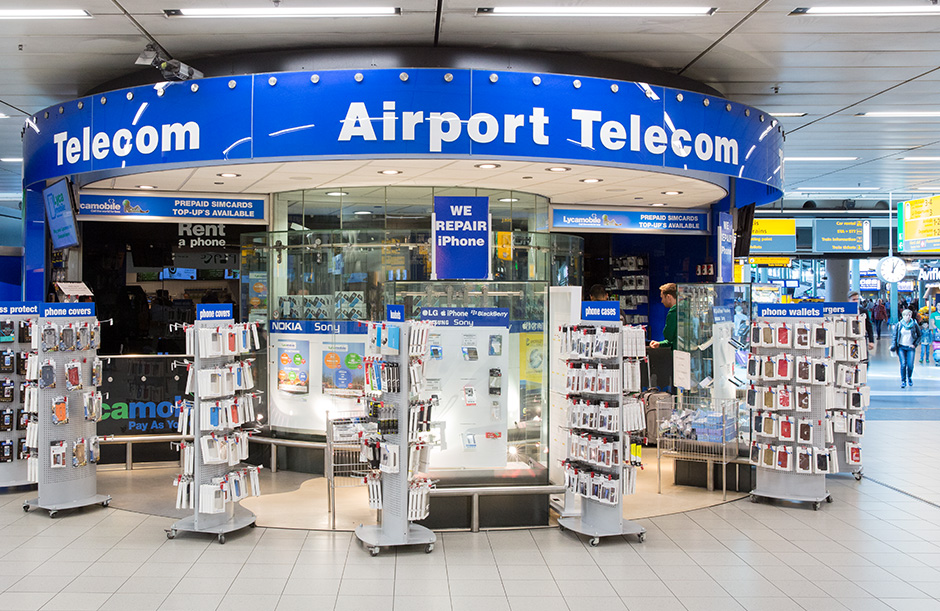 City Center
If you don't get a sim card at the airport or want better deals, go to the city center. There are stores from mobile internet providers in big cities like Rotterdam, Amsterdam, Utrecht, Eindhoven, and The Hague. Use Google Maps to find the closest store, where helpful staff can assist you. Usually, the prices here are better than at Amsterdam Airport.
Online Ease: Simplicity at Your Doorstep:
Make your life easy by ordering a sim card for your trip to the Netherlands online. Many international prepaid sim cards can be bought on the internet, and they'll even deliver it to your doorstep before your trip. Or, if you want it even easier, consider getting an e-SIM card for the Netherlands, which you can set up online quickly.
No matter where you get your sim card – at the airport, in the city center, or online – there will be people who can speak English and help you. The Netherlands is ready to welcome you, making sure you have smooth internet access for your whole Dutch adventure. Click here to check out sim card deals in the Netherlands at Amsterdam Airport and other places.
5.

Best Prepaid SIm Cards & Their Prices 2022:

Getting a prepaid data sim card in the Netherlands can be a bit expensive. Another option is an e-SIM card. Here are updated prices and details of some best prepaid sim card plans in the Netherlands as of 2023:
Vodafone: Free sim card with data packages (2GB = €10, 4GB = €15, 10GB = €30). For calls in the Netherlands and the EU, an additional package of 100 minutes & SMS costs €4. Check the Vodafone website for more information.
KPN: €4.99 for the sim card with €10 credit. Data bundles available (3GB = €16, 5GB = €22). For short-term needs, a daily plan of 1 GB data in the EU is available for €1.99. Be cautious of the unlimited data plan for €10, as the internet speed is limited to 128Kbit/s. Explore more on the KPN website.
T-Mobile: €10 for the sim card with €10 credit. Options include daily unlimited internet for €2.95 and combination plans (1GB data + 10 min/SMS = €10, 2GB data + 15 min/SMS = €15, 4GB data + 20 min/SMS = €22.50). While T-Mobile provides diverse options, it's essential to note that they are generally pricier compared to Vodafone Netherlands. Learn more on the T-Mobile website.
Conclusions
Having seamless communication and internet access on your trip to the Netherlands is essential. You have options between a regular prepaid SIM card or a modern e-SIM, depending on what's more cost-effective and convenient for you. Choosing an e-SIM is a quick and budget-friendly way to get connected. However, Vodafone is a solid choice for traditional/prepaid SIM cards with a strong 5G network. Whether you buy it at the airport, in the city, or online, there's English help available to make it easy. Just think about your connectivity needs, check the prices, and enjoy your journey with reliable internet access.