Italian cuisine has a special place in our hearts, from Neapolitan pizzas to delicious burrata and perfectly cooked pasta; Amsterdam offers a great selection of the best Italian dishes. With several famous Italian restaurants in Amsterdam, choosing a spot for your appetizer can be a bit daunting. That's why we've compiled this delectable list of best italian resturants in Amsterdam from our experiences and valuable recommendations. Each entry on this list showcases a true dedication to culinary excellence, and we're curious to know which restaurant you would put first!
1.1

Pianeta Terra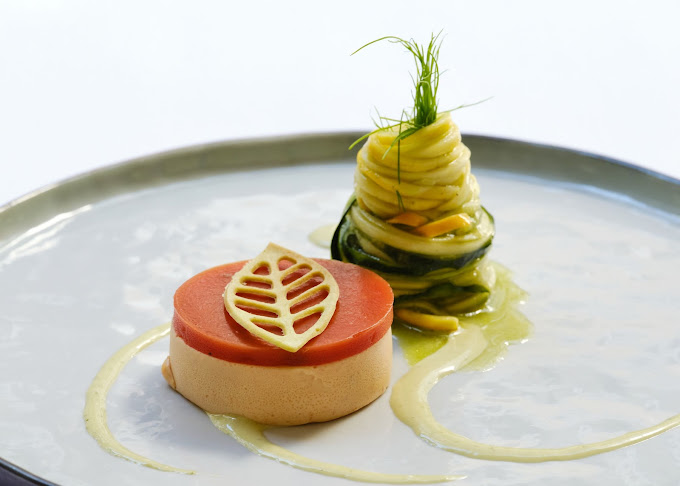 Restaurant Pianeta Terra has been part of Amsterdam for 22 years, although it might not be a name you're familiar with. Not your average restaurant, but a Slow Food Italian. You might be wondering, what does that mean? Well, at Pianeta Terra, they use local ingredients, including Dutch ones that you wouldn't even find in Italy! It's a really sustainable idea, where they care about good food and the health of the planet. It's one of the best Italian restaurants in Amsterdam that you should definitely try.
Recomended Dishes: Don't miss their Pasta alla Norma (made of pasta and eggplant)and Arancini (essentially breaded and fried balls of risotto with a stuffed center; in this case mozzarella cheese.)for a true taste of Sicilian cuisine.
Make a reservation at Pianeta Terra here!
1.2

Toscanini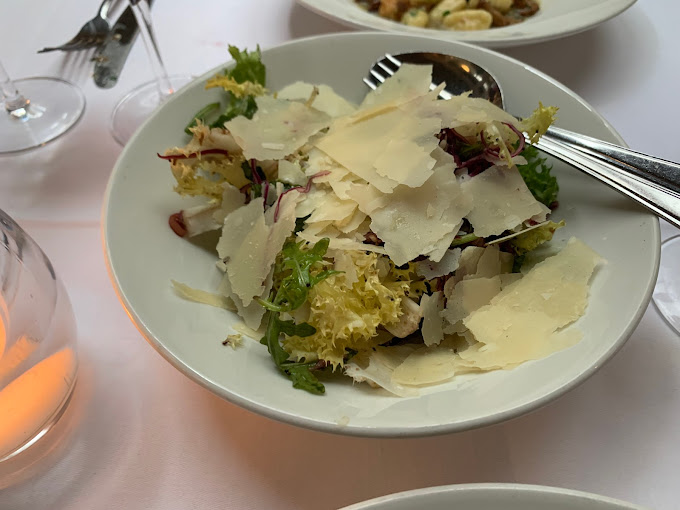 Since 1985, Toscanini has been a well-known name in Amsterdam. The first restaurant opened on Goudsbloemstraat in Jordaan. In 1990, it moved to Lindengracht, where it has been for 33 years. Chef Leonardo Pacenti, who is half Italian and half South African, leads the kitchen with a lot of passion. He still cooks with a lot of love. The menu has dishes from different parts of Italy, often made in a traditional way or with a unique touch. The wine list only has Italian wines, and the menu changes with new special dishes.
Recomended Dishes: Their Pappardelle al Cinghiale (pasta homemade in a wild boar sauce) and Bistecca alla Fiorentina (made from the cut of the sirloin of a young steer or heifer of the Chianina breed) are our favourite.
Make a reservation at Toscanini here!
Read More: Best Turkish Restaurant In Amsterdam
1.3

Cecconi's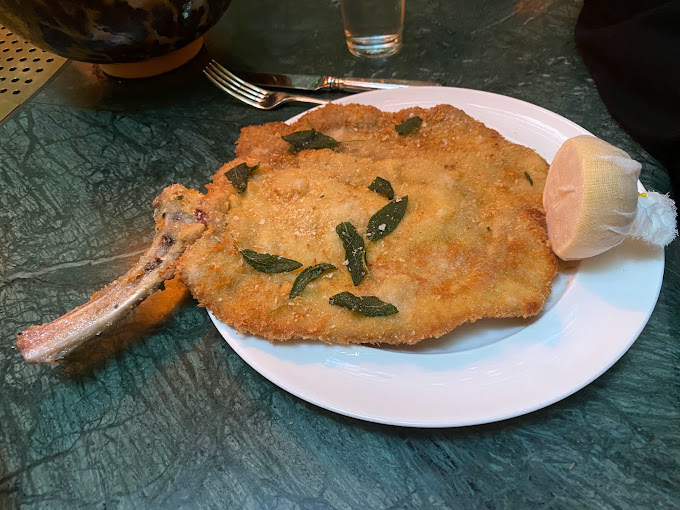 We've dined at Cecconi's multiple times, and each visit is a joyful experience. Not only is the restaurant situated in the stunning Bungehuis building, boasting a beautiful interior, but the food is also exceptional. It's a modern restaurant where you can enjoy homemade pastas, seafood, and traditional Italian dishes prepared with high-quality ingredients. We're particularly fond of their vitello tonato, and the profiteroles for dessert. Cecconi's is also a fantastic choice for lunch in Amsterdam. Interested?
Make a reservation at Cecconi's here!
Recomended Dishes: Carpaccio di Manzo and Linguine all'Astice
Read More: Vegan And Vegetarian Restaurants In Amsterdam
1.4

Domenica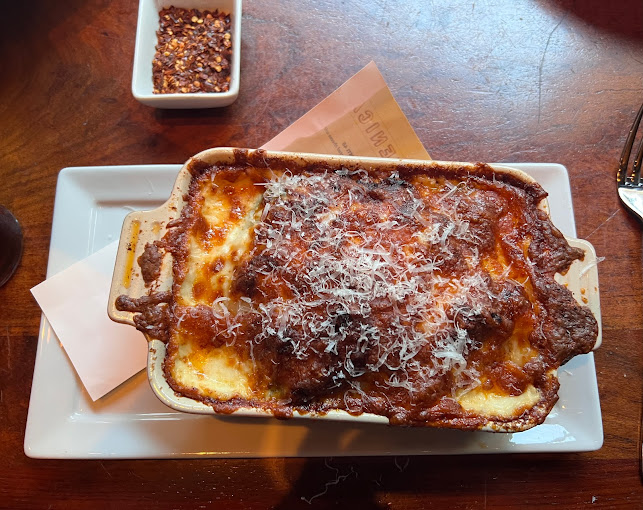 A wonderful find in Amsterdam is Domenica restaurant, named after the Italian word for Sunday. Thankfully, you can enjoy their food on other days too. This is the perfect spot if you want to have a leisurely meal, just like they do in Italy. Domenica works with a small menu, where you will find many other dishes in addition to the Italian classics, such as pasta carbonara (without cream :-)), etc. They like to experiment at Domenica! It's always a surprise because their menu changes every day, and they use ingredients that are in season. In addition to ordering from the à la carte menu, you can also enjoy a 4-course menu for €58 per person.
Recomended Dishes: Feast on their Ravioli Ricotta e Spinaci and Orecchiette al Cime di Rapa for a pasta extravaganza.
Make a reservation at Domencia here!
1.5

Di Bruno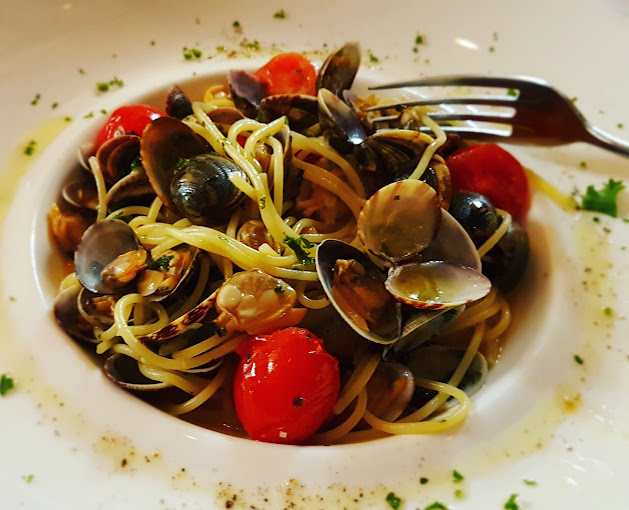 You can experience true Italian dining right in the center of Amsterdam at Di Bruno restaurant. You'll feel like you're in Italy. They have tasty cold and warm starters, different kinds of pasta, fish and meat dishes, and desserts like their own homemade scroppino. A highlight on their menu? The truffle risotto. 
Recomended Dishes: Try their Margherita Pizza and Calzone for a taste of Naples' pizza culture.
Make a reservation at Di Bruno here!
Read More: Ramen Restaurants In Amsterdam
1.6

Cucina Casalinga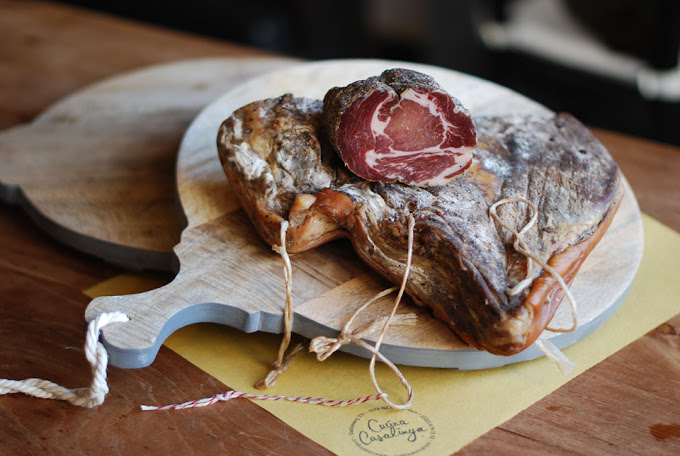 Cucina Casalinga offers an elegant dining experience infused with the essence of Italy. The cozy feeling of a living room awaits you here. They use "crazy fresh" ingredients from the Mezzogiorno, the vibrant culinary region in southern Italy, making each dish special with unique ingredients not commonly found in Amsterdam. The chefs find their inspiration from Mezzogiorno, particularly Calabria, Sicily, Puglia, and Campania with Naples. For instance, the vegetables, herbs, and fruits come directly from Sicily and Campania each week. The same goes for olive oil, pasta from Benedetto Cavalieri, capers from the island of Lipari, as well as sausages, hams, and cheeses. Just reading about it makes us hungry! If you're interested:
Make a reservation at Cucina Casalinga Terra here!
Recomended Dishes: Their Gnocchi al Tartufo and Ossobuco for a taste of classic Italian home cooking.
1.7

Bussia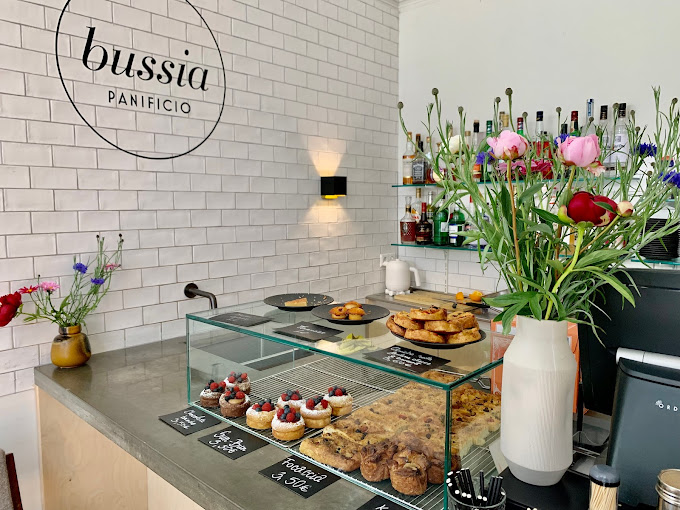 Bussia Restaurant is not just a great place to eat but also has a bakery inside that makes really good bread, pastries, and coffee. They really care about quality, using 100% sourdough for all their bread and getting ingredients in a way that's good for the environment. As for the restaurant itself, Bussia has a special 5-course tasting menu starting at €65 from Wednesday to Sunday. They serve really fresh and tasty food. Some of the things on the menu are lamb ravioli and barbecued quail, and you can also order these separately. Bussia Restaurant gives you both fine dining and a bakery experience, which is a nice combo. It's a great place for amazing Italian food in Amsterdam.
Recomended Dishes: Their Agnolotti del Plin and Brasato al Barolo for a flavorful taste of Piedmont.
Make a reservation at Bussia here!
1.8

tOZI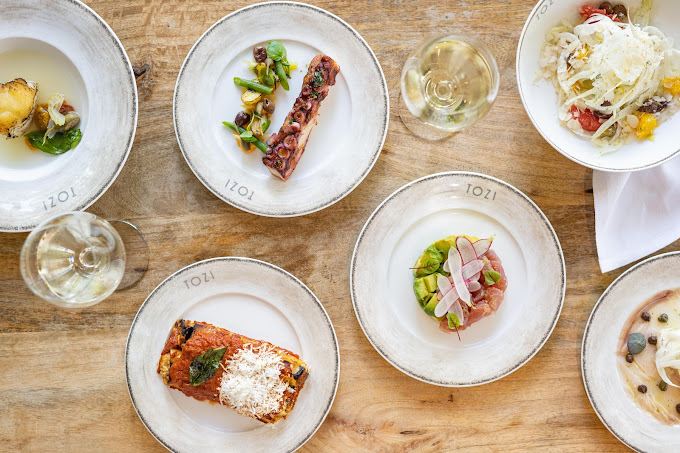 Restaurant Tozi, named after the Venetian word for 'a group of friends', draws inspiration from Italian food culture, evident in both its menu and interior design. The dishes are created with passion and flair, using seasonal ingredients sourced from the region. Even their homemade limoncello features lemons from the Amalfi coast.  What we really recommend you try here if it's on the menu; the cacio e pepe. 
Recomended Dishes: Must Enjoy their Truffle Arancini and Risotto al Nero di Sepp.
Make a reservation at Tozi here!
1.9

Ristorante Enoteca PepeNero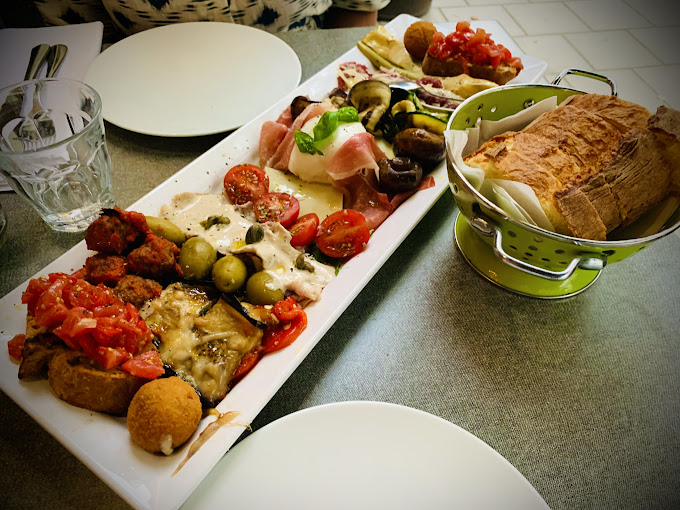 It might be a mouthful to say, but this restaurant in East Amsterdam is all about amazing food and drinks. Marco Spina, and his partner Chef Daniele Lauritano, and their team love treating people to real Italian food. You won't see pizzas on Pepenero's menu, just traditional Italian dishes. And if you can't decide, you can let Chef Daniele Lauritano surprise you by choosing the menu dello chef. To end your meal, they serve a scroppino.
Recomended Dishes: Their Ravioli di Ricotta e Spinaci and Saltimbocca alla Romana while exploring their extensive wine list.
Read More: Street Food Markets In Amsterdam
1.10

la Maschera Lillotatini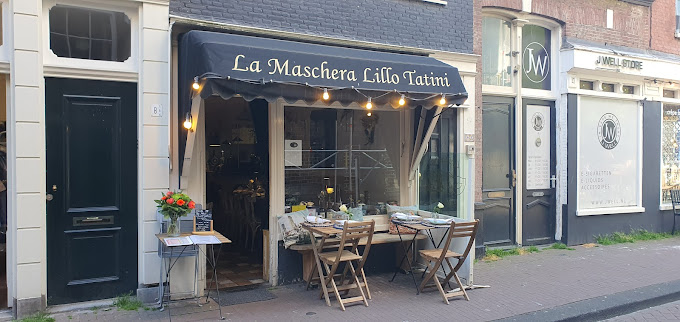 You can find the cozy and charming la Maschera Lillotatini restaurant on one of Amsterdam's most beautiful streets. It's run by two young chefs, Federico and Marco, who have worked in top restaurants in Sydney, Melbourne, London, and Dubai. These boys, originally from Umbria and Tuscany, have chosen to bring the flavors of their home regions to the Netherlands using the best ingredients. They import products like wine, olive oil, meats, and cheeses from Italy, and they also use local ingredients for their homemade pastas, sandwiches, and pastries. If you're interested, to enjoy their Italian delights in a lovely atmosphere.
Recomended Dishes: Try their Arancini Siciliani and Pasta con le Sarde.
1.11

La Fiorita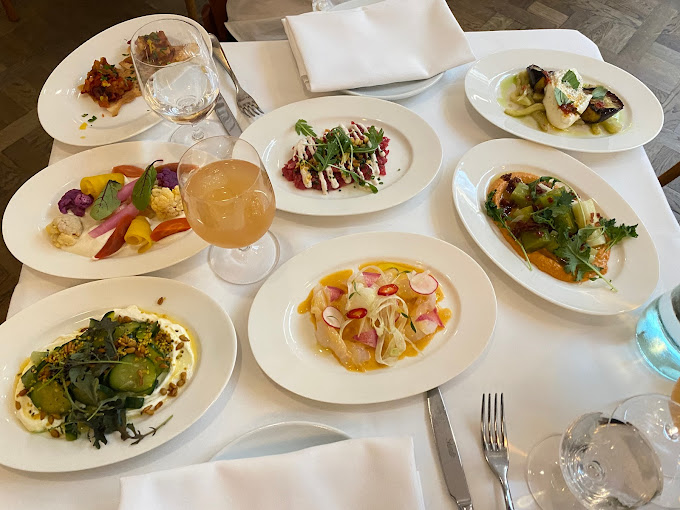 La Fiorita is like stepping into an old Italian movie from the 1950s – a mix of fun and romance! Chef Thor Lunstroo, who used to work at the famous Toscanini, now creates his Italian dishes at La Fiorita. How about trying the burrata a funghi? They're also known for having some of the best sandwiches in Amsterdam. And here's a fun fact: the same owner owns La Perla pizzeria too!
Make a reservation at La Fiorita here!
Recomended Dishes: Enjoy their Risotto ai Funghi Porcini and Saltimbocca alla Romana for Italian romantic taste.
1.12

Momenti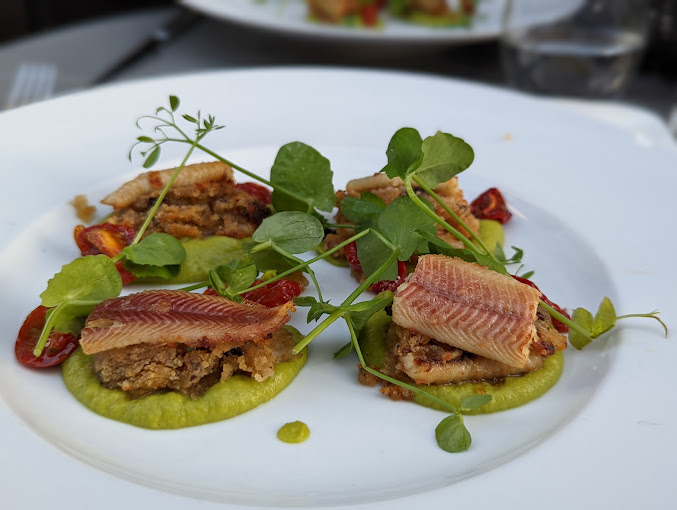 Momenti Restaurant is special for its incredibly creative approach to Italian food. Their talented chefs mix unexpected flavors to make really unique dishes. For example, they have a dessert with pumpkin semifreddo, cardamom crumble, salted caramel sauce, chili flakes, and chocolate. The desserts are amazing, but their main dishes are also fantastic – full of flavor and presented beautifully, with lots of wines to choose from. They bring in seasonal ingredients from Italy, so the menu changes every two months. This means you can try new and exciting dishes each time. Among Italian restaurants in Amsterdam, Momenti Restaurant really stands out with their innovative food. It's a great place to have a memorable and tasty meal.
Make a reservation at Momenti here!
Recomended Dishes: Sample their Polpette al Sugo and Gnocchi alla Sorrentina for a flavorful exploration of Italy.
Read More: Best Indian Restaurant In Amsterdam