Maastricht is a unique town – a place where history meets modernity, and where picturesque, medieval streets vibrate with a lively, young vibe. In Maastricht, romantic walks along the Maas river are just one stone's throw away from the bustling city center, where locals, students, and tourists enjoy a fresh beer (or a decadent piece of vlaai pastry).
The capital of the province of Limburg is one of the oldest cities in the Netherlands. Originating from an ancient Roman settlement, Maastricht has acquired global significance throughout history. Fun fact: the treaty that gave birth to the European Union was signed here in 1992!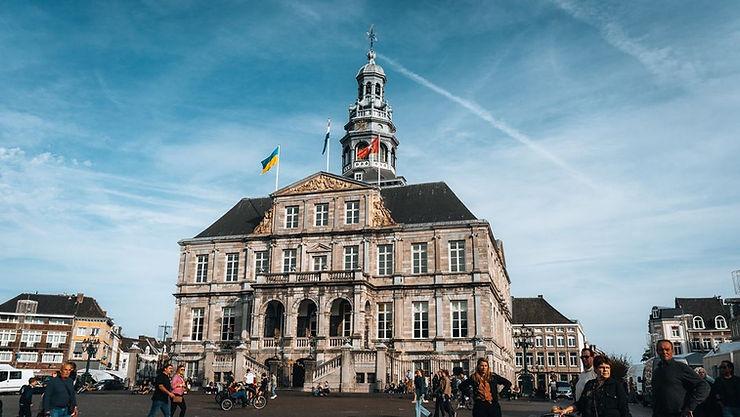 Maastricht's historical richness, exquisite architecture, and Burgundian atmosphere make it a lovely place to visit in the Netherlands. And the best part? The town can easily be explored in just one weekend! Find out what to do in Maastricht in our two-day travel guide below:
>

Day 1: Morning


Let's begin your weekend getaway exploring the center of Maastricht. Here you'll visit:
Het Vrijthof –the heart of Maastricht!

The Vrijthof Square is the heart of Maastricht. From the city's quintessential Carnival celebrations to concerts held by Maastricht-born (and world-famous) violinist Andre Rieu – everything happens at the Vrijthof! Here you'll find the Basilica of Saint Servatius – a Catholic church – and the Saint Jan's Church – a Protestant temple. Sitting right across from each other, this is a sight that truly mirrors the Netherlands' religious history.
Bookstore Dominicanen –a timeless placearlem's main city square!

The Dominicanen is a bookstore like no other. The Gothic-style building that houses it was first constructed for use as a Dominican Church in the 13th century. Since 2006, visitors can find more than 50,000 books about all sorts of topics here (and yes, that includes books in English!).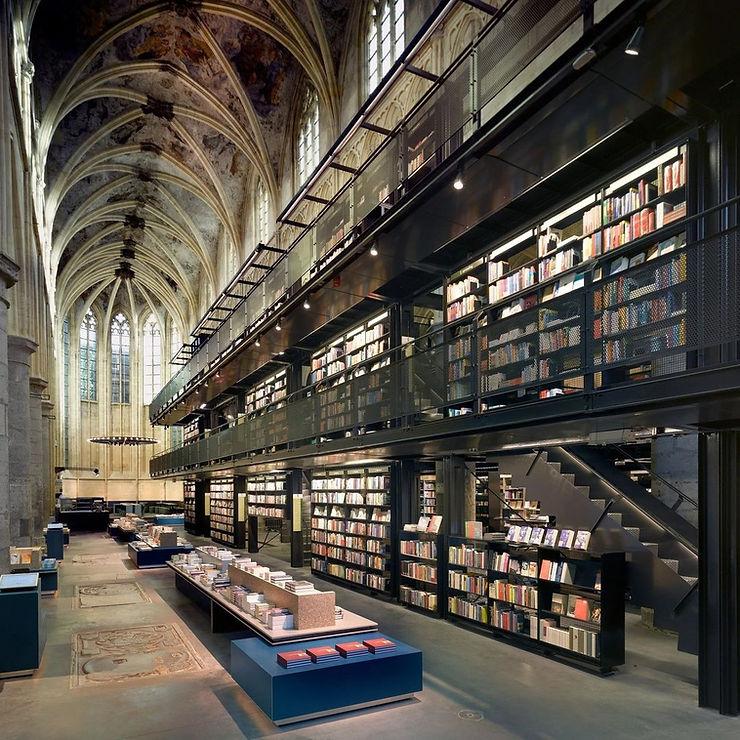 Markt Square –for lunch in Maastricht

Markt Square is home to Maastricht's Town Hall (Het Stadhuis), and a hotspot for cute cafés and restaurants. It inherits its name from – surprise, surprise – the goods markets that have been held here for many centuries. These take place on Wednesdays and Fridays, from 9 am to 3 pm. Definitely worth checking out! Markt is a lovely place for a lunch stop. We recommend Café Local for delicious meals and a cozy, laid-back atmosphere. Their menu includes a variety of sandwiches, soups, and regional dishes. Plus, you can enjoy their terrace overlooking the square on sunny days!
afternoon
Now that you've started to get a feel for what Maastricht is all about, it's time to explore its hidden secrets!
Maastricht Underground –the Caves of Maastricht

Also known as the Caves of Mount Saint Peter, this mysterious labyrinth covers around 80 kilometers! The 20,000 corridors that comprise it were originally excavated to mine chalk more than 1000 years ago. And during World War II, the caves were used to shelter around 50,000 people and valuable artwork. Be sure to take a tour around Maastricht Underground to learn everything about its history and to see the pieces of art engraved onto the walls by local artists throughout the centuries. Book your tickets here.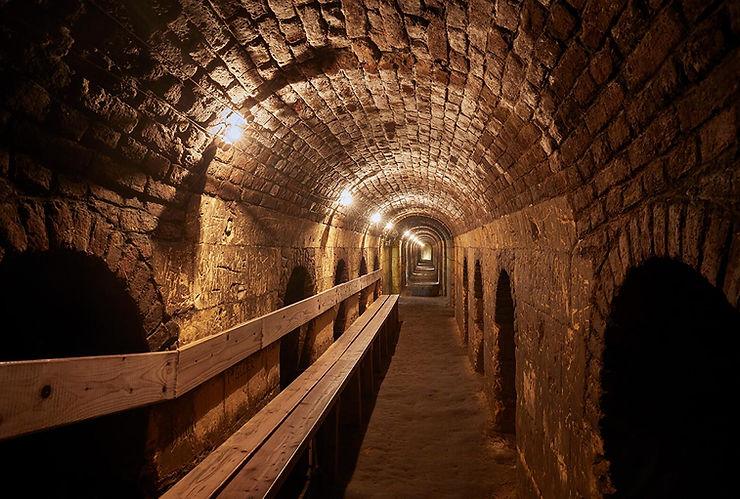 The Ancient Caves found in Maastricht Credits: Explore Maastricht
evening
Where to Eat in Maastricht: Café in Den Ouden Vogelstruys

After all this walking, you'll probably be ready to recharge your batteries and have some food. Head back to de Vrijthof for dinner at Café In Den Ouden Vogelstruys – a brasserie overlooking the square that has existed for almost 300 years! Their menu is varied and everything is delicious, but we suggest that you try their "zoervleis" – a heart-warming meat stew that is typical from Limburg! Feeling up for a party? On weekends they push their tables to the sides, and you can drink and dance into the night.
>

Day 2: Morning

Boat Tour in Maastricht –Stiphout Cruise on River Maas

What better way to start your second day in Maastricht than to take a boat trip along the Maas? You'll have a lovely view of Maastricht from the water and pass by the historic Saint Servatius bridge! Besides, if you've had one-too-many drinks the night before this is the perfect way to recover before continuing to explore Maastricht! Stiphout is the number 1 boat tour company in Maastricht. Book your trip with them here!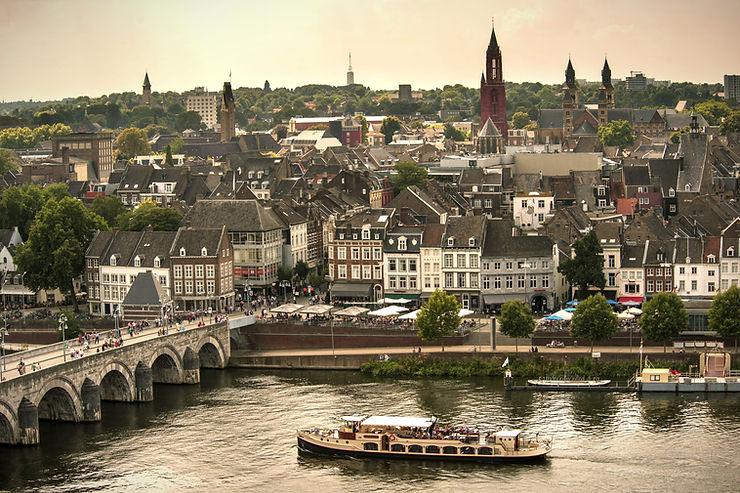 Helpoort –Maastricht's old city gat

The boat tour with Stiphout will drop you off in the city center – so this is a perfect time to visit the Helpoort and the surrounding city park! Helpoort stands for Hell's Gate in English. This millennium-old construction is part of the original city wall and it's the only remaining city gate in Maastricht. Today, it hosts a museum that will tell you all about the fortress' history.
afternoon
Bonnefanten museum –for art lover's in Maastricht
Cross over to the other side of the Maas where you'll visit the Bonnefanten Museum – a must-see for all art lovers! Founded in 1884, this is a former convent that today hosts an extraordinary collection combining old, modern, and contemporary art. We recommend spending at least 1.5 hours here to make the most out of the museum. Buy your tickets here!
evening
Wyck neighborhood –for eating and drinking in Maastricht

Ah, Wyck! Widely known to be the coolest neighborhood in Maastricht, this is where you'll find whimsical local shops, trendy cafés, and lively bars. Walk around and explore the area a bit before you stop for dinner at Bistrot-Bar 't Wycker Cabinet – a French-inspired restaurant with a hip atmosphere and a menu that is sure to please every palate. Then, head off to City Brewery Maastricht (Stadsbrouwerij Maastricht) to finish your trip in grand style! Here, you'll be able to sit down by the Maas and enjoy a fresh, locally-brewed beer.
where to stay in Maastricht

Our Hotel Recommendation: Hotel Botticelli
Still, looking for accommodation for your two-day stay in Maastricht? We highly recommend Hotel Botticelli! This three-star hotel is comfortable, romantic, and beautifully decorated in Italian fashion. The location is amazing – right by the Vrijthof – and they also offer a delicious buffet breakfast. The cherry on top? Their courtyard garden is a real oasis right in the center of Maastricht!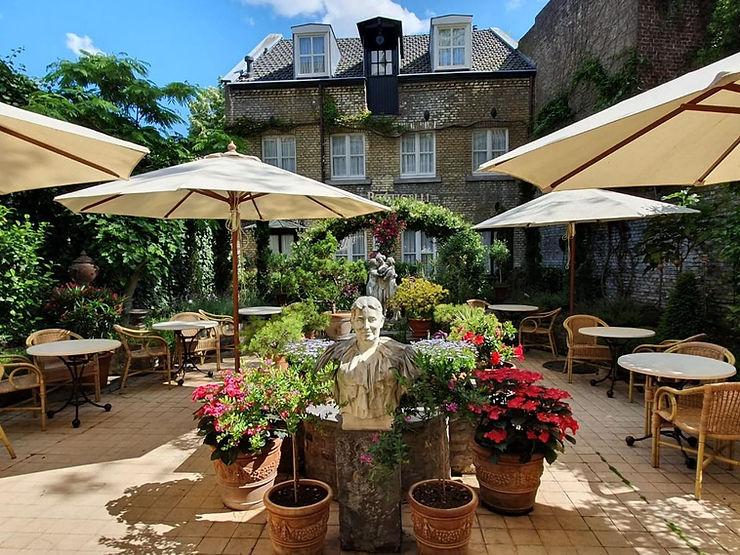 —
As you can see, Maastricht is a one-of-a-kind destination that should definitely be on your list during your stay in the Netherlands! We also wrote an article on all our favorite museums in Maastricht. Feel free to check it out!
Now that you know the best things to do in Maastricht, be sure to tag us on social media (@dernederlanden) when you visit any of the places we recommend. Happy travels!
– The team of AboutNL 😉🇳🇱