Ah, Den Bosch! Known for its medieval architecture, tunnel canals, and delicious Bossche Bol pastries, it's difficult not to fall in love with this town. The capital of the province of North-Brabant is certainly not as popular of a destination as other cities in the Netherlands. But that only makes it a better place to avoid the crowds and soak up traditional Dutch culture!
Officially named 's-Hertogenbosch (and nicknamed Den Bosch to make our lives easier), the town's lovely alleyways and the welcoming Brabantians make it a great option for a weekend getaway. To help plan your time there, we've put together a 48-hour travel guide. Ready for your two days in Den Bosch? Then read on!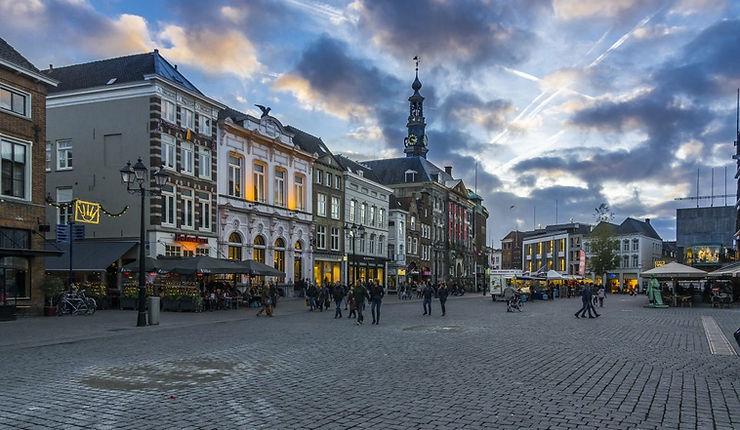 >

Day 1 : Morning

explore market square – the heart of den bosch

On your first day in Den Bosch, you should begin by exploring Market Square – where the first homes in Den Bosch were built back in the 12th century. The heart of the city and a popular meeting place, Market Square is surrounded by many attractions including De Moriaan – the oldest brick building in The Netherlands!
Here, you can also visit the Den Bosch City Hall (Stadhuis) which dates back to 1625. You can visit the interior of the Hall for free during office hours. Inside, you'll find yourself surrounded by a luxurious tapestry, golden leather walls, and a royal atmosphere!
On Market Square, you'll also find many cheerful restaurants and cafés where you can grab a drink and a bite. And of course, we recommend that you visit the centuries-old markets that are still held here weekly. These take place on Wednesdays (from 9 am to 3 pm), Fridays (from 9 am to 1:30 pm), and Saturdays (from 9 am to 5 pm).
try the famous Bossche bol!

A Bossche Bol is a decadent pastry that is typical of Den Bosch. It consists of a thin layer of dough, filled with fluffy whipped cream and covered with a generous layer of chocolate. Are you craving one yet?
While you can grab a tasty Bossche Bol at one of the many cafés on Market Square, the most iconic ones can be found at Jan de Groot – a family-run bakery located by the Den Bosch station. But be warned: lines can get quite long there!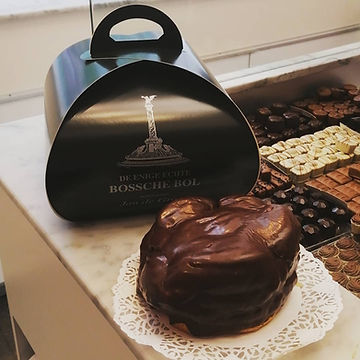 afternoon
Visit the Saint John's Cathedral (Sint-Janskathedraal)

Saint John's Cathedral is the largest Catholic church in all of the Netherlands! Its impressive façade covered with sculptured details makes an ideal spot for photos. Make sure to head inside for a breathtakingly ornamented interior and to climb up the Cathedral's tower for a superb view of Den Bosch!
check out the Jheronimus Bosch Art Center

Native from Den Bosch, Hieronymus Bosch is one of the most famous painters in Dutch history! At the Jheronimus Bosch Art Center, you'll not only be introduced to Hieronymus' work, but you'll also learn why his bizarre, religious-themed paintings were so revolutionary for the Early Renaissance period.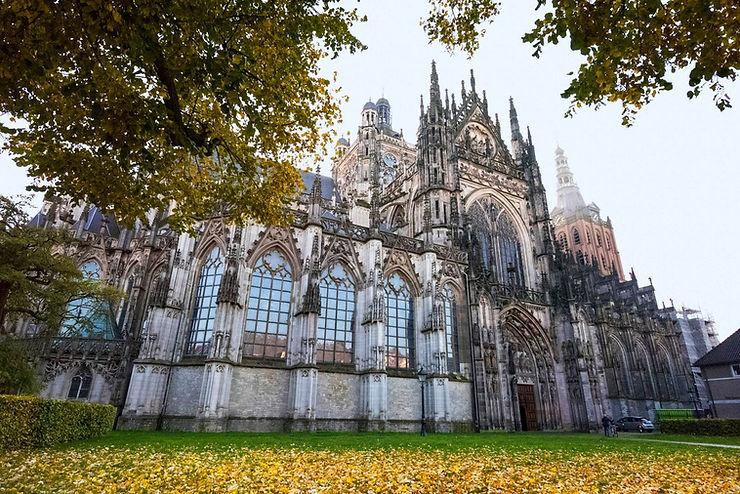 –
Our suggestion: Old City Walking Tour with Dagje Den Bosch

Do you love to discover historical details and fun facts about the places you visit? Then we highly recommend that you book the old city walking tour with Dagje Den Bosch! They'll take you through each of the places we listed above – with the extra advantage of having an expert guide to answer all your questions about Den Bosch's rich culture, romantic streets and impressive monuments.
evening
Dinner and drinken at the Tramkade

The Tramkade is a creative hub and a hotspot for "gezellige" bars and restaurants just outside the center of Den Bosch. Here you'll experience Den Bosch's most modern side, see some funky street art and enjoy a beer by Den Bosch's river, the Binnendieze. For dinner, head to the Werkwarenhuis – where great, international food meets industrial vibes. And if their trendy, all-pink interior gets you in a party mood, you shouldn't be too far from the fun! Check their programme for the awesome events they periodically host.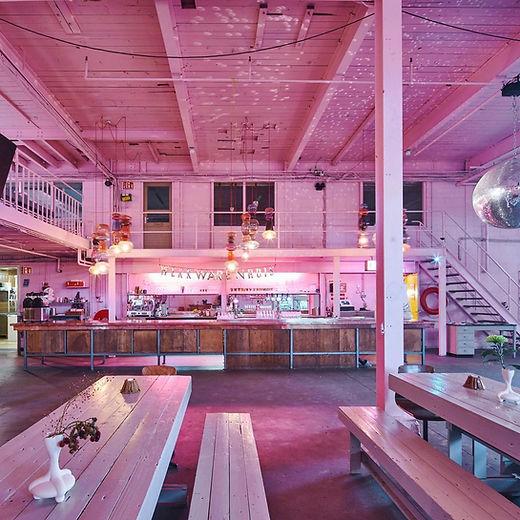 >

Day 2 : Morning

Museum Quarter – explore some more art!

The Museum Quarter is a must for art lovers visiting Den Bosch. This is where you'll find the Noordbrabants Museum, a museum for art, history ,and culture in North-Brabant. Here, the permanent collection includes work from Brabantian artists ranging across different periods and art forms.
Also in the Museum Quarter, you can visit the Design Museum Den Bosch – a contemporary art museum that specializes in jewelry and ceramic!
Lunch break at Nul73
Within a five-minute walk from the Museum Quarter, you can reach Nul73 – a lunch and dinner café that is beautifully decorated and serves delicious, healthy food. Plus, sitting at their charming inner courtyard will be a delightful addition to your day!
afternoon
Boat tour on the Binnendieze River with Dagje Deb Boschoon
The best way to relax while soaking up Den Bosch's culture is by taking an hour tour through its historical center on board one of Dagje Den Bosch's electric boats. Their knowledgeable guides will give you insight into the town's architecture, history, and facts about the Binnendieze's past and present. Dagje Den Bosch's boat tours are available from April to October and can be booked here.
evening
Eat, drink, and have fun at the Korte Putstraat!

The Korte Putstraat is Den Bosch's liveliest street! For a true gastronomical experience, we recommend dinner at Noemme – a colorful restaurant where vegetables protagonize mouthwatering dishes! Noemme describes its menu as "flexitarian", which means that it'll please vegetarians and meat-eaters alike.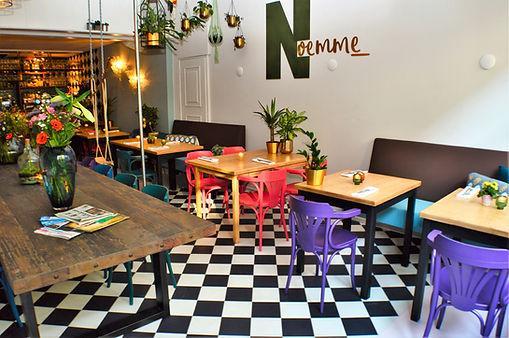 –
Where to Stay in Den Bosch
where to stay in bosch

Our Suggestion: Boutique Hotel de Blauwe Pauw
This charming bed and breakfast stands in a magnificent mansion and is elegantly decorated in true Burgundian style. Hotel de Blauwe Pauw's central location, comfortable beds, and incredible continental breakfast make it the perfect place to relax after exploring Den Bosch's historical center. Plus, the host Ton is famous among guests for being super friendly and helpful!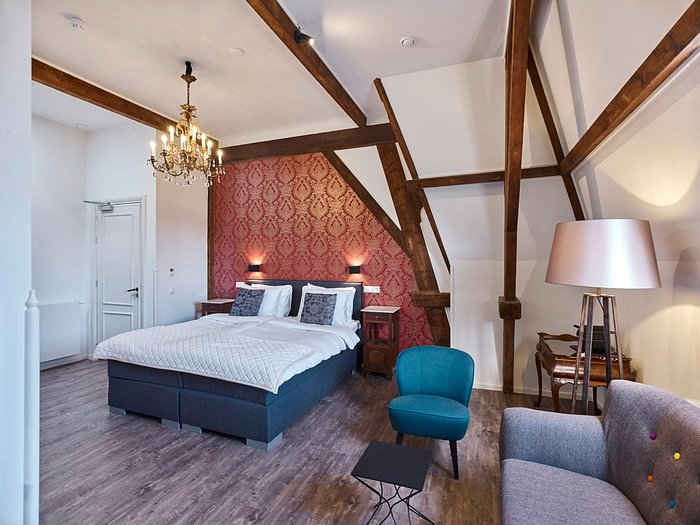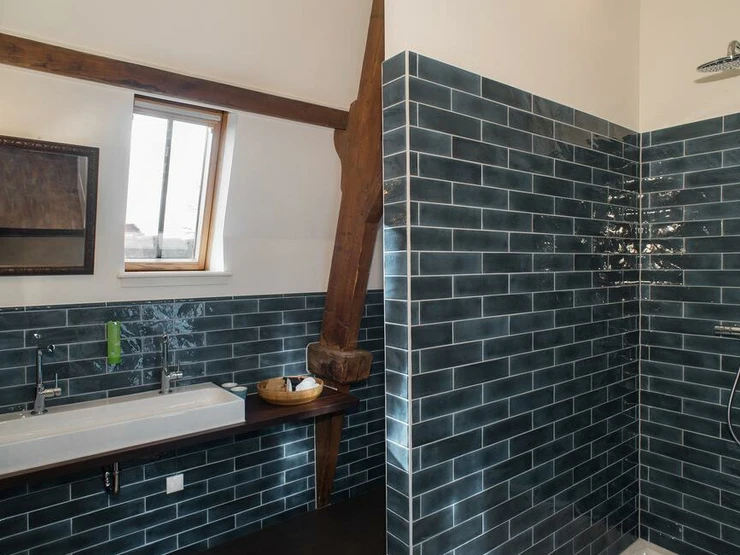 –
We hope that this article has inspired you to plan a trip to Den Bosch, and make the most of your two days in the city! If you're planning on visiting other places in the Netherlands, be sure to check more of our tips here. We love feeling like part of your Dutch adventures, so don't forget to tag us on social media (@dernederlanden) when you visit any of the places we recommend!
Have fun and tot ziens! 😉🇳🇱