We have recommended many attractions and things to do in the city, but finally, for nature lovers, this is for you. As autumn is in our midst, the best thing to do is to breathe in the cool air and enjoy the sights of greens turning to oranges, birds migrating, and unexpected companies like highland cows, horses, or goats!
Preserving nature plays a massive role in Dutch culture, and we are proud to show you the work of dedicated conservationists. Whether that means exploring by bike, on foot, or on horseback! Take a peek at a handful of the Netherlands's astonishing national parks.
Meinweg national park
The terraced landscape at Meinweg consists of three plains 80 metres above sea level. These terraces were produced through natural altercations, including earthquakes and deposits from the Rhine and Meuse Rivers over time. There are three designated walking trails where you can tackle each path within three hours—taking you through scenic woodland, over breathtaking heaths, and alongside tranquil ponds and streams.
If you're looking for a cafe spot to have a hot chocolate and a rest or satisfy your hunger, Venhof is a cute cafe and restaurant in the heart of the park, full of character and many great experiences.
De Loonse en Drunenseg Duinen National Park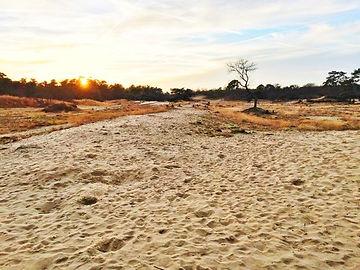 This national park is the largest drift-sand park reserve in Europe. You will find the landscape is regularly changing the dunes with the winds. But! It's not all sand! The park contains heathlands and forests further out. With many marked biking and hiking trails, exploring this unique location is done with ease with no worry about getting lost
lauwersmeer National Park
The Lauwersmeer is a manufactured lake that came to life in 1969. Walkers and cyclists can trek over the orchid-dotted meadows where horses and highland cows roam. For bird enthusiasts, it is recommended to visit during the autumn and spring seasons as you get to watch thousands of barnacle geese take to the sky. Special huts are dotted around to help you admire these birds without disturbing them.
At the starting point of the Lauwersmeer trek, there sits the Pavilion La Barca, open Saturday and Sunday during the autumn season. You have a chance to enjoy your cup of tea and snack inside or out on the covered terrace (with heating, of course). The perfect way to start or end your journey!
oosterschelde National Park

The wettest national park in the Netherlands. It is an everchanging tidal zone and used to house the mouth of the Scheldt River in the past. Pack your wellies and enjoy a wet and muddy walk through the marshes. All the shellfish attract an abundance of birdlife around the mudflats. You can even explore designated spots where you can pick your own fresh mussels, oysters, and periwinkles. During the summer months, you can kick back and relax on one of the many sandy beaches around the park.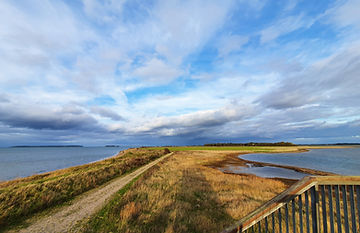 maasduinen National Park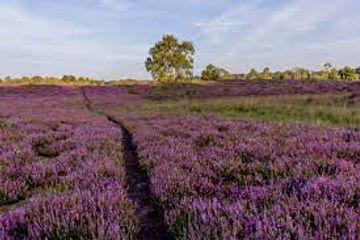 Running alongside the German border in Limburg, Maasduinen National Park .consists of terrain altered by the everchanging winds, molding this land into a diverse natural span of land. Walking on the heath, you will find yourself in the company of sheep, cattle, and goats. It is recommended that mountain bikers explore the trails due to the exciting and unpredictable layout. If you want to turn your trip into an adventure, there is an option to camp! Otherwise, there are loads of excitable activities and sites within easy reach.
In the heart of De Maasduinen, you will find their visitor centre filled with heaps of information if you find yourself wanting to know more. If all the research and reading makes you thirsty, they also have a cute cafe where you can grab a warm drink, relax, read and take in your surroundings.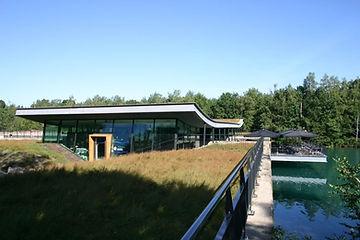 Hoge Veluwe National Park & Veluwezoom National Park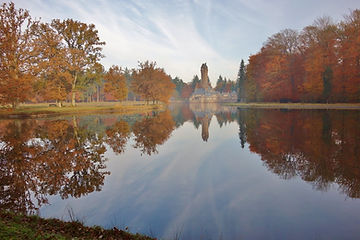 The Hoge Veluwe National Park is the Netherlands' oldest and largest national park. It is filled with pine forests, voluptuous woodlands, dunes, and miles of grasslands. Here you can explore copious amounts of bicycle and walking trails spotting deer, badgers, lizards, various bird species, and so much more!
If you're feeling a little fresh and want something to warm you up and maybe a small meal to eat, the Jachthuis in the centre of the park, one of three cafes dotted around, is a stunning spot to stop and admire your surroundings. absolute peace. The visitor center organizes safari tours every month, including a nocturnal nature-spotting trip where you can admire the stars and fall asleep in absolute peace.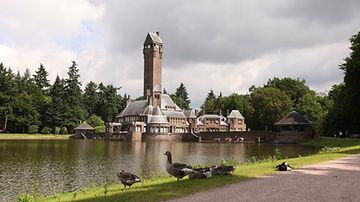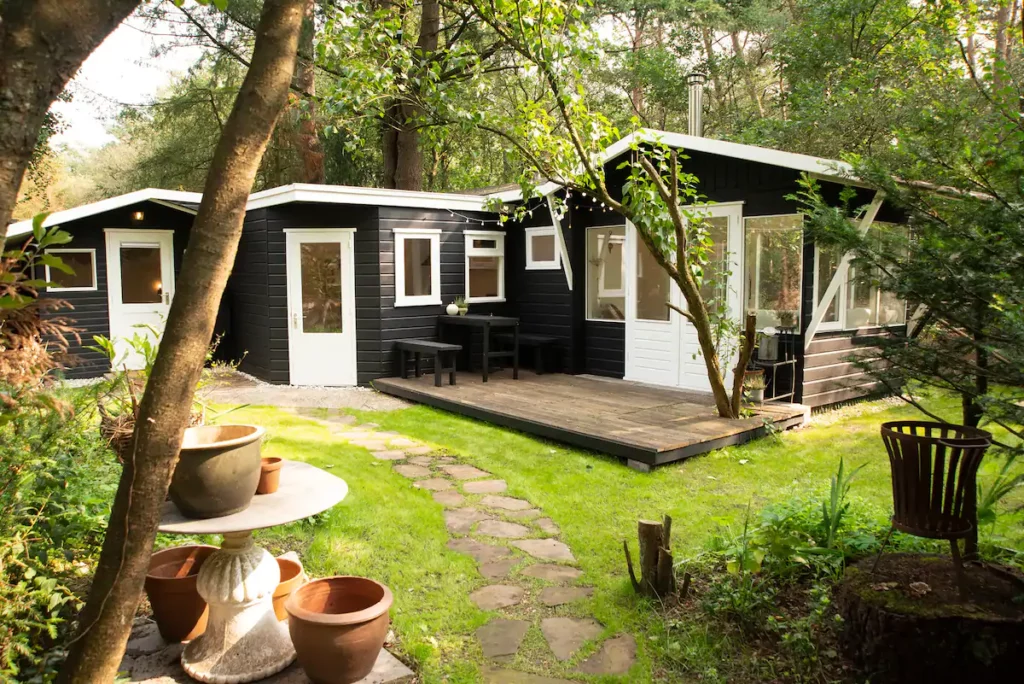 Don't fancy lying on the ground? Check out this Airbnb nature cottage enveloped in the forest. "We decided to take a break from the city and found this beautiful cabin in the woods. It is so peaceful, and you are completely surrounded by nature."
Don't forget about Veluwezoom National Park, one of the hillier parks, 110 metres above sea level. This particular park is close to the Hoge Veluwe National Park but is much smaller and less known. About 90 metres above the park on the Posbank, you can find a brilliant view of the heather as their purple flowers start to bloom.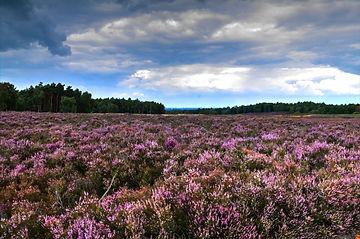 zuid-kennemerland National Park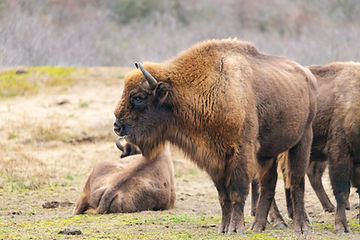 Only 40 minutes from Amsterdam, Zuid-Kennemerland is a famous break away from the city. With rugged dunes, country estates dotted around the eastern parts of the park, and beach strips, you can also spot herds of the European Bison that roam through this incredible region. You may have a chance to see them by following the 4km Bion trail or heading to their lookout point.
de biesbosh national park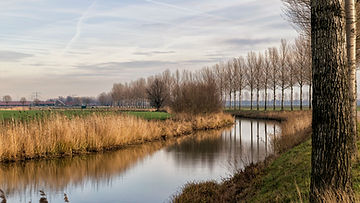 De Biesboch National Park is filled with untamed wetlands. Work your way around the winding creeks via canoe, and venture out to the small islands around the park if you're eager to roam on foot. These protected marshlands are known for their bird-watching opportunities, where you can find nightingales, kingfishers, spoonbills, and eagles.
You can also enjoy a trip to the island museum. Completely modern, you can stop and relax in the cafe looking out onto the wetlands. A very romantic and chilled environment to stop and take in your surroundings.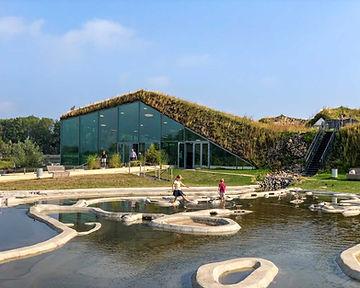 schiermonnikoog national park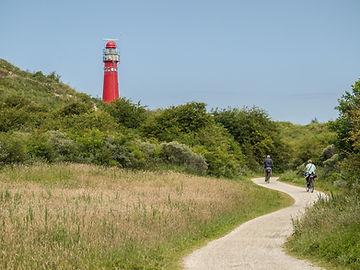 Schiermonnikoog is a spectacular island surrounded by the Wadden Sea. This breathtaking island in the north of the Netherlands is unsurprisingly mentioned on UNESCO's World Heritage List. The national park beaches are the best time at low tide when the seals come and take refuge on the mudflats. In the south of Schiermonnikoog, you will find flurries of birds in the wetlands, making it an excellent location for bird-watching.
utrechtse national park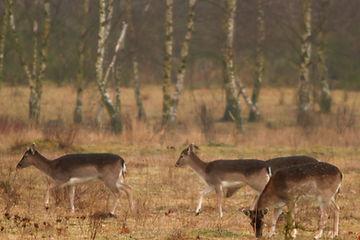 Utrechtse Heuvelrug is a landscape of low sand hills that expands from the southeast to the northwest areas of Utrecht.To the west of the hilltops, the land flattens into peaceful meadows and heaths with belts of shifting sand. Scout through the many means – walk, cycle, and even horseback ride! – to explore this large expanse of tranquil terrain. And you may see foxes, deer, woodpeckers, and birds of prey.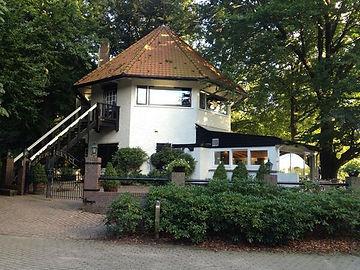 A great break in the middle of the park, you can stop to have a cup of tea or an afternoon tea if you're feeling a little fancy at Chalet St. Helenaheuval. This is a great elevated point to admire the rest hills and the influences of nature. Despite urbanization, the Netherlands still has so many natural treasures left. There are so many national parks to explore throughout the Netherlands. You will never have a dull time venturing through these vast expanses with such variety in terrain. To protect the animals, the Dutch have made an effort to construct wildlife bridges over and under motorways/highways to protect all animals needing to walk across the daunting roads. Let us know if you would like us to share more information about these awesome structures!