Growing up in the Netherlands, and having spent most of my life here has given me lots of time to explore it. From the popular big cities to beach towns, and small villages. From experience, I can say that the Netherlands has so much to offer. No matter your interest there is always something for everyone.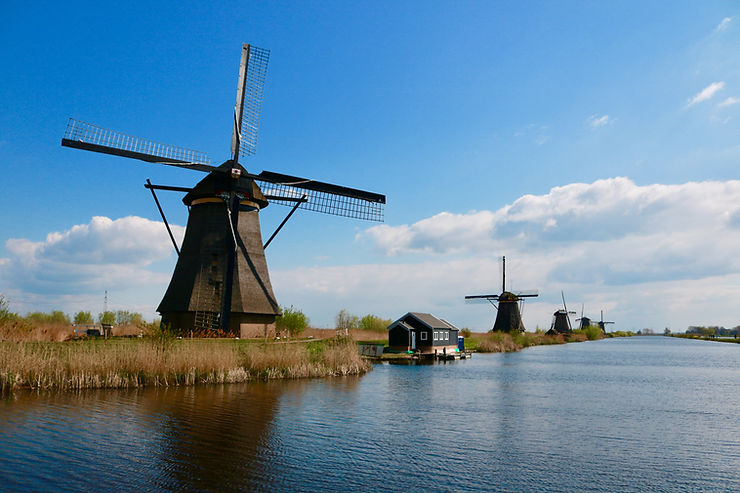 What are the most beautiful places to visit in the Netherlands? In my understanding, they can hardly be defined. There are so many places so depending on your interest and what you like to do and see, the opinions will differ. The great thing about the Netherlands though, is that it is fairly small and you can visit many places in a short period of time.
There are some beautiful places worth mentioning in this article that I would recommend anyone to go to when visiting this little country. (In this article, I have chosen to skip Amsterdam. Not because it is not a beautiful city, but because writing a small story about it here does not do it justice.) 10 Beautiful places in the Netherlands
Below you can read about some beautiful places in the Netherlands that in my opinion are worth a visit. The ten places are split up into city life and nature. As mentioned above the Netherlands is easy to travel through due to its size. So if you like both the city and nature, then you can easily visit both.
CityLife

1. alkmaar

Up in the northern province of Holland, you can visit a small city called Alkmaar. This city is known for being a historic city, with many old buildings. When walking through the city center you can see lots of beautiful buildings. The center is small which makes it easy to walk through within a day's time. There are many shops, cafés, and museums that you can visit. In summer they organize the traditional cheese market on Wednesday mornings. If you want a true traditional dutch experience, that is definitely worth the visit. If you are done with city life, you have the option to cycle or drive to Schoorl bos (a forest) or Egmond aan zee. These are small towns towards the west of Alkmaar. Schoorl is known for its large forest and Bergen for the beach and sea. Plenty of options in and around Alkmaar I'd say!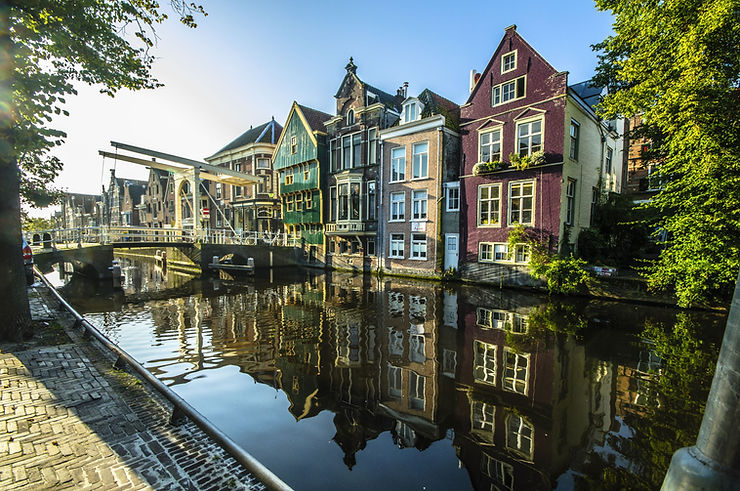 2. utretcht

If you want to visit a larger city in the Netherlands, full of things like nightlife, shopping, and seeing many different cultures, and cyclists, then Utrecht is your place to be. It is about 1,350,000 square kilometers in size and it has a population of 361,966 people. This makes it the fourth-largest city in the Netherlands. Utrecht is well known for its restaurants, shops, and museums, and for the buildings being historic designs integrated with modern architecture. If you go to Utrecht you will see many young people cycling and walking around. There are many schools around where lots of Dutchies and foreigners come to study. Unlike most cities, Utrecht is big in size but still, most of the popular things are within walking distance. If you want to spend some time in nature, then you can also leave the city fairly easily and go for a walk in nature. Forests and parks are all easy to reach by bike or public transport.
3. den haag

The city is known for politics and the international court. This is where the Dutch governments come together and are called in English "The Hague". The Hague is situated on the West coast of Holland and has a unique blend of modern meets old. There are modern new buildings and also traditional historical buildings that you can wander through when visiting den Haag.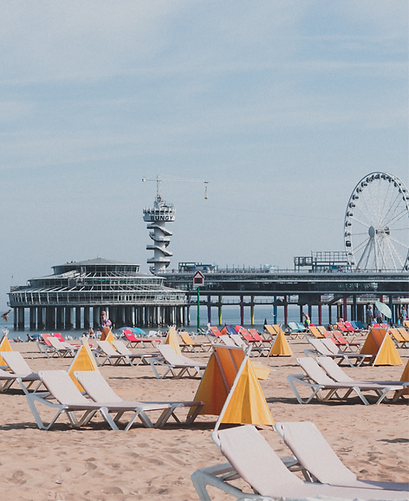 Den Haag is a city with interesting museums and great beaches. This is why you will find excellent fish restaurants all over town and in summer, many Duchies and Germans travel to this area to enjoy some sun at the beaches in the area called "Scheveningen" for example.
4. Rotterdam

If you are interested in architecture and like modern-style buildings, then Rotterdam is the city for your next trip to the Netherlands. Rotterdam is situated west coast in the South of the Netherlands. The reason for its architecture being different than other big cities in The Netherlands is due to the fact that it was bombed heavily during the second world war. Another thing that makes Rotterdam a famous place for people to visit is because of its harbor. It is one of the largest ports in Europe and, therefore, Rotterdam imports and exports a lot of goods every single day, all year round. This started operating in 1350 and there currently are about 180.000 people working here on a daily base.
5. maastricht

The last city we will mention in the list, but definitely not the least one, is the city of Maastricht. Maastricht is located in the far South of The Netherlands, bordering the Belgian border. This City is part of the province of Limburg. In this old town, you will find many historical buildings made with beautiful Yellow-ish sandstone that can be found all over town. Furthermore, This area is known for being one of the only places in the Netherlands with hills since the Netherlands is normally really flat. This means that you can do amazing hikes through nature. Furthermore, Maastricht is one of the oldest cities in the Netherlands and has many small curved roads. These roads were built so that when outsiders wanted to attack the city it would be much harder. Euro was born in this city and it is also known for its many restaurants, culture, and of course the Maas. De Maas is one of the three largest rivers in Holland that flows through the city.
admiring nature

Now that you know more about some of the amazing cities in the Netherlands, it is time to take a quick look at some places where you can explore nature.
6. zeeland

Zeeland is located in the southwest of the Netherlands ( Near Rotterdam). It looks like long little islands that are connected by a few roads to the main part of the Netherlands. Due to the fact that water is all around these islands, there are many beaches that you can visit. Is the weather not good enough to relax on the beach? Don't worry, Zeeland is also known for its nature reserves where you can go for beautiful hikes.
Do you want to combine culture and nature? Then you can also visit some of the towns that have different kinds of restaurants serving fresh seafood, and you can look at some historical buildings and musea.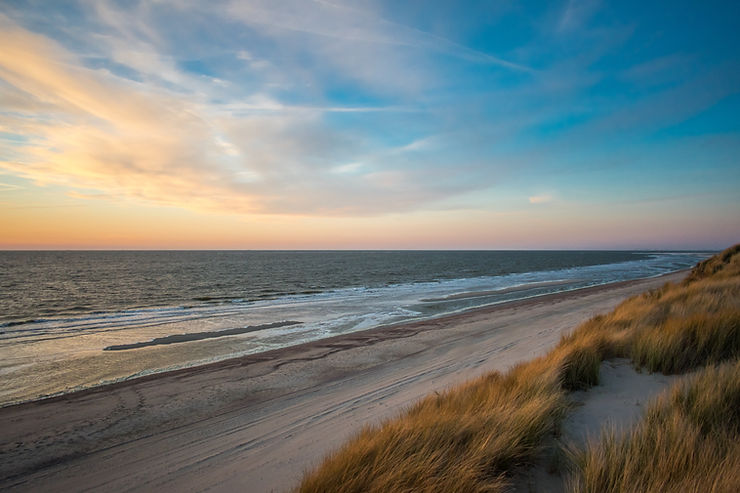 7. waddeneiland

Another great experience is visiting Texel. Texel is one of the five "waddeneilanden" in the North of Holland. Texel is the easiest one of the five to visit as there is a ferry leaving every hour from the mainland in Den Helder. Texel is well known for its beautiful nature and relaxed lifestyle. It has many beaches, forests, and dunes that you can walk, and cycle through (We'd definitely recommend hiring a bike when you are here). It also has some historical small towns that you can explore. The two main towns have many restaurants and are not shy of a bit of nightlife.
8. friesland

In the most Northern province of the Netherlands, you will find Friesland. Friesland is a traditional old Dutch province that still speaks its own dialect which is recognized as an official language. There are a lot of lakes around which is why you will see many boats sailing and cruising through the rivers, lakes, and canals. People who live in Friesland are proud of their province. You can see this in their neat, freshly painted homes, and beautiful gardens. It is a great place if you like sailing, history, cycling, hiking, and anything active outside in nature, and on- or inside the water.
9. drenthe

Drenthe is located in the North-Eastern part of the Netherlands. Here you will find lots of nature and landscapes that you can let your mind daydream in. If you are in the right spot, you will see 'Hunnenbedden'. These are the oldest monuments found in the Netherlands. These are prehistoric tombstones used as mass graves. Apart from the beautiful forest, you can also enjoy restaurants, and do a bit of shopping while you are there.
10. veluwe

Probably one of the most popular places, if you want to dive into nature, is the Veluwe. The Veluwe is a large nature reserve that holds two national parks. This huge forest is located in (approximately) the center of Holland. It is voted to be the finest area of the scenic country by the Dutchies themselves. Here you can walk, cycle, and enjoy one of the Netherlands' finest nature.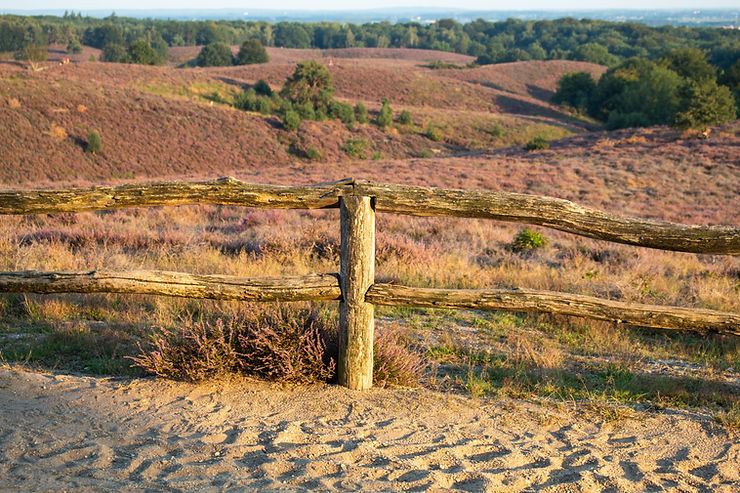 /
Some Final Thoughts After reading this article we hope you have a bit more insight into places that are worth a visit during your next trip. This crazy country known as the Netherlands has many places of beauty and interest for anyone that comes to visit. The last thing I would like to warn you about is the name 'Holland'. Yes, it's confusing, so to be clear, it is the exact same place, it is just a different name. Officially this North-Western European country is called The Netherlands.
What is your favorite place to visit in The Netherlands? Let us know in the comments below!