Utrecht is a large city with so much history and character you can easily get lost in time. With so much to do, see and learn, you can visit popular museums, cathedrals, and old cathedral towers (Domtoren), or drive to De Haar Castle. Admire the ancient city and its distinctive features from a different perspective, take a kayak tour of the canals, and explore the city's Old canal (Oudegracht).
You are destined to work up an appetite with a day full of activity. This is why we just had to show you some of Utrecht's finest trendy, cozy, and colorful cafes and restaurants. No matter where you may be in the city, you're bound to be near one of these fantastic lunch spots.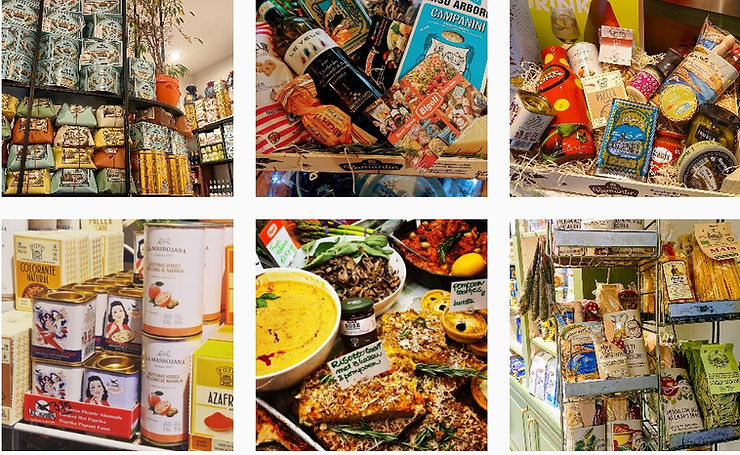 Bigoli is a cute Italian deli that serves fresh sandwich options using authentic Italian ingredients. With a large variety of fresh bread, meats, seafood, cheeses, and salads to choose from, you may spend a reasonable amount of time deciding what to eat.
If you choose to soak up the bustling atmosphere while enjoying your freshly made lunch, there is space for seating. Not only a deli but a small shop too! Here you can browse wines, sweet treats, pasta, gift packs, and the list goes on.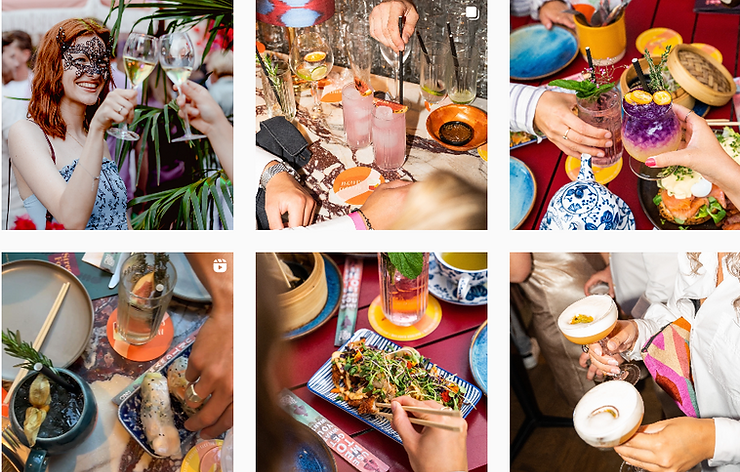 If you love street food and Asian cuisine, the Streetfood Club is for you! With an Instagram-worthy, colourful, art deco-inspired interior. The room is lit up with natural light through the eccentric glass roof; at the Streetfood Club, you eat in style with a luxurious twist.
The interior, the food, and the cocktails won't fail to amaze you. Presenting a mixture of luxury and street, contrasting in a fun and vibrant way. With comfortable seating, funky cocktails, and delicious food, you will struggle to leave.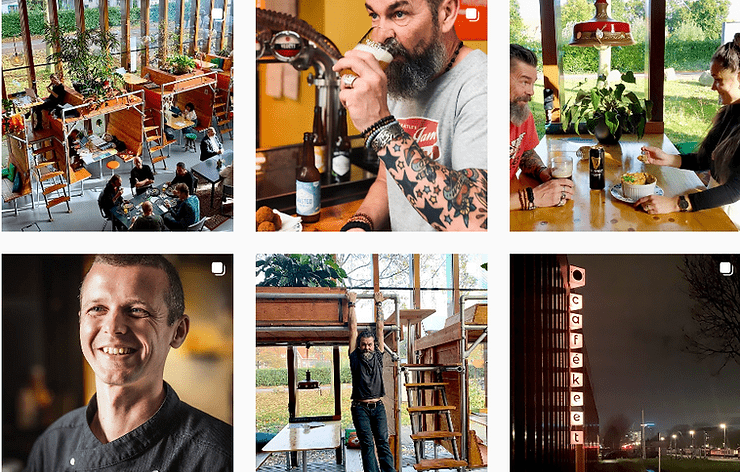 Cafe Keet is a great hub to socialise with friends, meet coworkers and creatively sit in an open space if you want to relax or study. Order a coffee or a drink, choose from a range of snacks, soups, and sandwiches, and take sanctuary as you look out on the Kanaal30 running alongside the cafe.
With plenty of seating inside
and outside, you can sit out in the sun or indoors during winter. This modern, cosy, and spacious cafe creates a chilled and vibey atmosphere, keeping to yourself or being with others.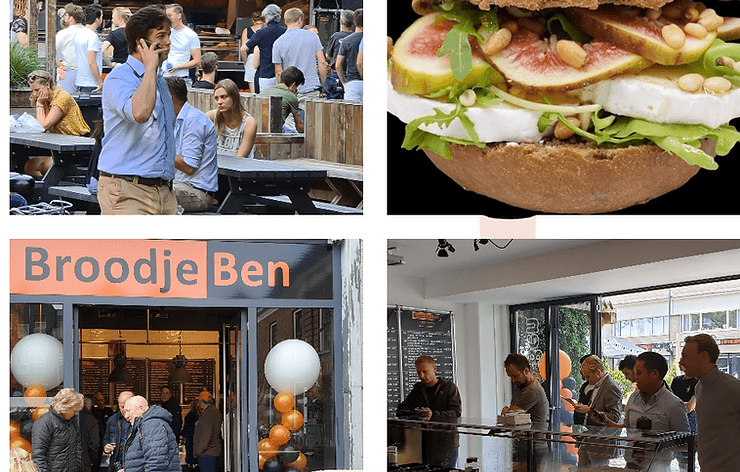 Broodje Ben has a famous sandwich truck in the heart of Utrecht, known for its freshly made specialty sandwiches. They are great for those on the go or wanting to see as much of Utrecht as possible.
Ranging from healthy to luxury, depending on what takes your fancy. It is not uncommon to see long lines near the truck. You know their sandwiches are good when you notice a long line of locals waiting for their lunch. If you don't want to wait, order online and collect from the friendly staff.
le: en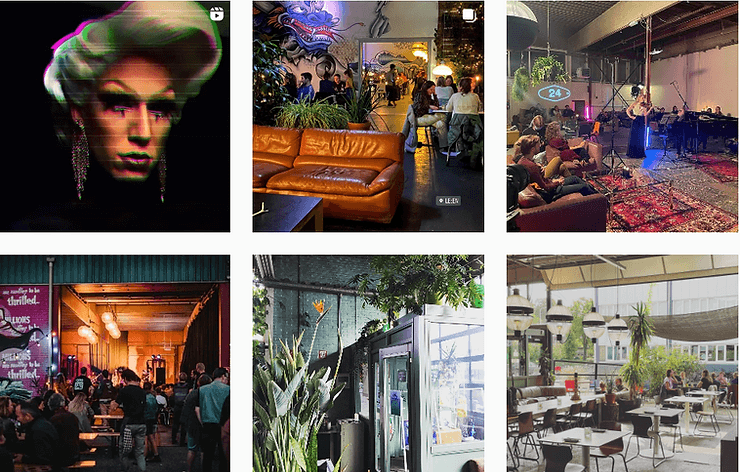 Set in an old converted welding and construction hall, LE:EN has made the most of the industrial space and has turned it into a beautiful Asian-fusion restaurant. The restaurant is covered with vibrant artwork and spacious seating arrangements, where you can socialise with large groups of friends or coworkers.
This trendy spot only accommodates informal dining, where the food is presented with a modern twist. Each dish is clearly indicated which Asian country it originates from and is made to high standards. If you plan to stay longer after lunch, LE:EN sometimes hosts live musicians and shows worth hanging around for.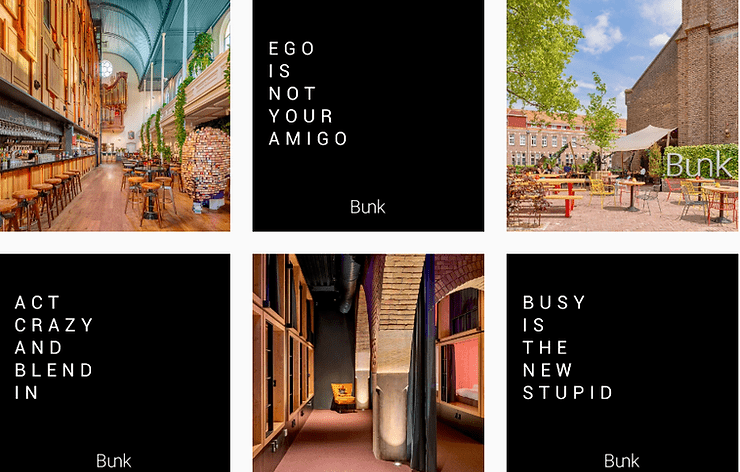 Bunk gives you a whole different experience. They are based in a converted church, and their primary focus is bridging the gap between hotels and hostels. Bunk opens their doors to those who may not be interested in a place to stay but somewhere to eat lunch. The other half of the church is dedicated to the restaurant, with high ceilings in an informal setting.
With their varied menu and famous Sunday roast, you can enjoy your meal and drink in a "Heavenly Hangout." Wanting to take things slow? Head up to their common area with comfortable seating!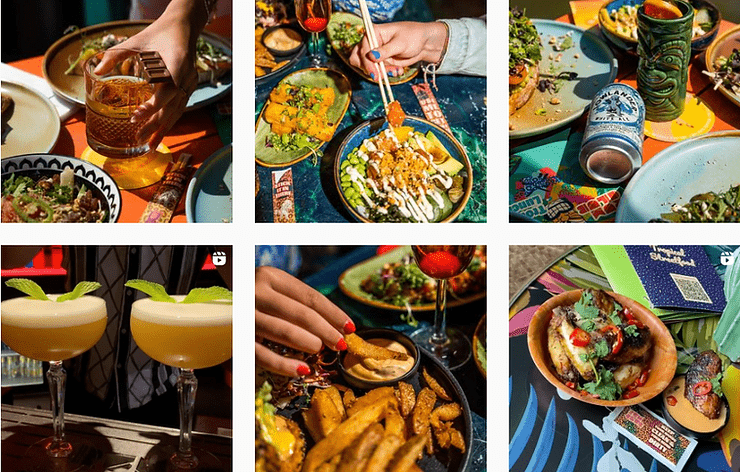 "Your tropical getaway in Utrecht." Be engulfed in vibrant greens, blues, and reds as you enjoy a vibey, tropical experience. Situated next to the canal, you can enjoy the peace of the water with your exciting exotic lunch.
Rum Club specialises in bringing exotic dishes to you, where you'll constantly taste 'bold and powerful flavours.' Looking for an alcohol-filled lunch? The Bottomless Boozy Brunch is a great idea!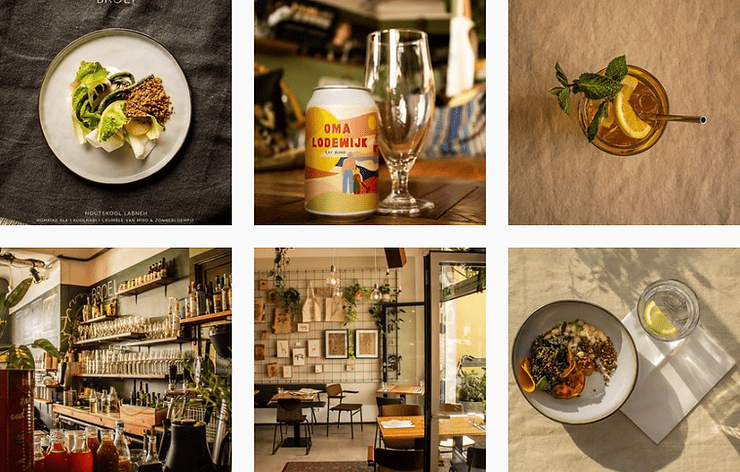 At Broei, it is all about plants! Based in the Oosterkade in a modern industrial setting, surrounded by greenery, giving you that clean and cosy feeling. Because who doesn't love plants?
Their food is inspired by cuisines from all over the world, taking pride in using fresh, organic vegetables, fruits, and herbs sourced by local green thumbs.
Complementing meals with homemade drinks such as lemonade, kombucha, and iced tea. As well as drinks sourced from local and small entrepreneurs around the area.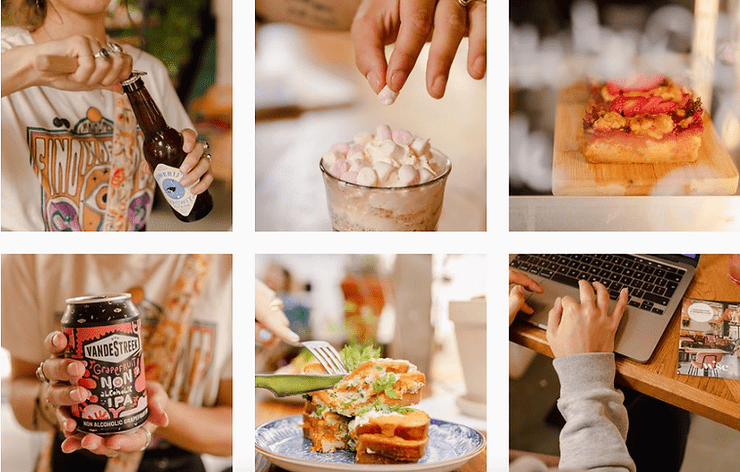 Karibu is a 'wanderlust-inspired' cafe in an iconic industrial monument. Karibu highlights a love for travel and serves Mediterranean cuisine in an African-inspired interior setting.
They are all about togetherness, where seating is informal, quirky, and comfy. Perfect during the winter season, as you can cosy up with a book and a bowl of one of their signature soups.
Coffee is a must-have as it is freshly brewed village coffee, giving you a taste of the local culture.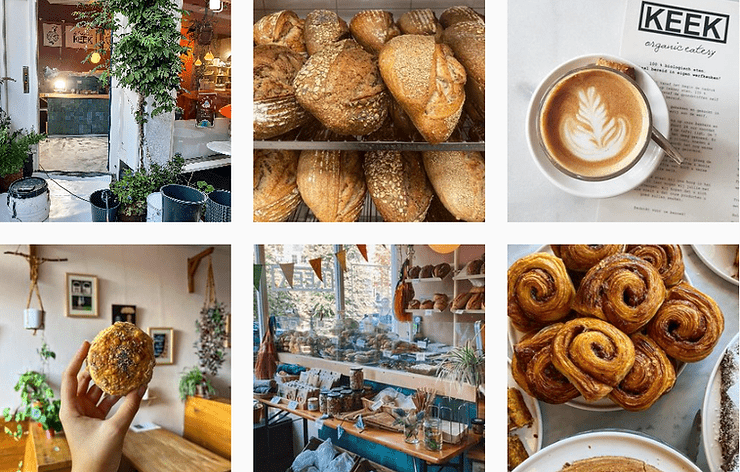 Keek is an organic bakery that focuses on baking with solar energy, constantly finding ways to be more sustainable. Their Lunchroom on Twijnstraat (one of their 3 locations in Utrecht) is laptop-free in a homely setting. Where you can enjoy a hot organic lunch, homemade cakes, and coffee.
All food products are baked in-store. Pop in and grab honest coffee and a freshly baked goody, to have seated or on the go.