Money worries can turn your fun and relaxing Amsterdam trip into a stressful experience. To avoid unnecessary headaches, knowing where and how to exchange money to the local currency is a must! Currency exchange in the Netherlands works in a similar way to most other European countries – the local currency is euros, and there are specialized offices where you can exchange cash quickly and easily.
But as always, there are particularities you should be aware of. For example, when it comes to finding the best places to exchange your money, figuring out which ATM machines to trust, and understanding local rules and regulations.To help you navigate these financial matters, we've put together this guide to Amsterdam currency exchange. Read on and learn all the ins and outs of changing money in the city! ✨💶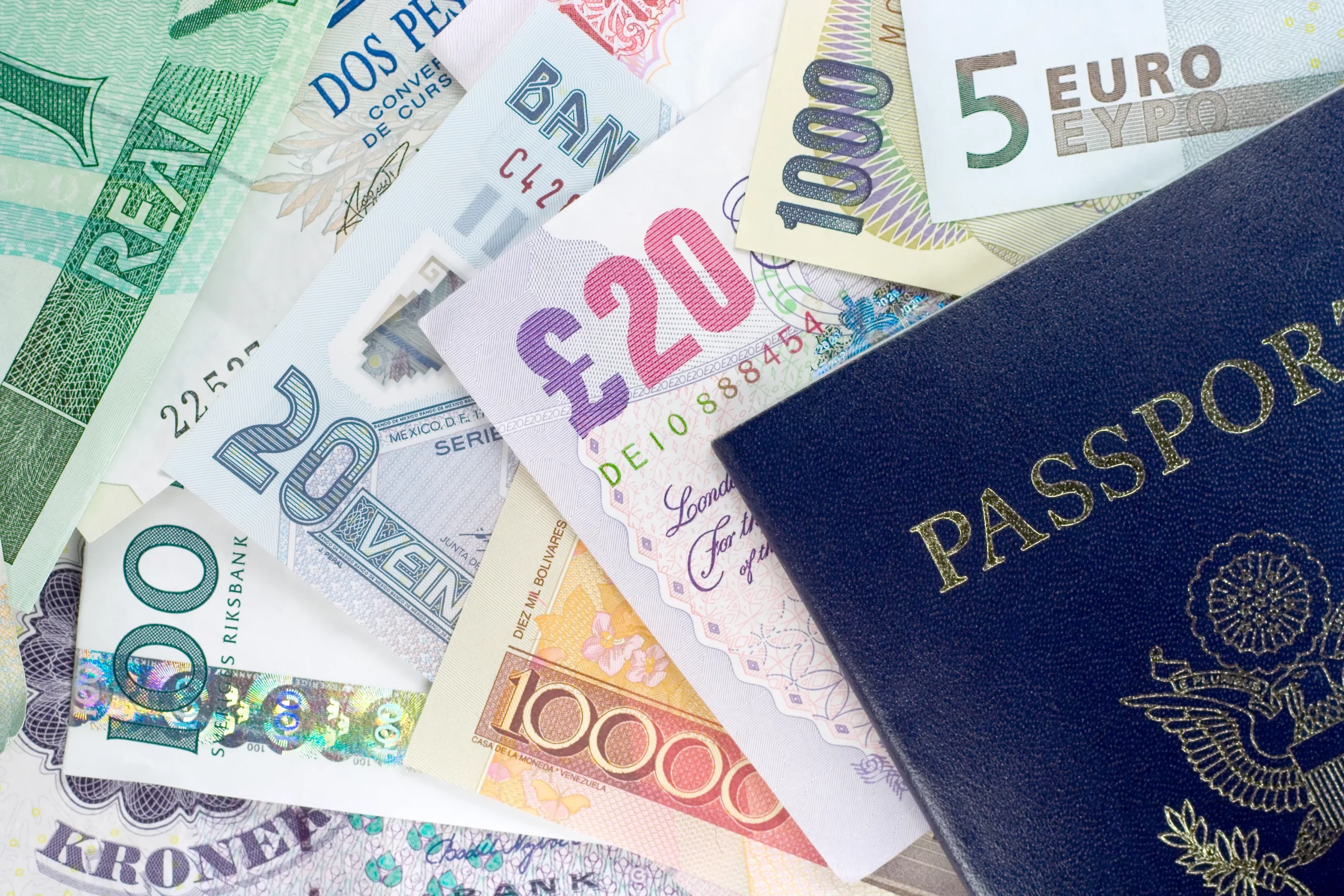 1.

Where to change your money in Amsterdam

To change your cash in Amsterdam, visit one of the many exchange offices in the city. Dutch banks normally do not allow money exchange unless you have an account with them. For high-quality service and competitive exchange rates in Amsterdam, we recommend Pott Change.
1.1

Where to find Pott Change?


Pott Change is strategically located on Damrak – the street that connects Central Station to Dam Square. It's very easy to find and you won't have to travel far, since you'll most likely explore the area during your trip anyway!

Pott Change | Damrak 95 BG, Centrum | Opening Hours: Monday to Friday from 8:30 am to 8:15 pm, Saturdays and Sundays from 9:30 am to 8:15 pm
1.2

What you need to exchange currency in Amsterdam


If you're visiting an exchange office in Amsterdam, always bring your passport. For large transactions (usually above 2,000 euros), you may also be asked to provide proof of the money's origin. This could be, for instance, a withdrawal from a bank account abroad or pay slips from your work back home.
1.3

Does exchanging currency cost money?


Yes, currency exchange costs money. The two main costs to look out for when exchanging currencies are exchange rates and transaction fees. Exchange rates apply when changing cash at an office, withdrawing money from an ATM, or paying for purchases with your bank card. Exchange rates fluctuate constantly on the global market, but different institutions offer different rates based on the current market price.

When exchanging cash at an office, you will often be charged considerably higher exchange rates than when withdrawing from an ATM or using a bank card. This also varies depending on the office you visit, and that's why we recommend Pott Change for the best exchange rates in Amsterdam.

Transaction fees are the costs you pay for an exchange service or card payment. Most exchange offices charge a 0% commission fee nowadays, so you don't have to worry about transaction costs when exchanging cash at an office. When withdrawing cash from an ATM or making card payments, transaction costs may include foreign transaction fees, conversion fees, and ATM operator charges. Learn about the different ways to change and carry money in Amsterdam to decide which works best for you: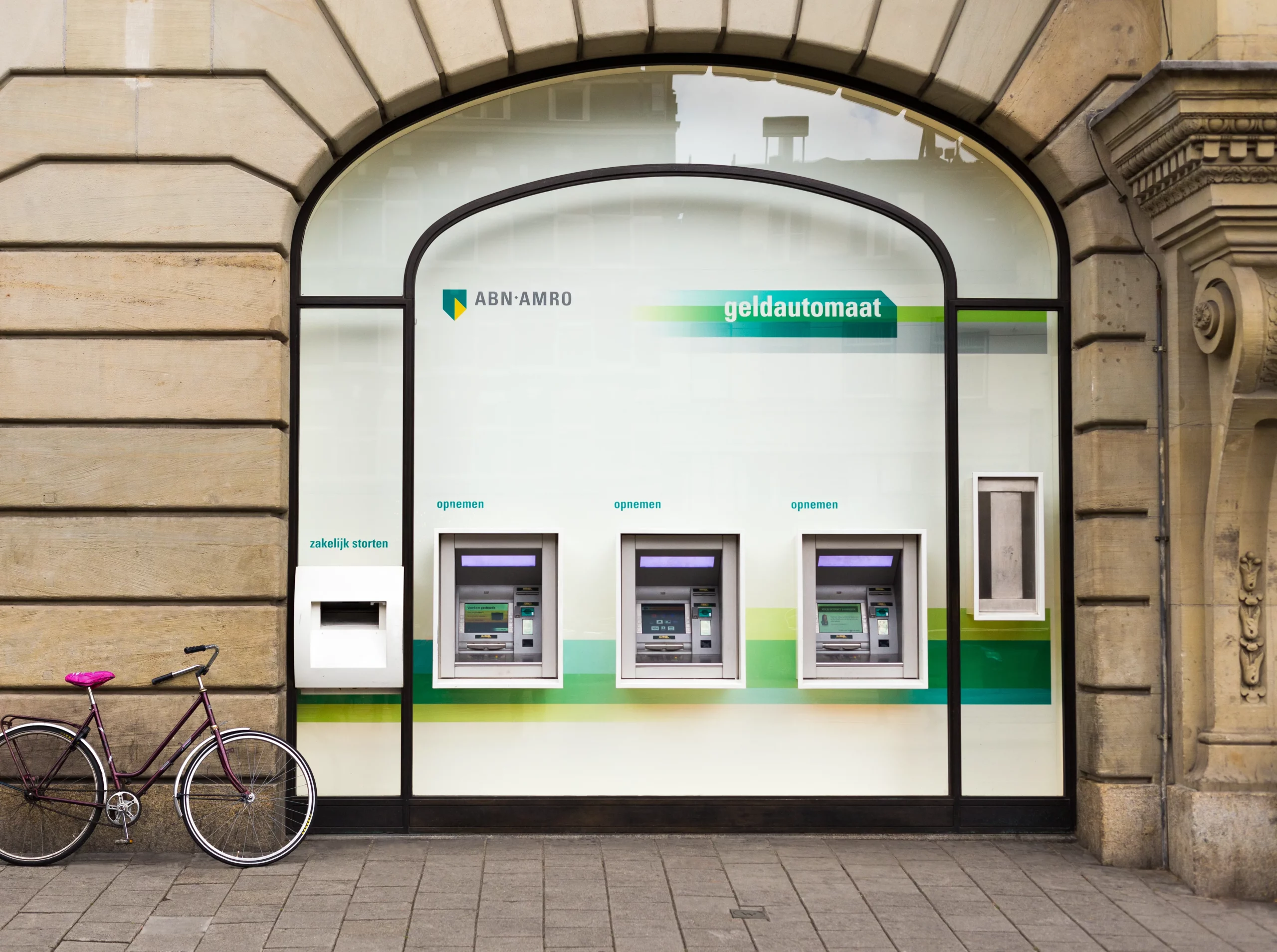 2.

Can you use an ATM (cash machine) with a foreign bank card?

Yes, you can normally use ATMs in Amsterdam with a foreign bank card. However, not all bank cards will be accepted at every ATM. A Visa, Mastercard, or Maestro card will take you a long way – they are accepted at most ATMs in Amsterdam!
2.1

Advantages of using ATM machines

2.2

Disadvantages of using ATM machines

3.

Why you need to carry cash on your trip to Amsterdam

It's wise to carry cash with you in Amsterdam because many small businesses in the city are still cash-only. Plus, by carrying cash you can rest assured you won't be without money in case things go south. Cash can be a real lifesaver if your bank card is blocked or lost!
3.1

Advantages of carrying cash in Amsterdam

3.2

Disadvantages of carrying cash in Amsterdam
4.

Why you also need to carry credit and/or debit cards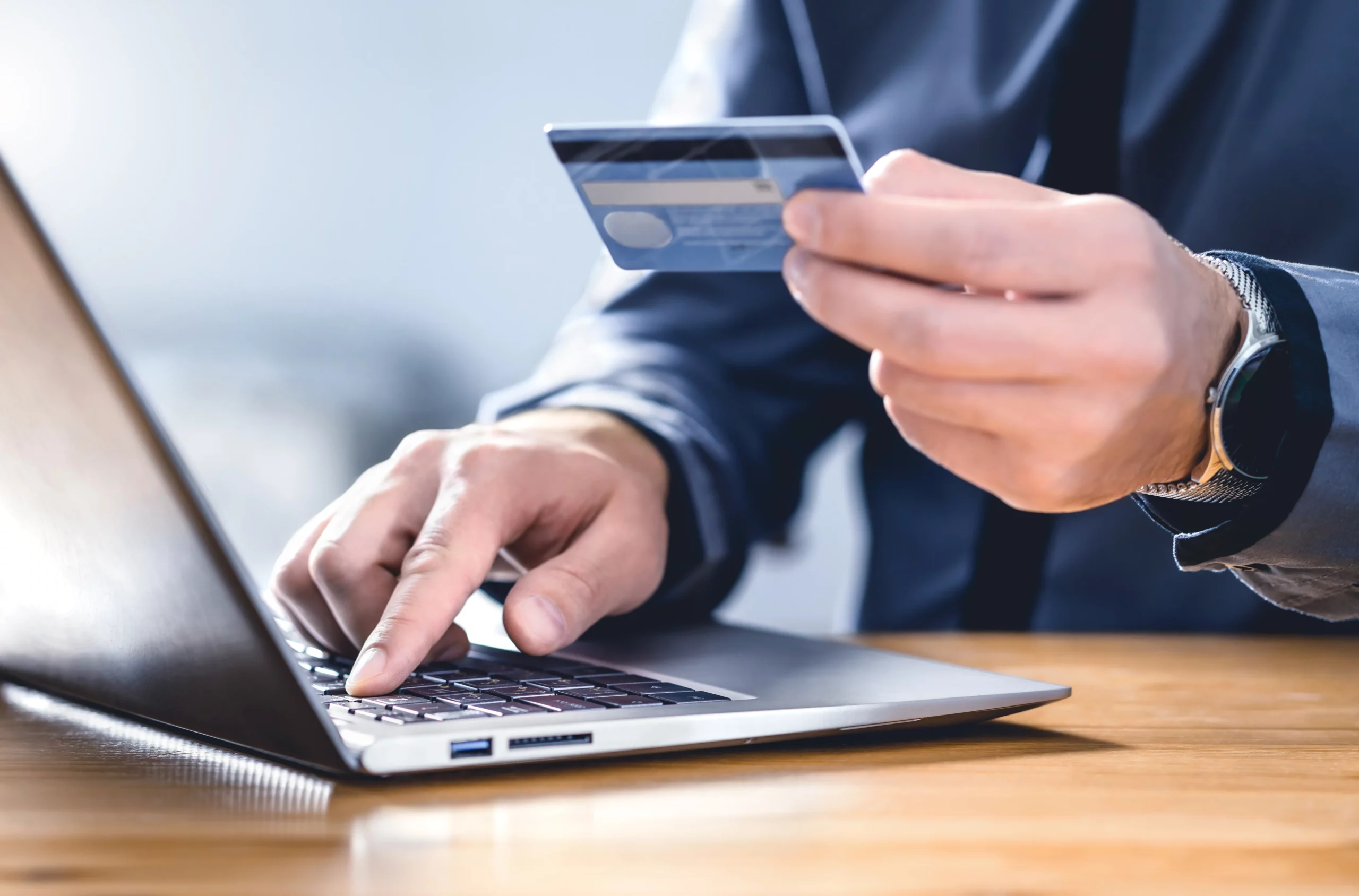 An increasing number of businesses in Amsterdam are becoming 'PIN-only', which means only credit or debit cards are accepted. You'll commonly find yourself in that situation in cafés, bars and even grocery shops in the city. That's why you also need a credit or debit card during your trip to Amsterdam!
4.1

advantages of using bank cards in Amsterdam
4.2

Disadvantages of using bank cards in Amsterdam

5.

Tips and pitfalls for exchanging money in Amsterdam
5.1

For carrying cash:

5.2

For using bank cards or ATMs:


Be cautious when considering the seemingly favorable rates offered by currency exchange places. Their buying rates are often significantly lower. "Chequepoint" tends to be a pricey option. For currency exchange, train stations are a reliable choice. The "GWK" Bank at Central Station in Amsterdam offers the lowest commissions and operates 24/7.
Another favorable spot is the exchange office at Damrak 31, known for its competitive rates. Lorentz company, Damrak 31, 1012 LJ Amsterdam, Netherlands, phone: 020-6240945. Open 24 hours. ATMs are widely accessible in the city, dispensing notes up to 50 Euros.



In Amsterdam and throughout the Netherlands, the currency used is the Euro. There are eight coins: 1, 2, and 5 cents, 10, 20, and 50 cents, and 1 and 2 Euro coins. There are bills of 5, 10, 20, and 50 Euros, along with 100, 200, and 500 Euro notes. However, the 500 Euro note is only sometimes accepted. Many smaller shops, including supermarkets, also do not accept 100 and 200 Euro bills. Generally, 50 Euro bills are the most convenient denominations.
You can refer to Europe's portal for an overview of Euro notes and coins. If you're unfamiliar with the Euro, learning about its security features is essential to avoid counterfeit money.


While obtaining foreign cash involves charges, credit cards can be a useful payment method (despite the high-interest rates on unpaid balances). Credit cards are widely accepted in Amsterdam and the rest of the Netherlands.
6.

Conclusions


There are many considerations to make when exchanging money in Amsterdam! The most important factor to decide on is whether you'd prefer to exchange at an office, through an ATM withdrawal, or directly when using your credit or debit card. We hope this guide has helped you consider the advantages and disadvantages of each option. By now, you should know what to do with your money once you arrive in Amsterdam – all that is left is to enjoy everything this beautiful city has to offer! Succes en tot ziens! 😉🇳🇱