Amsterdam is a stunning city in the Netherlands that is famous for its historic canals and crooked buildings, but also for bicycles! A well-known fact is that Amsterdam actually has way more bikes than people. Whether you're visiting or living in the city, getting a bike of your own is certainly the best way to get around. Companies like MacBike are everywhere and they offer tons of high-quality options for people looking to rent, buy or repair a bike!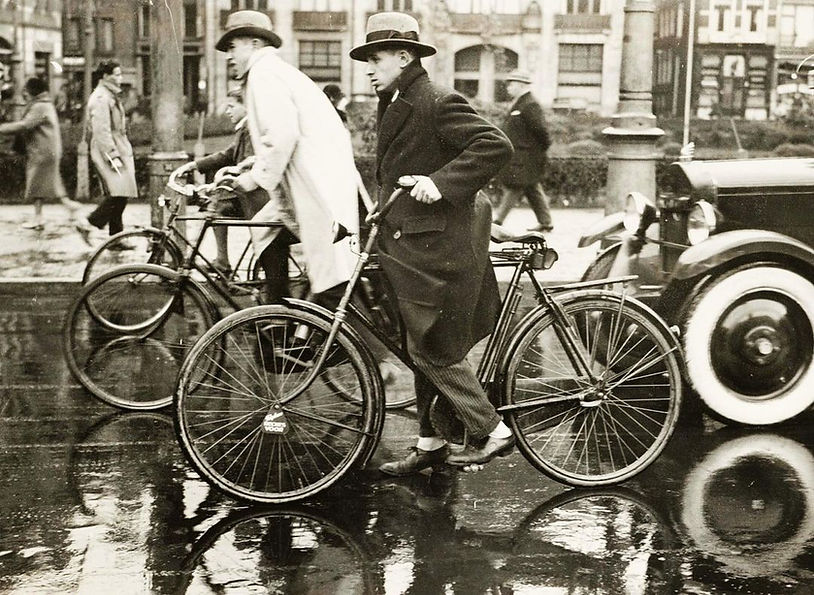 For many Dutch people, cycling isn't just a means to get from one place to another; it's a way of life. Most Dutch children are taught to learn how to ride a bike from the moment they can walk, and it's no surprise then when you see how effortlessly the Dutch do it by the time they're a bit older. From transporting multiple children and pets in a bakfiets to cycling while holding several items at the same time, there's no limit to what a Dutch person can do on a bike. I once even spotted someone reading a book while cycling! (Don't do this yourself, BTW).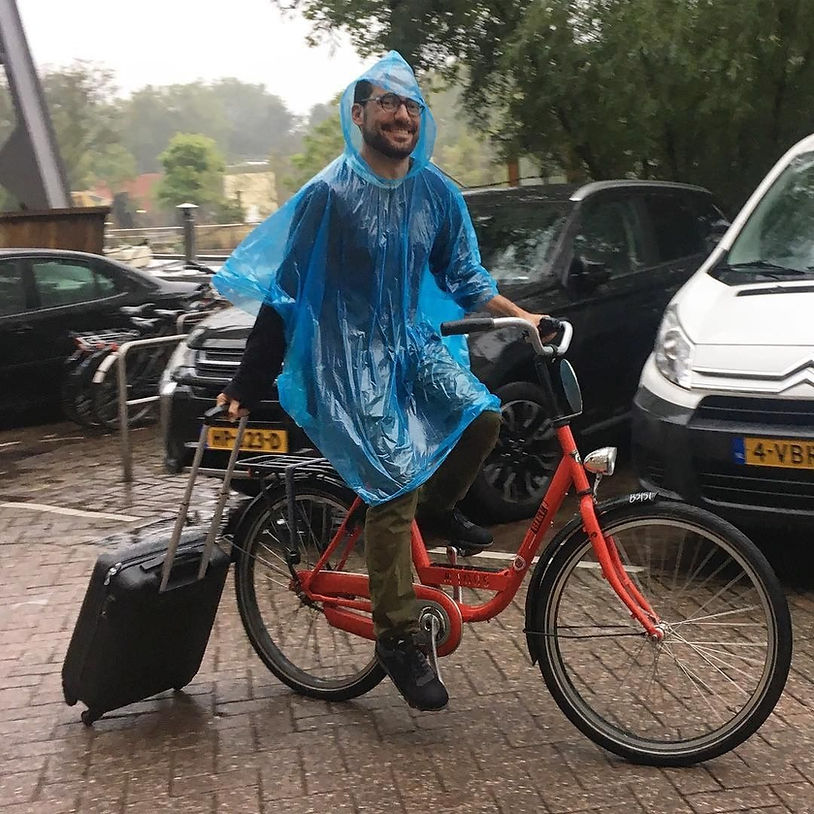 When you see how the locals speed through the city, getting a bike of your own can seem a little intimidating at first.
The Dutch seem to have a shared unspoken language when they're on a bike; there's rarely any yelling or frantic signing, and instead, most rely on body language and simple cues in order to maneuver together in harmony. Learning this secret language is key to a stress-free cycling experience. ( add that they are also verbal when you piss someone off)
That being said, navigating the roads is actually much easier than you think. It's actually amazing how the Netherlands' infrastructure has been adapted to accommodate bicycles. The Netherlands is a notoriously flat country with tons of dedicated bike lanes spanning a total of 32,000 kilometers throughout the entire country. Their network of cycle paths is so extensive that you can get practically anywhere on a bike, city, or village.
It's somewhat of a cultural phenomenon that transcends both socioeconomic and age limitations as Dutch people tend to cycle regardless of wealth or of old age. It's simply a cheap and easy mode of transportation, it's incredibly sustainable, and it's something that the Dutch are very passionate about. Did you know that there are several conferences and events in Amsterdam that actually celebrate the act of cycling?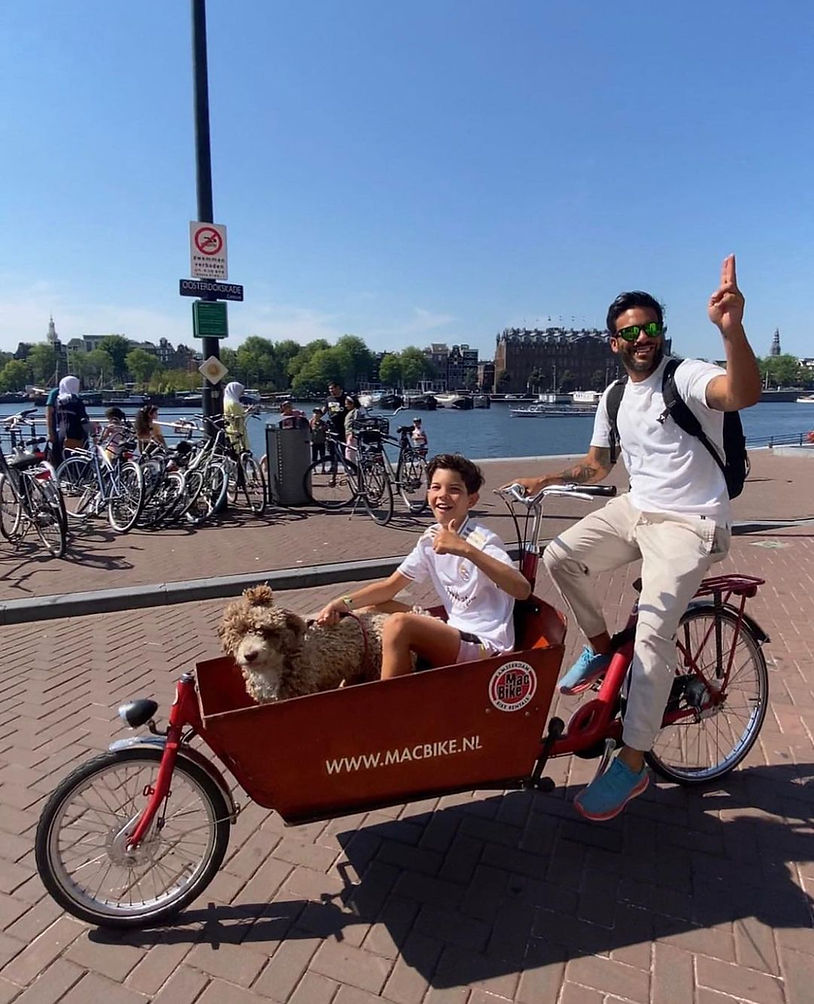 As a tourist, it's no lie that the best way to really get to know the city is on a bike. It's a beautiful way to spend an afternoon familiarizing yourself with Amsterdam's meandering roads and inner-city wonders. Sometimes Amsterdam can feel a bit like a maze, and finding the best-hidden spots is only really possible on foot or by bike. If you get tired along the way, stop for a quick borrel at a local cafe or maybe even try some traditional Dutch herring for a boost of energy.
So how do you get a bike? Well, while it might seem tempting considering the price, we highly advise against following shady people into alleyways to buy one for €10! Not only will you be unsure of its quality (and let's face it, road safety is incredibly important in a busy city like Amsterdam), but you'll also be participating in the unfortunate bike-stealing culture that is rampant in the city… That feeling of relief you feel when you see your bike is still parked where you left it is a universal one in Amsterdam.
In order to prevent bikes from being stolen ( and the streets being overly filled with bikes), Amsterdam holds secured parking lots all over town that we recommend using. Also, this will prevent you from having your bike taken away by the municipality as they do when it is wrongly parked…!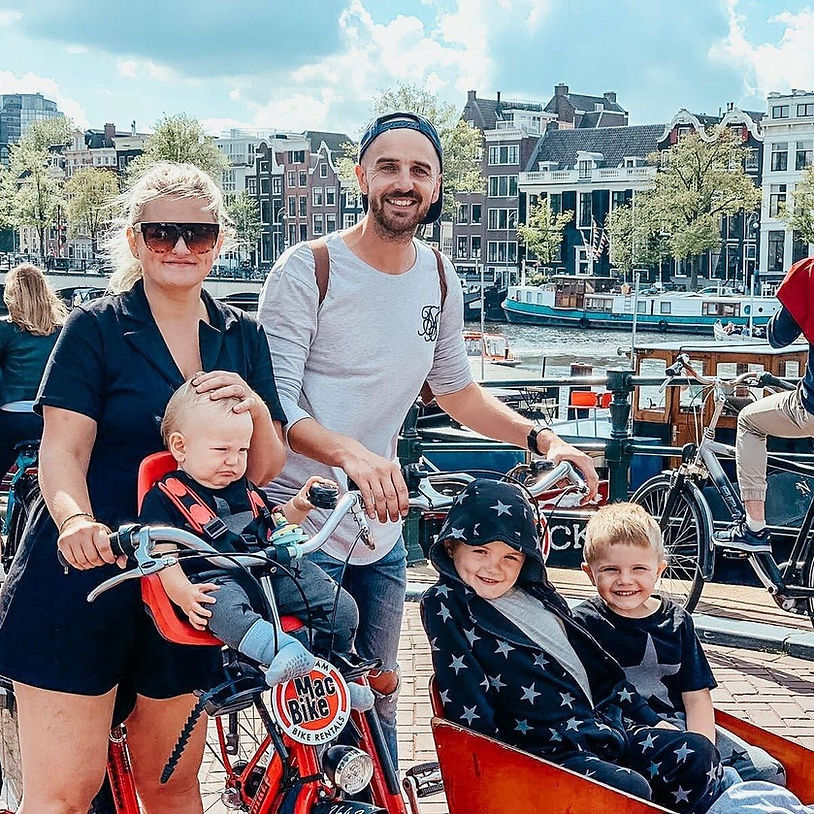 Instead, try renting one from a reputable company. It is a much better and safer option, especially if you're new to cycling. MacBike is the largest and one of the oldest bike rental companies in Amsterdam, renting out bicycles to a total of 150,000 people each year. Their bikes are in top condition and they even offer cycling lessons every now and then to help people feel more comfortable cycling in the city.
Whether you want to make a pitstop at a museum or you want to travel out of Amsterdam and into the countryside, traveling by bike is so convenient. You can get from one spot to another in a matter of minutes without having to pay hefty fees for car rides or public transport, and you can enjoy Amsterdam's beautiful scenery in the same way a local would. And if you're traveling with your family, don't worry! Macbike has a great selection of bikes for everyone (yes, even for kids!) and they also offer maps with the best-guided travel routes for those who want to explore Amsterdam by bike but aren't sure of where to go.
If you're a local reading this, we still highly recommend them. They're super local-friendly as locals can buy bikes in great shape at their stores, whether that's an entirely new bike or one that's secondhand. They have multiple bike repair shops in Amsterdam where it's possible to get your bike fixed at a reasonable price.
Now, are you ready to start cycling?
For more tips on the best things to do in the Netherlands, check out our travel blog here. And don't forget to tag us on social media (@dernederlanden) when you're enjoying Amsterdam with your loved ones!