You've been itching to get out into nature and now have the perfect opportunity for an adventure. Pack your bags because you're headed to De Biesbosch Nationaal Park. One of the most stunning natural areas in the region with landscapes ranging from coastal dunes to mountain peaks.
Get ready to disconnect from technology and reconnect with the natural world as you explore everything this park offers. We have thoroughly reviewed the park with all the necessary information. Let's delve into the article to fully immerse yourself in the wonders of nature.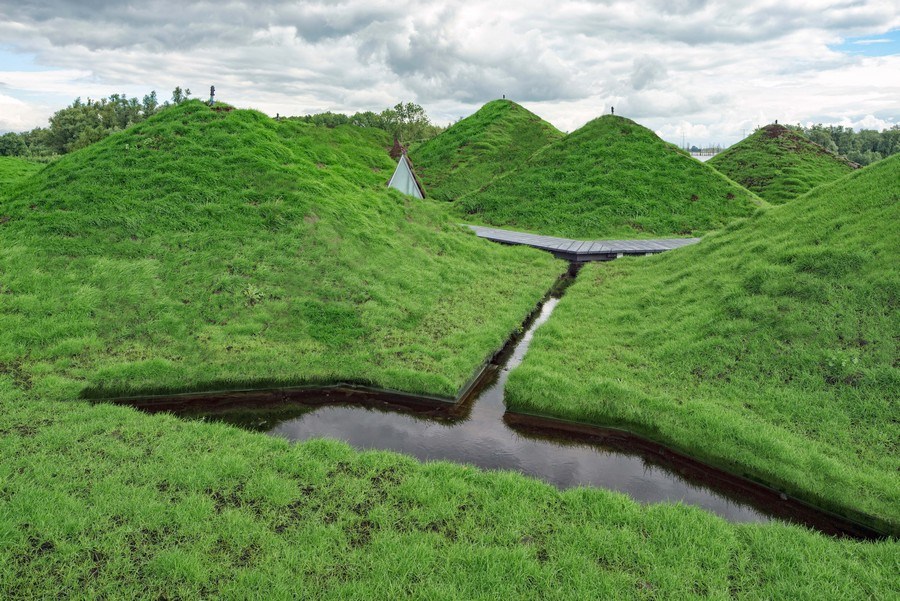 1.

The History and Geography of De Biesbosch National Park

This is one of the most beautiful national parks in the Netherlands and is an area of wetlands and forests that was formed in the 15th century where the Rhine and Meuse rivers meet, creating a maze of streams, creeks, and marshes. Initially inhabited by beavers – "Biesbosch" literally means "beaver wood" in Dutch – the park was established in 1994 to protect the unique habitat. Today, the park consists of 36,000 acres of creeks, willow forests, marshes, and grasslands. You'll find remnants of human activity dating back centuries, from old farms and dikes to World War II bunkers.

The park's unique geography makes it an ideal habitat for many plants, birds, fish, and other wildlife. Some of the birds you may spot include spoonbills, avocets, godwits, and kingfishers.

With its unique wetlands environment, opportunities for outdoor recreation, and historical significance, De Biesbosch National Park deserves a spot on your must-see list. Take a day or weekend to With its unique wetlands environment, opportunities for outdoor recreation, and historical significance, De Biesbosch National Park deserves a spot on your must-see list. Take a day or weekend to discover this Dutch natural treasure at your own pace. You won't regret it!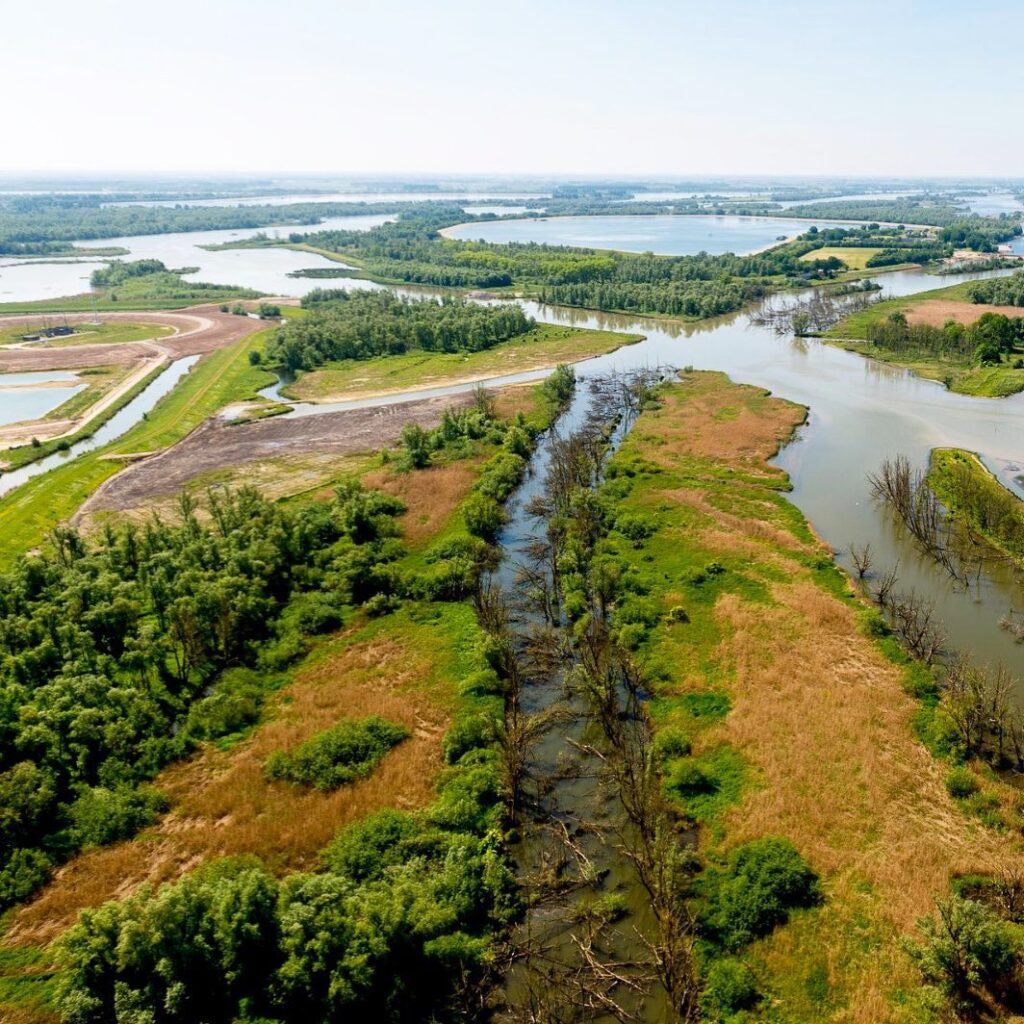 1.

Must-See Attractions & biesbosch activiteiten

Once you arrive at De Biesbosch National Park, You'd make the most of your visit by exploring some of the top must-see attractions. Whether you have a day or a week to spend in De Biesbosch National Park, these must-see highlights will give you a taste of all the natural wonders this area offers. Here are five spots you absolutely can't miss:
1.1

Visit the Biesbosch MuseumEiland

The Biesbosch Museum is a great place to start your adventure. Because this museum was designed beautifully with a lot of eye for detail, it won my heart. This eco-museum teaches you all about the natural and cultural history of the area through interactive exhibits and demonstrations. You'll gain an appreciation for how the park was formed and the plants and animals that call it home.
Location: De Hilweg 2, 4251 MT Werkendam
Opening Hours:

The Biesbosch museum is usually open from 11am-5pm and in winter closed on Monday. However, it's best to check the MuseumEiland official website or contact them directly to find out the exact opening hours.

Admission Fee:

0 – 3 years: Free
Children 4-12 years: €7.50
Adults (12+) : €10.50
With CJP or Senior Pass: €9.50
With Museum (annual) card & Friends Biesbosch Museum: Free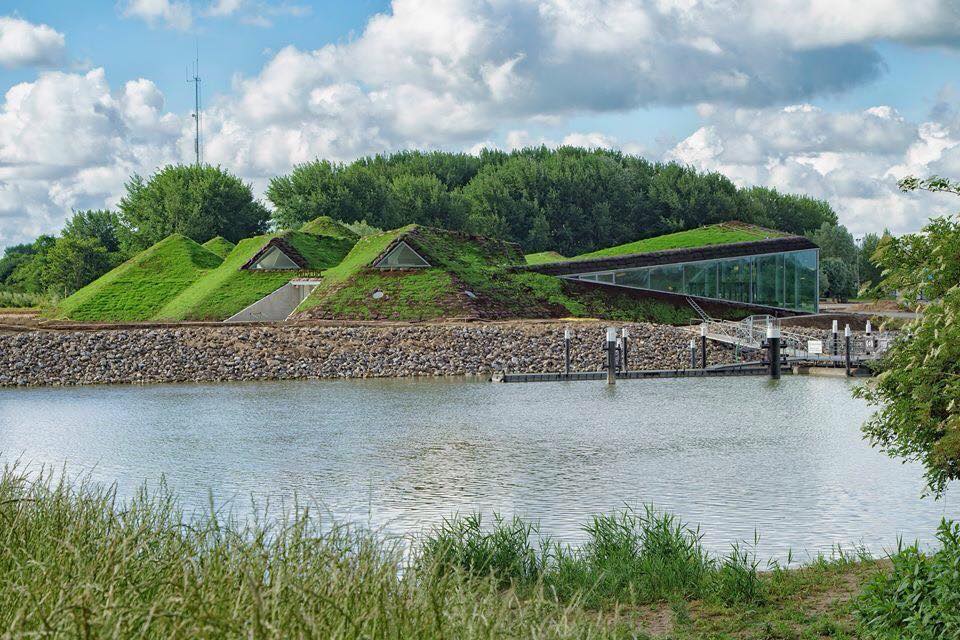 1.2

Biesbosch Canoeing (Kanoen)

Next, head to the Biesbosch Center to rent a canoe or kayak and get out on the water. And if you have your own canoe, then there are various starting points to start exploring the nature of Biesbosch Park. Like you can start exploring at Natuurpoort Vissershang, in Dordrecht, or at Drimmelen. Paddling is one of the best ways to experience the wetlands and spot wildlife in their natural habitat. Keep an eye out for otters, beavers, and over 200 species of birds as you navigate the winding waterways.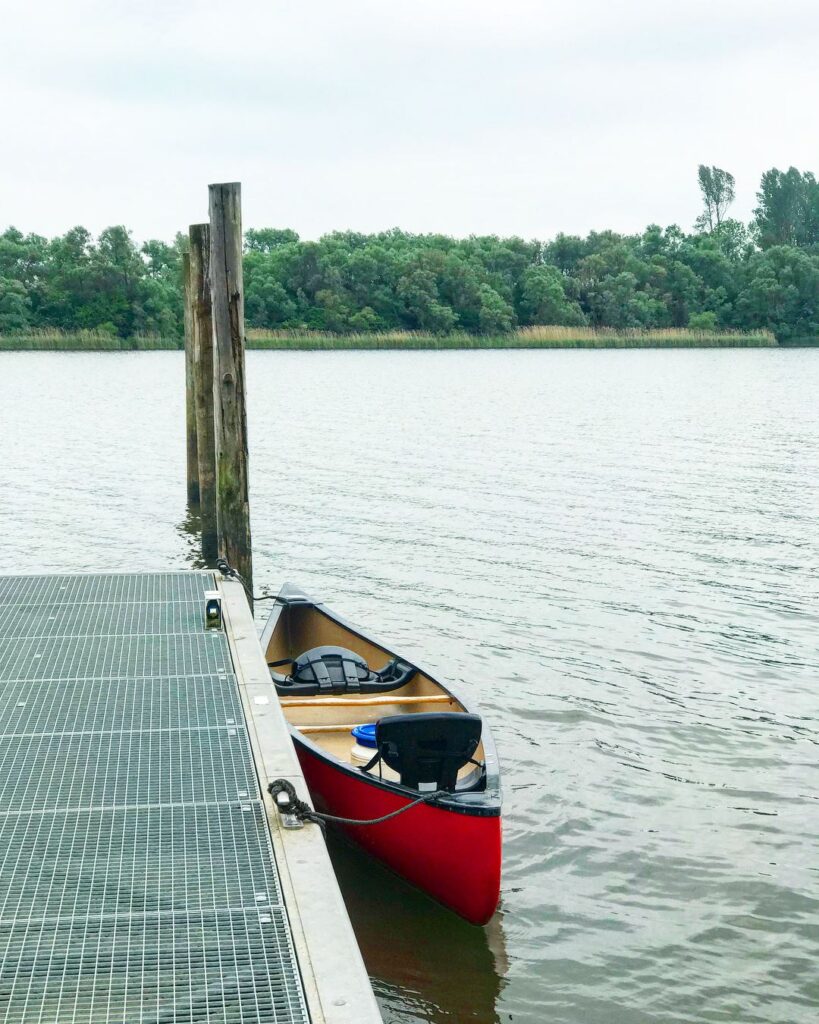 1.3

De Biesbosch Bootje Huren (Boat Tour)

A boat tour is a must when visiting De Biesbosch National Park. Gliding through the winding waterways, you'll spot wildlife in their natural habitat and see the park from a unique perspective. Rent a boat in de Biesbosch to explore on your own, or book a guided tour to learn all about the area's history and ecology. The knowledgeable guides will point out rare birds, plants, and other highlights you might miss on your own. Here are the places where you can rent a boat: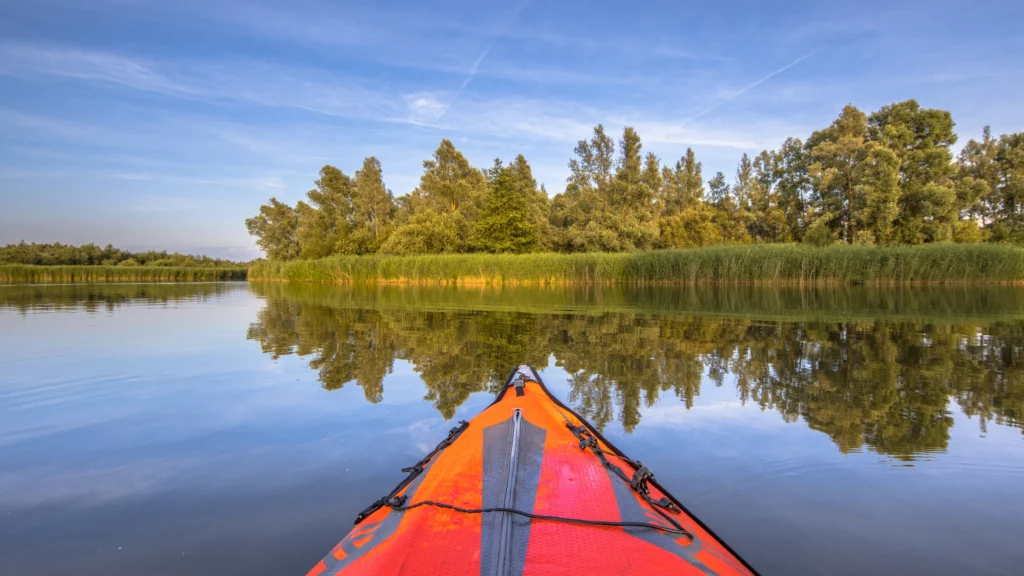 1.4

Hiking Through The Trails

Take a hike on one of the many scenic trails, like the Oeverlandpad route. This 3.5 kilometers trail takes you through grasslands, forests, and along the river, offering stunning views and photo ops galore. Below is the detail of the best hiking and biking trails in this park. And most importantly! don't forget to bring your camera!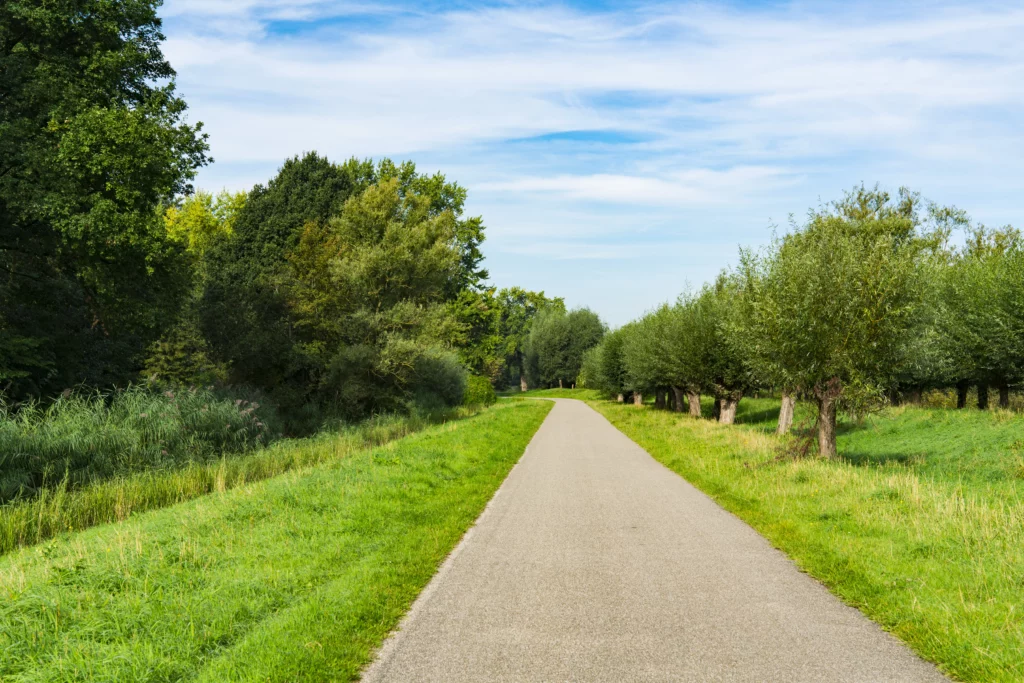 1.5

Safari Tour

As night falls, embark on a safari tour to see nocturnal animals like bats, owls, and wild boar. An experienced guide will drive you through the dark countryside and use spotlights to locate wildlife. It's a thrilling way to see a different side of the park.
1.6

Visit the Observation Tower

Finally, climb the Biesbosch Toren observation tower for panoramic vistas of the polder landscape. At over 50 feet high, you'll be able to see for kilometers in every direction. The view from the top is the perfect way to end your day in this natural wonderland.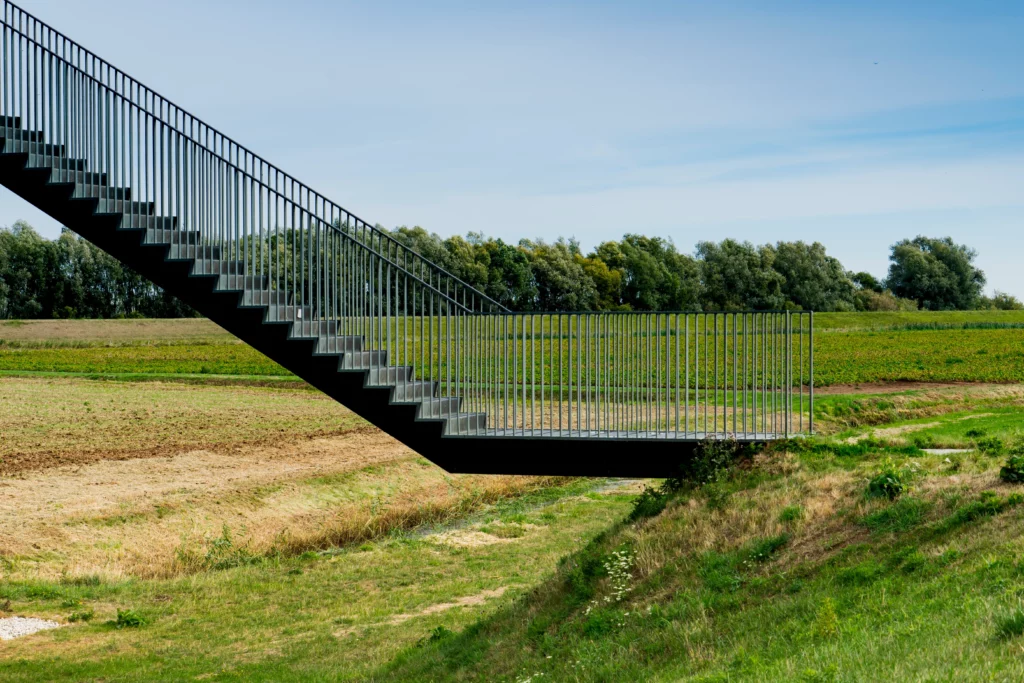 1.7

Take Pictures In Tons

And If stunning nature photography is your thing, then De Biesbosch National Park is a prime spot for landscape and wildlife shots. Some tips to get you started are: Scope out the scenic spots. Head to the visitor center to grab a park map and highlight areas with the best vistas. Some recommendations are the Kop van 't Land viewpoints, De Gijsterse sluizen floodgates, and the Biesbosch Museum. If you want to enjoy more adventure then try to visit de weerribben-wieden national park located in the provinces of Overijssel and Friesland.
2.

Hiking & Cycling Trails in De Biesbosch Vakantiepark

De Biesbosch National Park is a popular spot for outdoor recreation in the Netherlands. Some of the best ways to explore the park are on its extensive network of hiking and cycling trails. There are routes for all skill levels, from easy family rambles to multi-day treks. Here are a few of the highlights.
2.1

Biesbosch Rondje Trail

This is one of the most popular hiking trails, circling around the heart of the national park. The full loop is about 31 kilometers, but you can do smaller sections if you prefer. The trail passes through forests, meadows, and along the park's rivers and streams. You'll have a good chance of spotting wildlife like otters, beavers, and over 200 species of birds that call the Biesbosch home.
2.2

Kop van 't Land Trail

For cycling, the Kop van 't Land trail is a great option. This 22 kilometers loop trail starts near the village of Dordrecht and travels along dikes, past sluices, and across bridges over the park's waterways. The terrain is flat, making it suitable for riders of all abilities. Stop for a picnic along the way and simply enjoy the beautiful scenery.
2.3

Canoe Trails

If you want to experience the Biesbosch from the water, rent a canoe or kayak and paddle one of the official canoe trails. There are trails ranging from 3 to 22 kilometers in length. As you paddle along, keep an eye out for the wetland birds, amphibians, and reptiles the park is known for. Canoeing is a fun way for the whole family to explore the park at a leisurely pace.

Other options:

The Biesbosch National Park has so much to offer outdoor enthusiasts and nature lovers. Lace up your hiking boots, hop on your bike, or grab a paddle—adventure awaits! By experiencing the park from multiple perspectives, you'll gain a deeper understanding of this special place.
3.

Best Time of Year to Visit Biesbosch Park


The best time to visit De Biesbosch National Park depends on what you want to experience. This wetland area offers different seasonal highlights, so plan your trip accordingly. However, the best time to visit De Biesbosch National Park is spring and fall, from March to May and September to October. The temperatures are pleasant, the crowds are smaller, and you'll have the best chance of spotting wildlife.
3.1

Optimal Weather Conditions

Spring and fall offer mild temperatures that make exploring the park's wetlands and waterways much more enjoyable. The summer heat and humidity can be oppressive, especially in July and August. Winters are cold, and some park areas may be inaccessible due to flooding.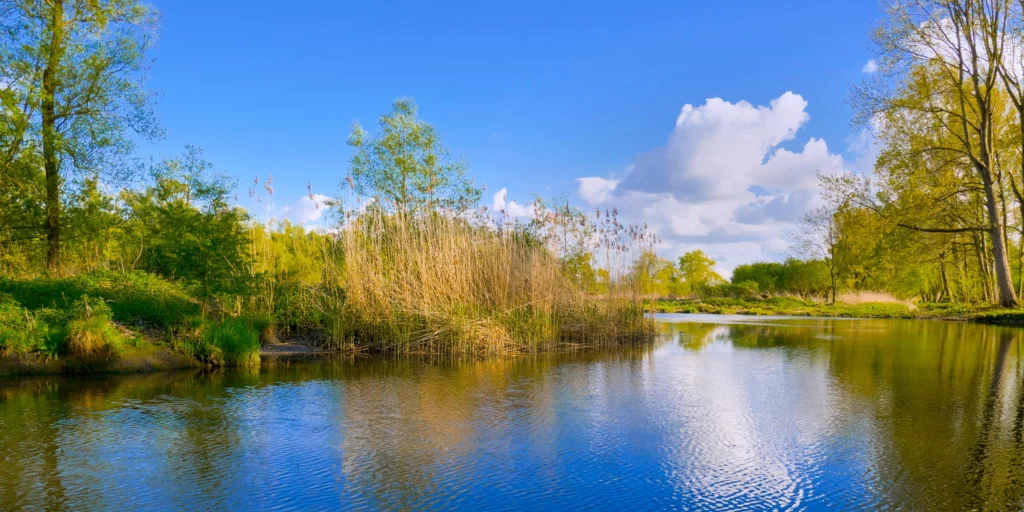 3.2

Smaller Crowds'

The shoulder months see fewer visitors, so you won't have to battle the big crowds that descend upon the park in the summer. You'll have more opportunities to spot wildlife that may go into hiding when more people are around. The trails and viewpoints will feel more relaxed, so you can take time and truly soak in the scenery.
3.3

Increased Wildlife Activity

Spring is when many bird species are migrating through the park, and the mating season for other animals is in full swing. You may spot rare birds like the Eurasian spoonbill or great egret, otters, foxes, and deer with their young. In the fall, birds are migrating south again, and you can see large flocks gathering in the wetlands.
3.4

Other Tips:


The spring and fall shoulder seasons are ideal for an adventurous and unforgettable De Biesbosch National Park trip. With smaller crowds, pleasant weather, and excellent wildlife activity, there's no better time to visit this ecological wonderland.

The varied and vibrant seasons of De Biesbosch National Park give you many reasons to visit again and again. Bundle up or pack light, but always bring your sense of wonder and adventure! Experience the park at its best by planning your trip around what you want to see and do.
4.

Where to Stay In De Biesbosch Park

When planning your visit to De Biesbosch National Park, you'll want to give some thought to where you'll lay your head at night. The park offers several accommodation options to suit different needs and budgets.
4.1

Camping (kamperen) in de biesbosch

If you're looking to truly immerse yourself in nature, camping in one of the park's campgrounds is the way to go. There are over 2,500 campsites spread across the park, ranging from basic to luxury. Some campgrounds provide amenities like showers, restaurants, and recreational facilities. Pitch a tent at one of the rustic campsites or rent a luxury safari tent – the choice is yours! Camping in the park allows you to fall asleep under the stars and wake up to the sounds of birds chirping.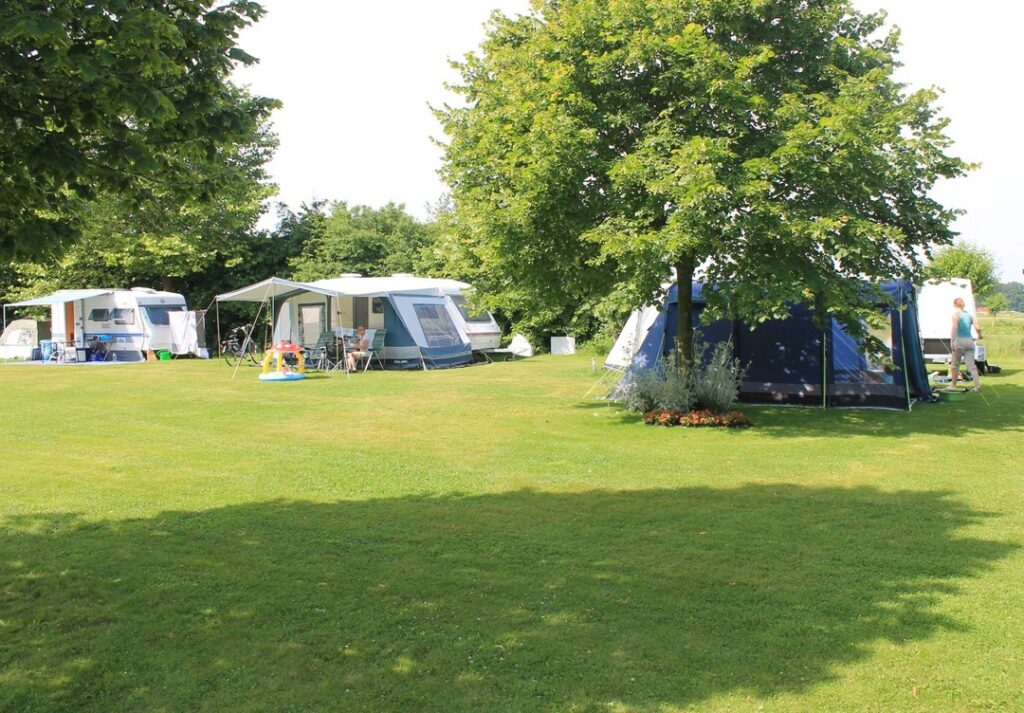 4.2

Houseboats

For a unique experience, consider renting a houseboat to explore the park's wetlands and waterways. Several companies offer houseboat rentals for 2 to 12 people. Float along, stopping wherever you please to bird-watch, hike, or just enjoy the scenery. Most houseboats come with bathrooms, kitchens, and beds so you'll have all the comforts of home as you glide through the picturesque park.
4.3

Lodges


If camping isn't your style, the park offers lovely lodges and cottages. Many are located right on the waterfront with gorgeous views. Accommodations range from budget-friendly to upscale, with amenities like restaurants, pools, and conference facilities available at some lodges. The lodges operate year-round, so you can enjoy the park no matter the season.
4.4

Hotels

You'll also find hotels just outside the park in towns like Dordrecht, Papendrecht, and Sliedrecht. The hotels typically offer comfortable rooms and standard amenities. While not located within the park, the hotels are only a 10 to 30-minute drive away, making them a convenient base for exploring the park during the day.

No matter if you pitch a tent, cruise the canals in a houseboat, unwind at a lodge, or relax at a nearby hotel, you'll find the perfect place to call home during your adventure in De Biesbosch National Park. Sweet dreams and enjoy your explorations!
5.

Tips for Responsible Tourism

As you explore the natural beauty of De Biesbosch National Park, it's important to be a responsible tourist. Following these tips will ensure the park is protected for future generations.
5.1

Respect Wildlife


The park is home to many species of birds, fish, and other animals. Observe them from a distance and do not feed them. Human food can make them sick and alter natural behaviors. Also, do not disturb wildlife or damage their habitat in any way.
5.2

Stay on Marked Trails

Venturing off marked trails can damage fragile ecosystems and disturb wildlife. Hiking and biking are only permitted on designated routes. Follow all signage regarding trail access for different activities.
5.3

Take Out What You Bring In

Practice "leave no trace" ethics. Carry out any trash, food waste, and waste from any activities like fishing. Do not contaminate the area with chemicals, fuels, or waste of any kind. Help keep the park pristine by picking up any litter you see along trails and shorelines.
5.4

Camp Responsibility

If camping overnight in the park, use designated campsites only. Fires are only permitted in fire pits – never leave a fire unattended or unextinguished. Dispose of waste and food properly in the receptacles provided.
5.5

Consider Alternative Transport

The park aims to reduce emissions and congestion. Consider cycling, public transit, or carpooling when visiting. Electric vehicle charging points are available for those driving eco-friendly vehicles.
5.6

Learn About the Local Heritage

Take time to learn about the unique history, culture, and heritage of the Biesbosch region. Visit the National Park Museum or chat with locals to gain an appreciation for how the area was formed and how people have lived there for centuries.

By following these responsible tourism tips, you'll help ensure De Biesbosch National Park remains pristine and protected for generations to come. Have a great trip and enjoy this natural wonder!
6.

Opening Hours, Entry Fees, and Facilities


Visiting De Biesbosch National Park is an exciting adventure. To make the most of your trip, here's what you need to know about the park's opening hours, entry fees, and facilities.
6.1

Opening Hours


The Biesbosch National Park in the Netherlands is usually open from morning until evening. However, it's best to check the park's official website or contact them directly to find out the exact opening hours.
5.2

Entry Fees

There is no entry fee for accessing the De Biesbosch National Park in the Netherlands. The park is open to the public, and visitors can explore its natural beauty and enjoy various activities without having to pay an entrance fee. However, it is best to check the official website also before visiting the park.
6.3

Facilities

De Biesbosch National Park offers many amenities and activities for visitors:

With beautiful scenery, peaceful surroundings, and opportunities for outdoor recreation and adventure, De Biesbosch National Park has something for everyone. Visit during your next trip to South Africa and experience all this amazing park has to offer. The memories you make here will last a lifetime!
7.

Conclusions


That covers all the for an unforgettable adventure exploring De Biesbosch National Park. Now it's time to lace up your hiking boots, pack your bags, and hit the road for a weekend filled with natural wonders. Get out there and explore. Nature has so much beauty to share with you, so go discover your own personal paradise in this South African gem. The memories you make here will last a lifetime. Have a great trip!