Nestled between North Brabant and South Holland, Biesbosch's unique freshwater tidal wetland provides an incredible location for many activities. From exciting boat trips wandering through the winding creeks to the thrill of the Escape Island challenges, Biesbosch is a treasure trove of experiences for nature lovers and adventure seekers alike. So, in this article, let's embark on this journey to explore the diverse Biesbosch activities and adventures that it has offered!"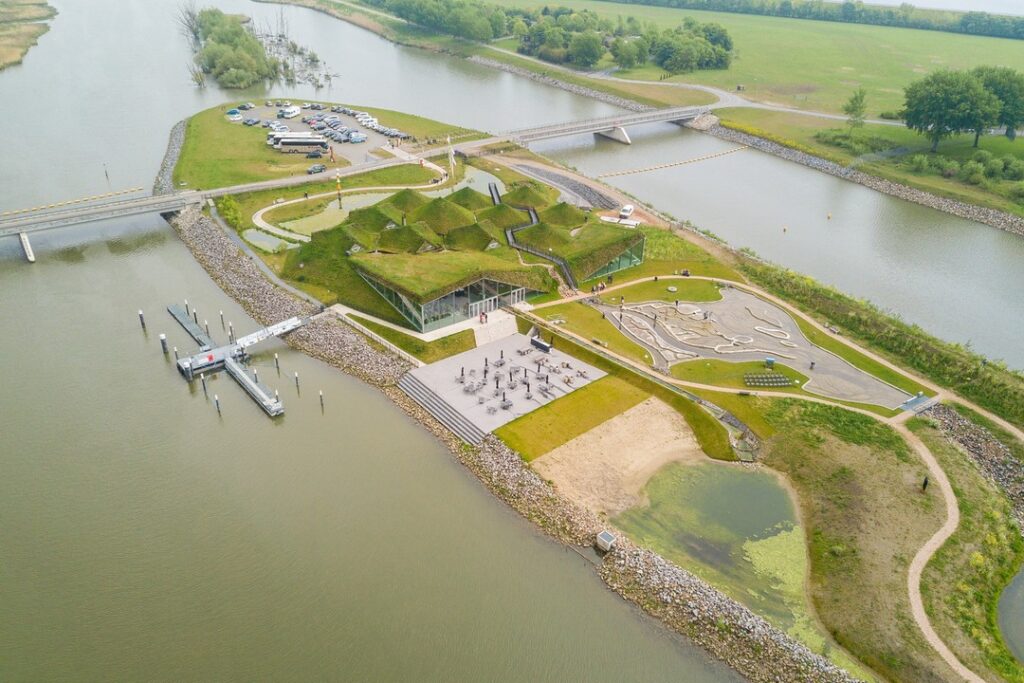 1.

Biesbosch Activities
1.1

Biesbosch Centrum

The Biesbosch Center is an important hub and visitor center within the Biesbosch National Park in the Netherlands. It is an excellent starting point for visitors to learn about the Park and plan their activities accordingly. It ensures that visitors have a rewarding and informed experience while exploring the Park's stunning landscapes, waterways, and wildlife. It is a gateway to the Park, providing visitors with information, amenities, and services.

The Biesbosch Center serves several functions, including:
Information: It offers comprehensive information about the Biesbosch National Park, including its history, geography, flora, fauna, and recreational opportunities. Visitors can obtain maps, brochures, and guidance on various activities and trails available within the Park.

Visitor Services: The center provides restrooms, parking areas, and picnic spots for visitors. It may also have a gift shop where visitors can purchase souvenirs related to the Biesbosch or nature conservation.

Guided Tours and Excursions: The Biesbosch Center often organizes guided tours, boat trips, canoeing adventures, and other excursions into the Park. These activities are led by knowledgeable guides who share insights about the Park's ecology, wildlife, and cultural heritage.

Storytelling plays and musical performances at various stages throughout the festival site. Some acts feature historical tales of life in the Biesbosch region.

Educational Programs: The center may host educational programs, workshops, or exhibits on environmental education and conservation. These initiatives aim to raise awareness about preserving the Biesbosch ecosystem and its biodiversity.

Research and Conservation: The Biesbosch Center may also serve as a base for scientific research, monitoring, and conservation efforts within the Biesbosch National Park. Researchers and conservationists may utilize the center's resources to study and protect the Park's natural resources.
If you plan to visit the Biesbosch National Park, check the operating hours and services provided by the Biesbosch Center to enhance your visit and make the most of your time in this beautiful natural reserve.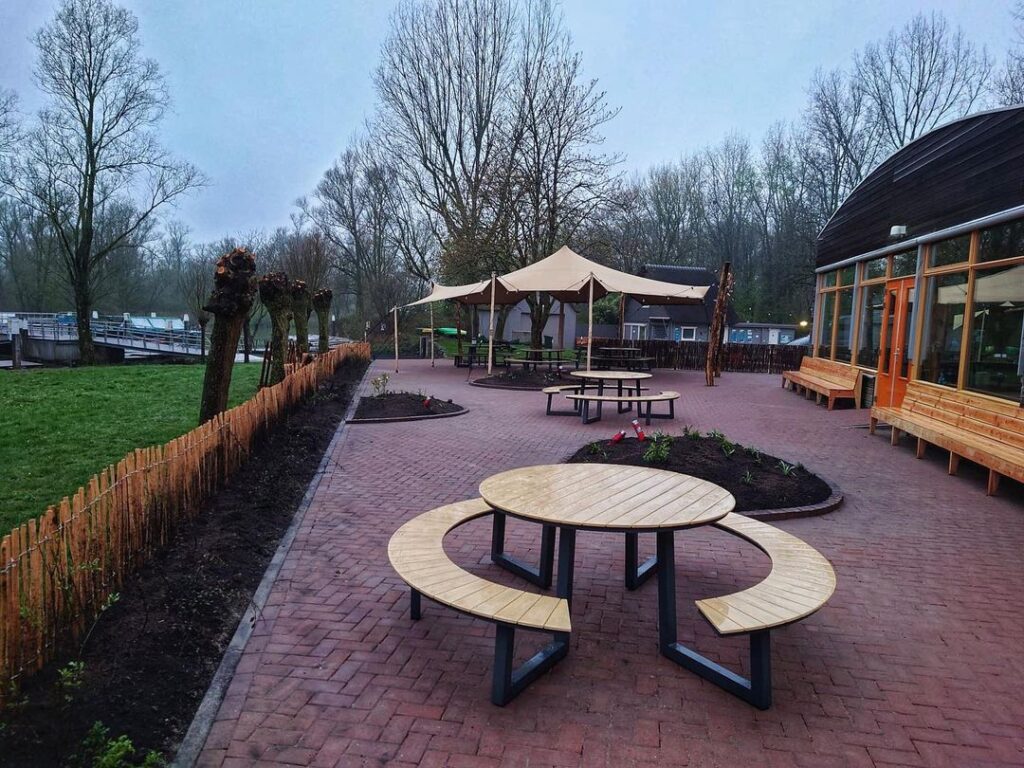 1.2

Escape Island Biesbosch

Escape Island Biesbosch is an exciting and immersive outdoor activity in the Biesbosch National Park in the Netherlands. It offers participants a unique and challenging experience of solving puzzles, clues, and riddles to escape from a designated island within the park.

Escape Island Biesbosch typically involves a team of participants who are "stranded" on the island and must work together to find hidden clues and solve various challenges. These challenges may include decoding messages, finding hidden objects, solving logic puzzles, or completing physical tasks.

The objective of Escape Island Biesbosch is to solve all the puzzles successfully and ultimately find a way off the island within a specific time limit. It requires teamwork, problem-solving skills, communication, and creativity.

The Biesbosch National Park provides a stunning backdrop for this unique escape experience. Participants get to explore the park's natural beauty while engaging in the thrilling adventure of the escape game.

Escape Island Biesbosch is a popular activity for team building, family outings, or groups of friends looking for a fun and challenging outdoor adventure. It offers an opportunity to test your problem-solving abilities, foster teamwork, and create lasting memories in the picturesque setting of the Biesbosch National Park.

To participate in Escape Island Biesbosch, it is recommended to make a reservation in advance with the authorized organizers or providers offering this activity in the Biesbosch region. They will provide all the necessary instructions, equipment, and guidance to ensure a safe and enjoyable experience for everyone involved.
1.3

Biesbosch Challenge

The Biesbosch Challenge is an exciting and adventurous activity in the Biesbosch National Park in the Netherlands. It offers participants a thrilling experience of overcoming obstacles, completing physical tasks, and navigating the park's diverse terrain.

The Biesbosch Challenge typically involves a team-based competition where participants face various challenges and compete against other teams. These challenges include rope courses, climbing, team-building activities, problem-solving tasks, and navigation exercises.

To complete the Biesbosch Challenge, you must navigate the park using a map and compass to locate checkpoints along the route. Before moving on, you'll face fun obstacles and puzzles to solve at each checkpoint. The course winds through forests, meadows, and along the water, covering 10 to 15 kilometers. You can compete individually or in teams of two to five people.

When you start the challenge, you'll be given a map with the locations of the checkpoints marked. But to find the exact spots, you'll have to use your navigation skills. The checkpoints can be challenging to locate! An official timekeeper will stamp your map at each one to prove you found the right place.

The obstacles at each checkpoint could be physical, like climbing over logs or wading through shallow water, or mental, such as solving riddles or rearranging letters to find a secret code word. Some require teamwork to accomplish. The challenges become more difficult the further into the race you go.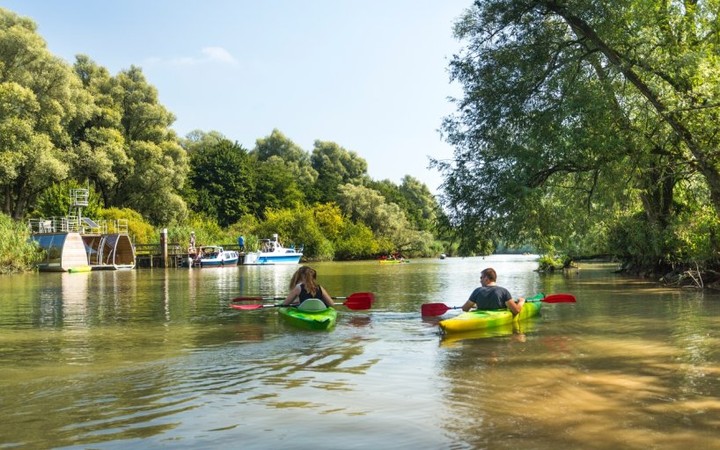 To complete the course, you must visit all the checkpoints in order within a specified time limit, usually 3 to 5 hours, depending on the course length. Officials will come to find you if you need help or need more time to finish. The goal is for everyone to have fun while pushing their limits in the beautiful Biesbosch surroundings.
Succeeding at the Biesbosch Challenge requires fitness, cleverness, and the ability to work together under pressure. If you're up for an exciting adventure in nature that will challenge you both physically and mentally, give the Biesbosch Challenge a try!
1.4

Tuk Tuk Challenge Biesbosch

The Tuk Tuk Challenge is another most popular activity in the Biesbosch National Park. This fun challenge involves riding through parts of the park in a tuk-tuk, a three-wheeled vehicle commonly found in Asia and Africa. The tuk-tuks will take you down winding dirt roads and trails, allowing you to take in the scenic wetland scenery at a leisurely pace.

You'll start at the Biesbosch Museumeiland, receiving a route map and clues for various checkpoints. You'll have to solve a puzzle or challenge at each stop to get the next clue. Don't worry; the challenges are simple and fun. They're designed so both kids and adults can participate. Some may involve searching the area to find something, answering trivia questions about nature or history, or completing a craft project.

The tuk-tuk ride lasts 2 to 3 hours as you stop at 6 to 8 checkpoints. You're free to get out, walk around and explore each area. Pack a picnic lunch, snacks, and drinks to fuel up at some stops. The total distance covered is usually 10 to 15 kilometers, so it's a leisurely ride suitable for all ages and fitness levels.

In the end, return to the museum, where you'll receive a small prize for completing the challenge. The Biesbosch Tuk Tuk Challenge is an eco-friendly and memorable way to discover all the natural beauty the Biesbosch wetlands offer. An experience you and your family won't forget!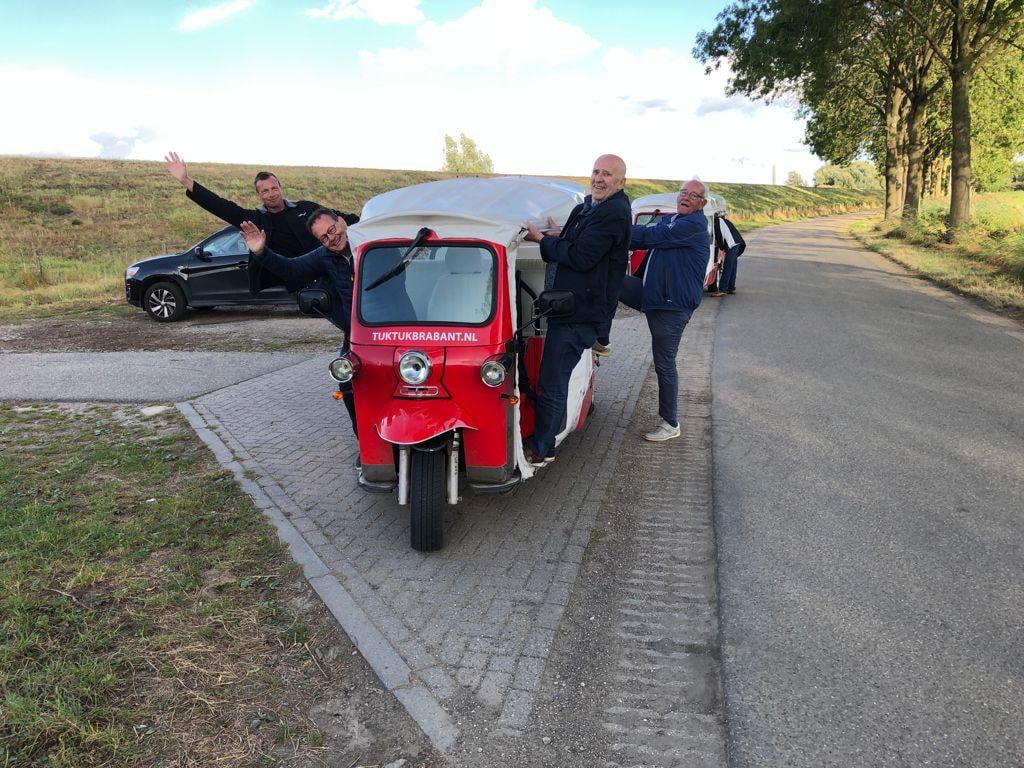 1.5

Festival Biesbosch

The Biesbosch Festival is an annual event held in the Biesbosch National Park in the Netherlands. Held over a weekend in early September, Festival Biesbosch features live music, dance, theater, visual arts, and activities, and entertainment for visitors of all ages.

Some of the highlights include:
Boat tours of the Biesbosch wetlands. Local guides will point out native plants and animals like beavers, otters, and over 200 species of birds.

Interactive installations and art exhibits featuring natural materials in the park, like wood, clay, reeds, and plant fibers.

Food stalls offering traditional Dutch fare made from locally-sourced ingredients. Think pancakes, poffertjes, kroketten, and stokbrood.

Storytelling plays and musical performances at various stages throughout the festival site. Some acts feature historical tales of life in the Biesbosch region.

Workshops where you can learn old-timey skills like butter churning, basket weaving, pottery making, or boat building. Great for kids and families.

Stargazing at night: The Biesbosch has minimal light pollution, so you can see the Milky Way, planets, and faraway galaxies. Local astronomers set up telescopes for viewing.
Whether you want to gain insight into the culture and history of the Biesbosch, discover your creative side, taste delicious food, or enjoy being outside, Festival Biesbosch has something for everyone.
In addition to various popular activities, visiting the Biesbosch Museumeiland offers a delightful experience. At this venue, visitors have the opportunity to explore comprehensive information about the Biesbosch park.
2.

Biesbosch Adventures
2.1

Biesbosch Tour

A Biesbosch tour is a great way to explore the Biesbosch National Park in the Netherlands. It allows visitors to discover the park's natural beauty, diverse ecosystems, and cultural heritage.

Biesbosch tours are typically organized by experienced guides or tour operators knowledgeable about the park and its surroundings. They provide informative commentary, ensure visitor safety, and offer a well-planned itinerary to make the most of the tour.

Various types of Biesbosch tours are available, catering to different interests and preferences. Some standard tour options include:
Boat Tours: These tours involve exploring the park's waterways by boat. Visitors can relax and enjoy the scenic views. At the same time, the guide provides information about the park's history, wildlife, and environmental significance.

Canoe or Kayak Tours: These tours offer a more immersive experience, allowing visitors to paddle through the park's intricate network of rivers, creeks, and marshes. 

Walking or Cycling Tours: These tours focus on exploring the park's trails and footpaths on foot or by bicycle. 

Photography Tours: These specialized tours cater to photography enthusiasts, providing opportunities to capture the stunning landscapes, wildlife, and unique features of the Biesbosch. Guides offer tips and insights to help visitors capture the best shots.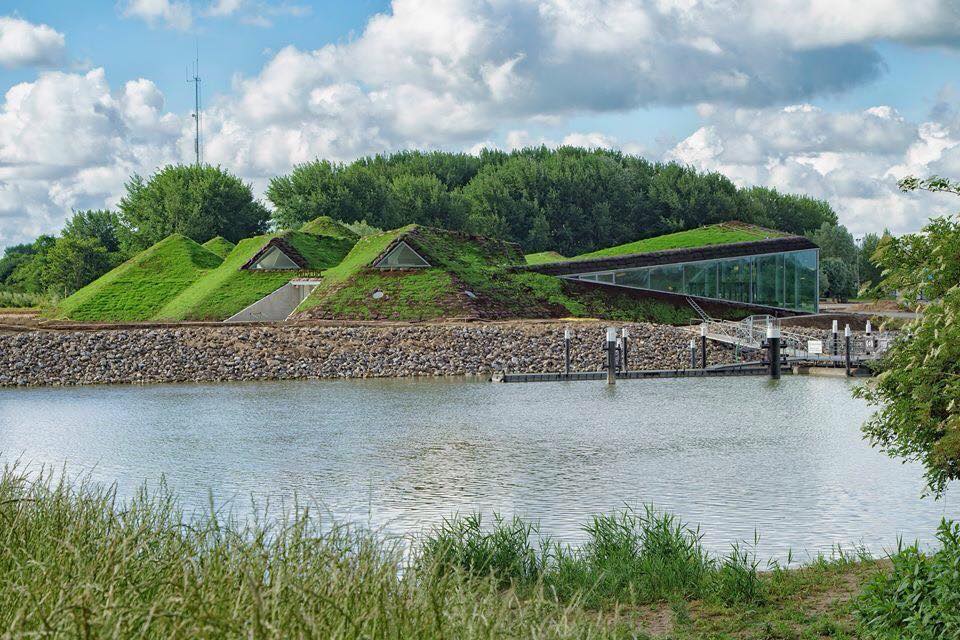 It's essential to book a Biesbosch tour in advance, either directly with a tour operator or through the Biesbosch visitor centers. This ensures availability and allows you to choose a tour that aligns with your interests and preferences.
2.2

Biesbosch hiking

The Biesbosch National Park is a hiker's paradise with over 300 kilometers of hiking trails to explore. One of the most popular ways to experience the park is by foot. Here are some of the highlights:
Dordtse Kil III
This 6.5 km loop trail starts at the Biesbosch Museum and takes you through scenic wetlands and forests. You'll cross wooden footbridges, spot wildlife in their natural habitat, and learn about the area's history along the informative trail signs. It's an easy hike suitable for all skill levels.
Biesbosch Circular Route
For avid hikers, the Biesbosch Circular Route covers 50 km over 2-3 days. The route takes you deep into the park's heart, past tidal streams, grasslands, and woodlands. You'll stay overnight in basic campsites along the way and immerse yourself in the serenity of the Biesbosch. This challenging hike requires good physical fitness and camping gear.
Biesbosch Canoe Hike
For a unique experience, combine hiking and canoeing on the Biesbosch Canoe Hike. You'll hike 5-10 km trails during the day, then canoe or kayak along the park's waterways in the afternoon, setting up camp in biesbosch each night on secluded natural islands. All equipment is provided, so you need a sense of adventure! The canoe hikes run from April to October and must be booked in advance.
With scenic wetlands, diverse flora and fauna, and rich history, the Biesbosch National Park offers hikers an abundance of natural and cultural treasures just waiting to be discovered. Lace up your hiking boots, fill your water bottle, and get out exploring! The park's extensive network of hiking trails provides the perfect way to experience all the Biesbosch offers.
2.3

Biesbosch Safari

A safari through De Biesbosch National Park is necessary when visiting the area. De Biesbosch is one of the largest national parks in the Netherlands, covering over 20,000 hectares of wetlands formed where the Meuse and Rhine Rivers meet. The park is only accessible by boat, with many tour companies offering guided safaris to explore the scenic waterways and spot local wildlife.

As you cruise through the park's winding canals, watch for beavers, otters, and various bird species in their natural habitat. Over 250 birds have been sighted in De Biesbosch, including rare birds of prey like the sea eagle and marsh harrier. Don't be surprised if you spot deer swimming across the canals or grazing along the banks. The park is also home to wild boar, red foxes, and occasional wolves.

A safari tour will take you to some of the most picturesque spots in the park, like the Biesbosch Museum, where you can learn about the history and culture of the area. As a bonus, many tours stop for lunch at a waterside restaurant. The scenic beauty and abundance of wildlife make a Biesbosch safari an unforgettable experience for nature lovers of all ages.

Book your safari tour in advance, especially if traveling in a large group. Tours run daily from April through October, with more limited options for the rest of the year. The park can only be explored by boat, so a guided tour is the best way to experience all the Biesbosch offers. A 3 to 4-hour tour will give you enough time to soak in the scenery, spot plenty of animals in their habitat, stop for lunch, and return before sundown. Remember to bring your camera – you'll surely capture fantastic photos on your safari adventure.
2.4

Biesbosch Waterbus

The Biesbosch Waterbus is a public transportation service in the Biesbosch National Park in the Netherlands. It is a convenient way to explore the park and its surrounding areas by water.

The waterbus provides transportation between various points within the Biesbosch region, including Dordrecht, Sliedrecht, and Werkendam. It offers a scenic and eco-friendly way to travel through the park, allowing visitors to enjoy the natural beauty of the Biesbosch while reducing their environmental impact.

The Biesbosch National Park is known for its diverse flora and fauna, extensive wetlands, and unique ecosystems. Using the Biesbosch Waterbus, visitors can access different parts of the park, go on nature walks, observe wildlife, and engage in recreational activities such as boating, fishing, and birdwatching.

The waterbus service typically operates during the spring and summer when the park is most visited. It is advisable to check the schedule and routes beforehand to plan your visit accordingly. The Biesbosch Water Bus provides a convenient and enjoyable way to experience the natural wonders of the Biesbosch National Park.

To customize your trip, hop on and off the Waterbus at any route docks. Some highlights include:
The village of Werkendam with its historic harbor and buildings.
The Biesbosch Museum, where you can learn about the natural and cultural history of the area.
The town of Drimmelen has scenic canals, cafes, and shops.
Stopping at one of the park entrances to go hiking or biking. There are over 200 miles of trails to explore.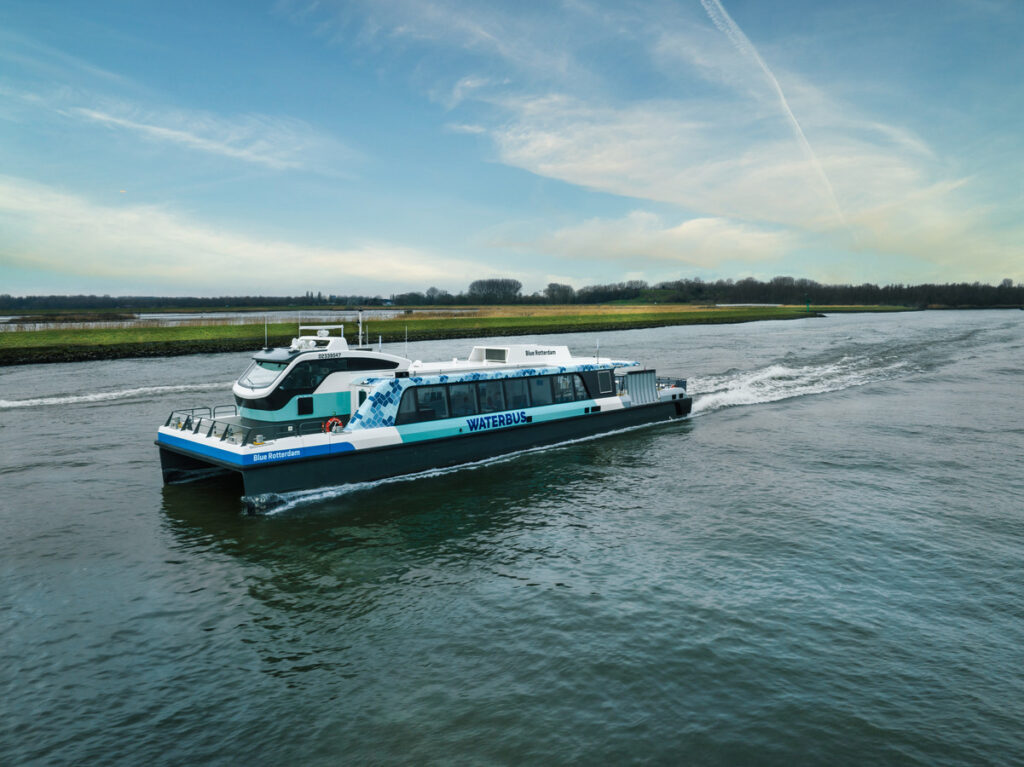 Light snacks and drinks are offered for purchase on board. Ticket prices for the Biesbosch Waterbus depend on which route you choose and range from €12 to €27 for adults. Discounts are available for seniors, children 4-12, and groups. The Waterbus is wheelchair-accessible, and bike rentals are available at most docks if you want to do some cycling.
2.5

Bootje Huren Biesbosch/ Boat Rental

One of the most popular ways to explore the Biesbosch National Park is by renting a boat, known as a "Biesbosch bootje varen" in Dutch. There are several places where you can rent rowboats, canoes, kayaks, or small motorized boats to tour the park's winding waterways at your own pace.

Some recommendations for boat rentals in the Biesbosch:
Biesboschcentrum Dordrecht is located on the park's western edge and rents rowboats, canoes, kayaks, and small motorboats. It's a perfect launching point to explore the Dordtse Biesbosch section of the park.
Nationaal Park De Biesbosch in Werkendam, in the heart of the park, rents canoes, kayaks, rowboats, and small motorized boats. It is on one of the park's main waterways, so that you can paddle straight from the rental shop.
Kanoverhuur De Biesbosch in Hank also rents canoes, kayaks, and rowboats in the park's eastern section. They offer guided tours as well as boat rentals for self-guided exploring.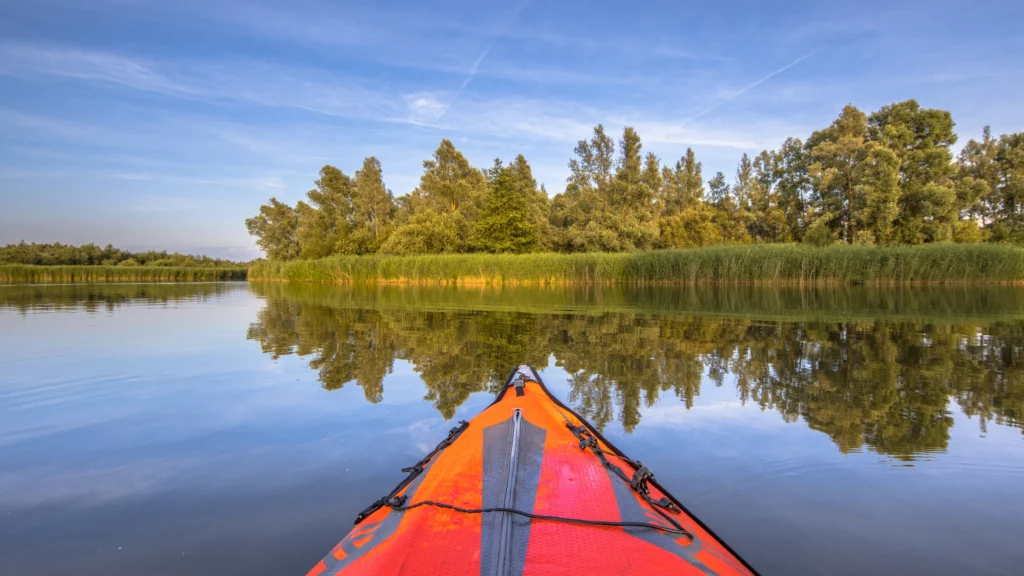 Once you have your boat, you can explore the park's wetlands, creeks, and canals at your own pace. Pack a picnic lunch, bring binoculars for bird watching, and other wildlife along the water's edge. Boat renting is also a perfect way to experience the serenity and beauty of this national park.
3.

Conclusions

So there you have a whole host of exciting activities to experience in the beautiful Biesbosch National Park. Whether you're an adventurer, a nature lover, or simply someone who enjoys being outdoors, the Biesbosch has something for you. With much to see and do in this Dutch paradise, the Biesbosch deserves a top spot on your must-visit list. Get out there and experience all the wonders it has to offer!