Massive street parades, colorful costumes, and loud, cheerful music. Dutch Carnival celebrations share some similarities with widely-known festivities in places like Brazil or the Caribbean. And that is to say, the occasion is a real blast! Despite how fun these festivities are, you likely don't associate the Netherlands with Carnival. And that's because these festivities remain largely undiscovered by tourists. To learn all the insider tips that will help you prepare for this authentic Dutch experience read on!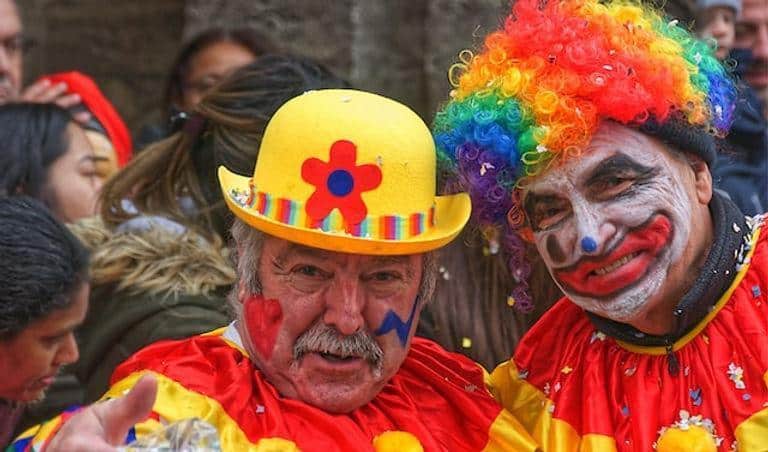 1.

What is Dutch Carnival like?




Carnival is all about joy and indulgence! Known as Carnaval in Dutch, it consists of three days when social mores are thrown out the window and nearly everything is allowed. Note that Carnival is a tradition from the south of the Netherlands – it is mainly celebrated in the provinces of Brabant and Limburg. Towns in the region will be symbolically overtaken by the 'Carnival Prince', and many of them will temporarily change names! For instance, Tilburg is called Kruikenstad (jug city) and Eindhoven is called Lampegat (lamp hole).

The main attraction of Carnival festivities are the street parades taking place in every town. During these events, colorful floats, massive puppets and joyful revelers march along a predefined route. The music mostly consists of carnavalskrakers, silly songs made especially for Carnival. Importantly, these parades tend to be highly satirical, and they often make fun of local and national politicians. Bar hopping is also common in the main Carnival towns. Bars do tend to get exceptionally full later in the day so make sure to start early enough!
1.2

Here are some more fascinating facts about Carnival Netherlands: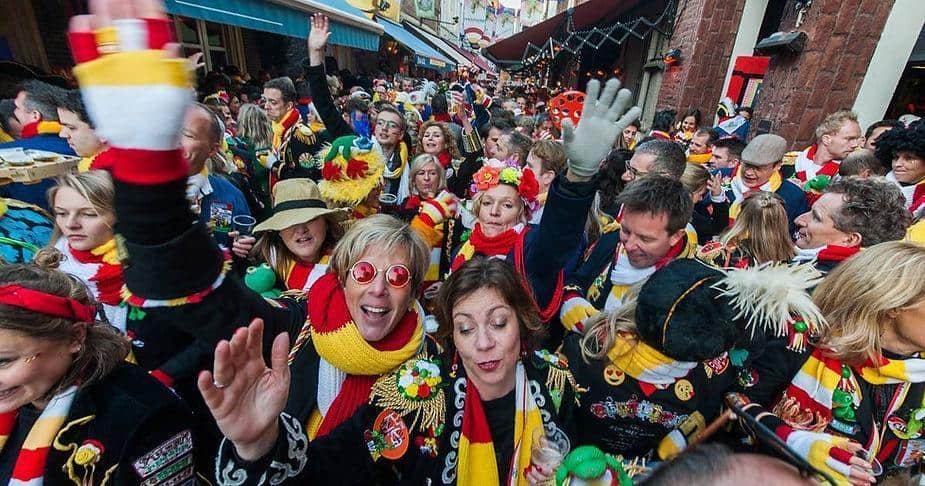 2.

When and Where to Celebrate Carnival in The Netherlands




Carnival festivities take place all around the south of the Netherlands, in the provinces of North Brabant and Limburg. But there is one key difference in how a carnival is celebrated in each region – while festivities in Brabant mostly have Burgundian roots, carnival in Limburg has a strong Rhenish influence. So, in Limburg festivities closely resemble those found in German cities such as Cologne and Mainz. In 2023, Carnival in the Netherlands will officially take place from February 19th (Sunday) to February 21st (Tuesday). There are already lots of parties planned from February 17th (Friday) onwards, though! Celebrations take place all around the south of the Netherlands, but these are the most sought-after cities:
2.1

Den Bosch Carnival

During Carnival, the Brabantse capital of Den Bosch assumes the name Oeteldonk. The city's traditional red, white, and yellow colors can be seen everywhere. Like in most places in Brabant, locals wear a typical 'farmer's' outfit – a black jacket with carnival badges, and a scarf in Oeteldonk's colors. The idea behind the tradition is to make the carnival a holiday when there is no social inequality and everyone is the same!
2.2

breda carnival

Breda becomes Kielegat during Carnival. Like in Den Bosch, revelers in Breda often wear a scarf in the city's carnival colors: orange and red. Besides the grand parade, you can attend events such as the Stuiterbal – a Carnival party for those under 17 years old – the Kielegatse Klokkenluiders – and the opening of Carnival at Café de Bruine.
2.3

carnival eindhoven

Eindhoven's Carnival name is Lampegat, and during celebrations you'll find the city dressed in orange and blue. During Carnival locals greet each other by saying 'salaai!' instead of the more universal 'alaaf!'. Attend the Federation Ball the Saturday before Carnival to uncover one of Eindhoven's best-kept secrets – who this year's Carnival Prince is going to be.
2.4

tilburg carnival

Tilburg is called the jug city (Kruikenstad) during Carnival. And no wonder! During festivities in the city, you'll see everyone drinking schrobbelèr – a herbal liquor served in a stone bottle that is traditional to Tilburg's carnival. As you can imagine, Kruikenstad is a great place to enjoy bar hopping. Plus, many fun events happen in the city besides the parade!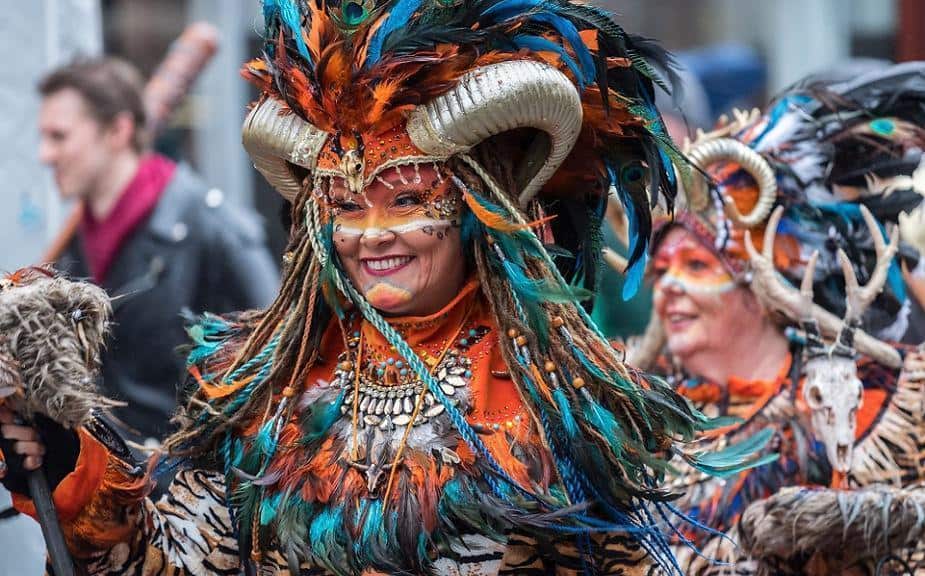 2.5

maastricht carnival

Maastricht doesn't really change its name for carnival. Yet, the local dialect version of the city's name – Mestreech – is preferred during festivities. Celebrations in the city are called Vastelaovend, which is Limburgish for 'Carnival'. Another handy thing to know: Maastricht's big carnival parade is called 'Boonte Störrem'. Expect to hear a lot of Limburgish when celebrating carnival in Mestreech, since most of the traditional carnival songs in the region are sung in the local dialect. And unlike in Brabant, you won't hear many of the current top hits at parties in Limburg!
2.6

Amsterdam carnival

During Amsterdam Carnival, the streets come alive with colorful parades, energetic music, and elaborate costumes. The festivities attract both locals and visitors from around the world who come to experience the lively atmosphere and participate in the celebration. The highlight of the carnival is the grand parade, which features stunning floats, dancers, and performers dressed in vibrant and elaborate costumes. The parade winds its way through the streets of Amsterdam, accompanied by pulsating Caribbean rhythms and music.
Are you ready for a real Dutch party bonanza? Don't skip Carnival in the Netherlands this year! You can easily reach any of the southern Dutch towns using the country's amazing public transport system. Consider visiting different places for a full carnival experience! And don't forget to tag us on social media (@dernederlanden) when you post your pictures enjoying the festivities.
Alaaf! 😉🇳🇱